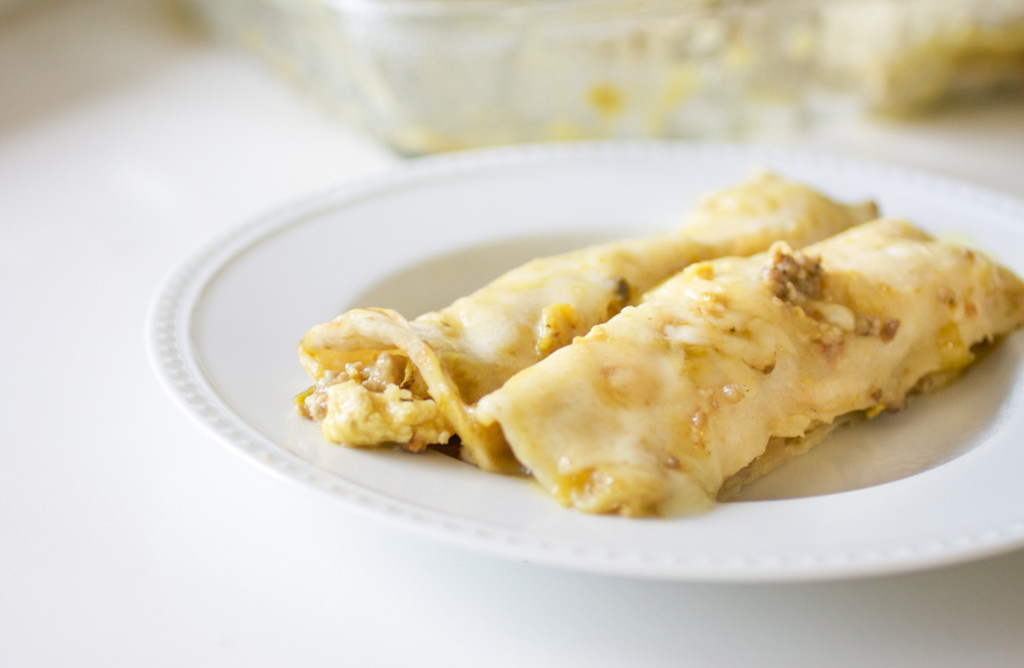 Alrighty! Here they are, as promised- breakfast enchiladas. Flour tortillas filled with sausage, egg, and green chiles, then topped with green enchilada sauce and monterey jack cheese. Sounds pretty great, huh? Well they are! I got the idea from my uncle Steve who happens to be an awesome cook.
As I mentioned before, we served these at Cassidy's Birthday Brunch a couple of weeks ago and they were a big hit. I think they're perfect brunch fare- just "breakfast-y" enough with the sausage and eggs, and the green chiles, cheese, and green enchilada sauce add tons of great tex-mex flavor. These can also be assembled the night before and baked in the morning. It doesn't get much easier than that! Can't wait to make these again!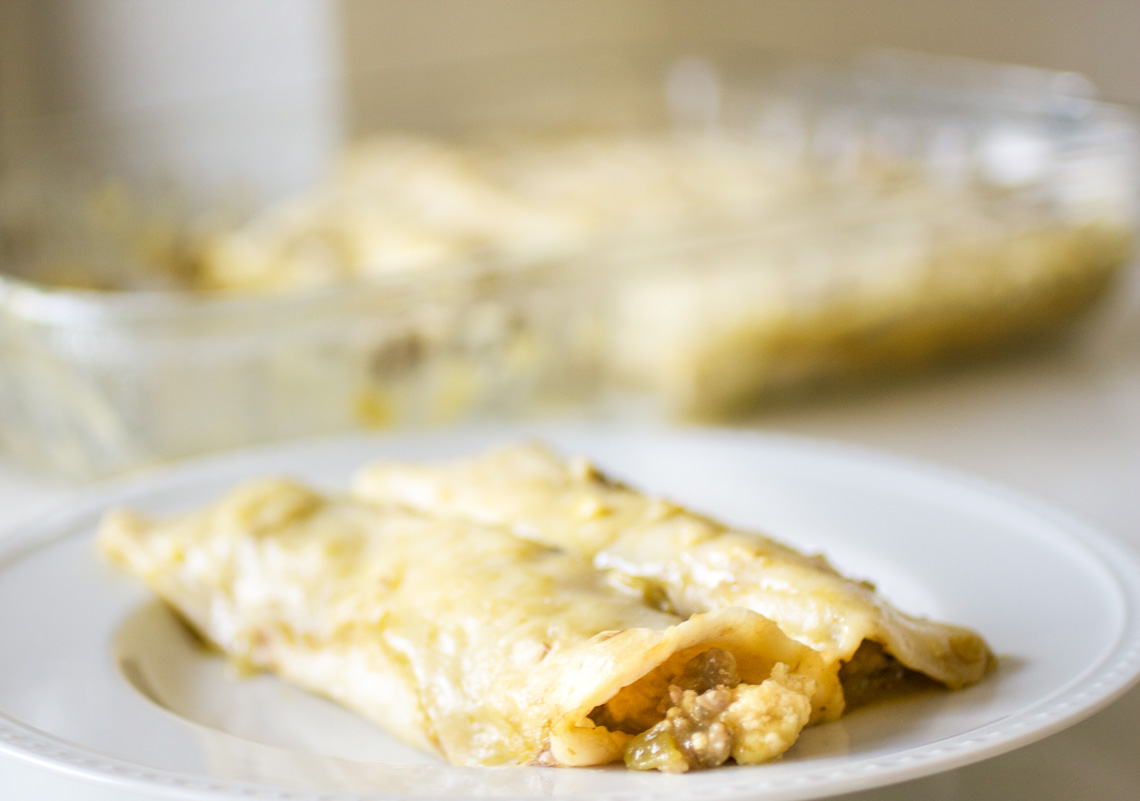 Sausage and Green Chile Breakfast Enchiladas
1 pound ground breakfast sausage (I used mild, but hot would be great too)
6 large eggs
1 4-oz can green chiles
salt and pepper
1 19-oz can green enchilada sauce
1 cup shredded monterey jack cheese
flour tortillas
Preheat oven to 350 degrees. In a skillet over medium-high heat, cook the sausage and drain off grease. Scramble the eggs. Combine the sausage, scrambled eggs, and green chiles in a large bowl. Season with salt and pepper to taste.
Spoon 1/2 cup of the enchilada sauce in the bottom of a 9×13 baking dish. Spoon a little of the sausage/egg mixture in a flour tortilla, roll up, and place in the baking dish. Repeat with remaining filling/tortillas. Top with the rest of the enchilada sauce and sprinkle with cheese.
Cover with foil and bake for 20-25 minutes, until bubbly. Serves 6.
Sing For Your Supper original