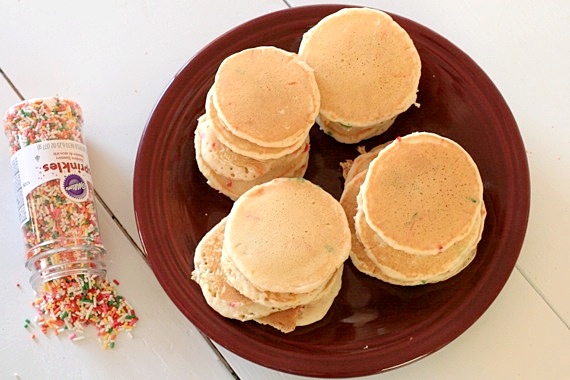 I think we can all agree that birthdays are special. As soon as you wake up the morning of your birthday, you want to feel special! When my sister and I were growing up, on the morning of our birthdays, my mom would make us our very own breakfast in bed. She would wake us up singing and laughing and the whole family greeted us on our special morning. Too bad I don't get that kind of treatment anymore…(I'm lookin' at you, Joel!) Hehe, just kidding…. 😉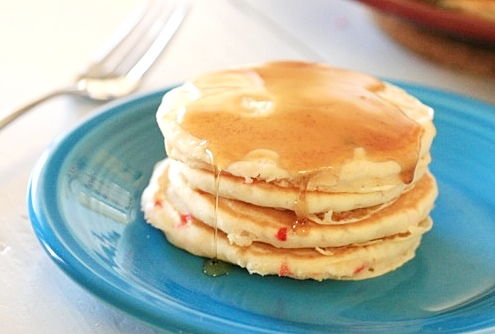 On Cassidy's first birthday, Joel and I (like huge dorks) greeted her with lots of loud, happy singing and laughing. Then we all sat down and enjoyed these yummy, festive birthday pancakes. What a great start to a happy, happy day!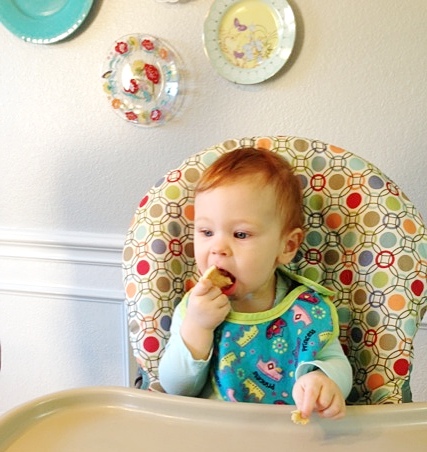 These are really soooooo easy. In fact, I'm not even going to post an actual recipe, because I used boxed pancake mix. I'm not going to spend all morning making pancakes from scratch when I could be snuggling my sweet birthday girl! These are ready in less than 10 minutes! Score!
To make the pancakes: start with your favorite brand of pancake mix and prepare as directed. Stir in 1-2 tablespoons rainbow sprinkles (I used rainbow jimmies- they melt a little inside the batter and give that "funfetti" look.). Cook as directed and serve with maple syrup.