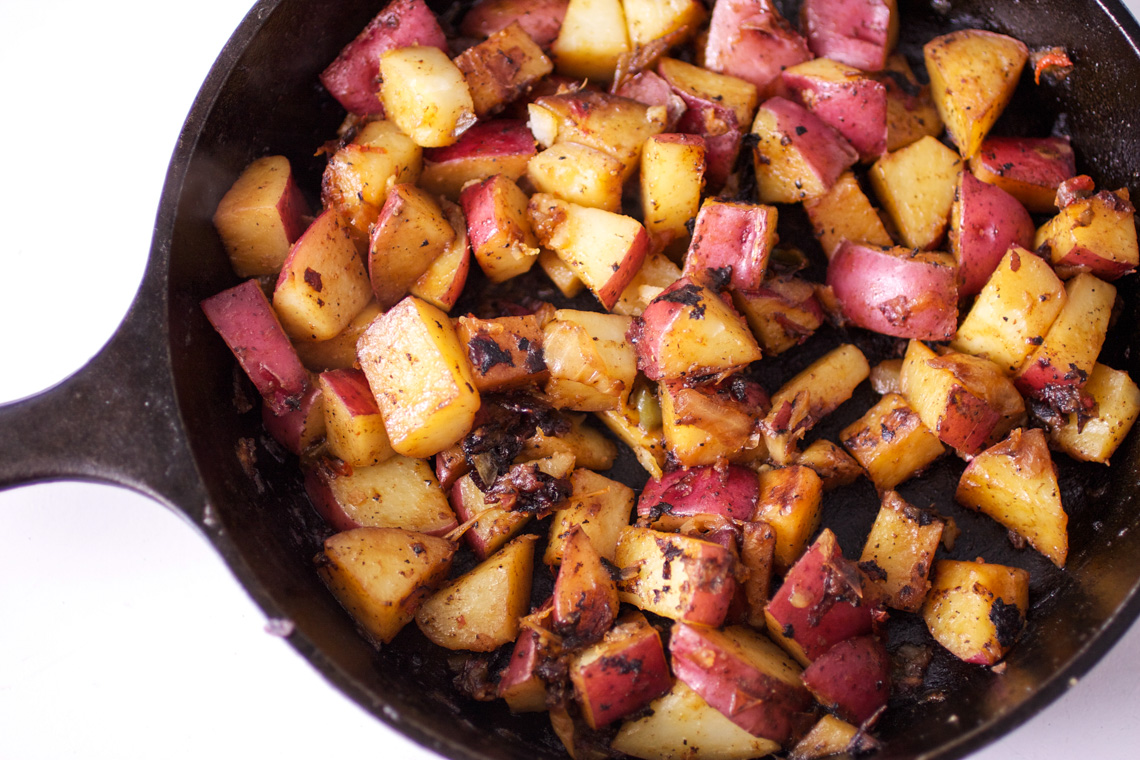 Before I start talking food, I just want to give a giant thanks to those of you who were so sweet about my last post. I was mostly being cheeky (not surprising, really), but I'd be lying if I said that wasn't completely based on truth. I really appreciate the encouragement and support from you guys. What a great group of people you are!
Now food. Potatoes are something I always have on hand. Always. I roast 'em, mash 'em, french fry 'em…let's just say I think they're pretty great. Something I love but never think to do is breakfast-style potatoes, aka skillet potatoes. So I just jumped right in and made some the other night to go along with ham and egg biscuits for dinner. They were so simple and had such a great flavor. I always keep chopped onions and peppers in my freezer, so throwing these together took hardly any effort. They'd also make a great base for a hash; just top them with any kind of meat (shredded roasted pork would be awesome), then a runny egg and you've got a meal! So versatile.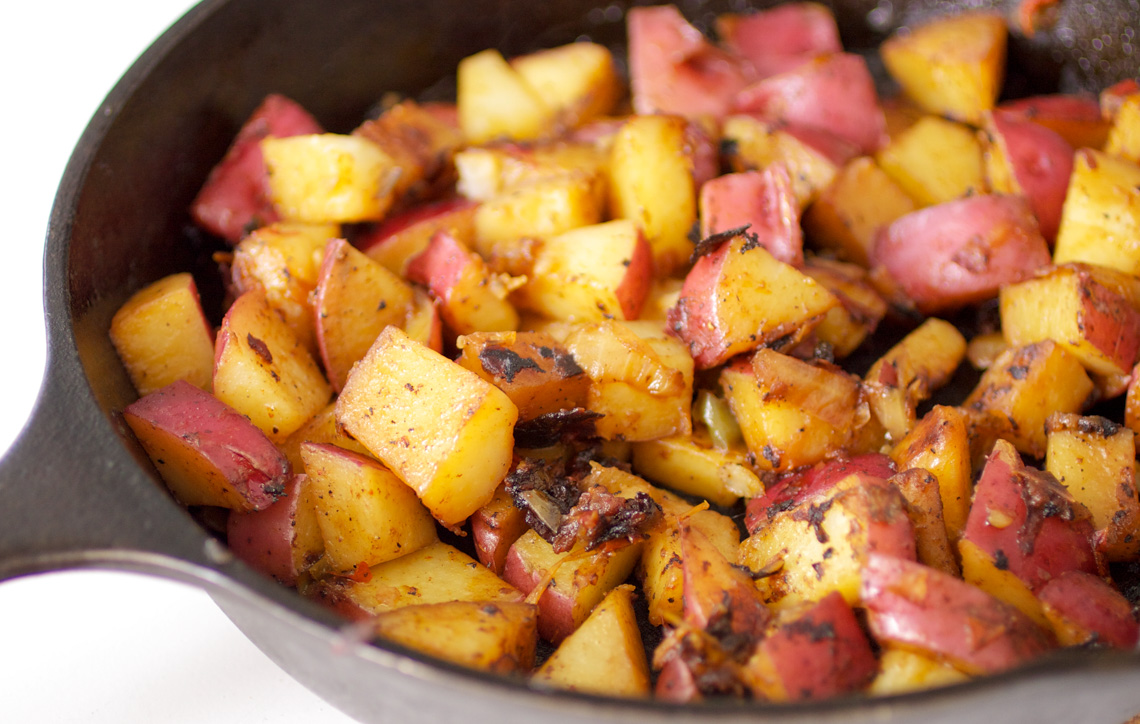 Skillet Potatoes
2-3 small/medium-sized red potatoes, cut into 1-inch chunks
1/2 a small onion, chopped
1/2 a bell pepper, chopped
1 tablespoon vegetable oil
salt and pepper
Heat the oil in a cast iron skillet over medium heat. Cook the onions and peppers for about 5 minutes, until beginning to soften. Add potatoes and season with salt and pepper. Cover and cook, stirring occasionally, for about 10-15 minutes, until the potatoes are soft. Keep an eye on them and make sure you stir them often so they don't stick. Serves 3-4.
Sing For Your Supper original