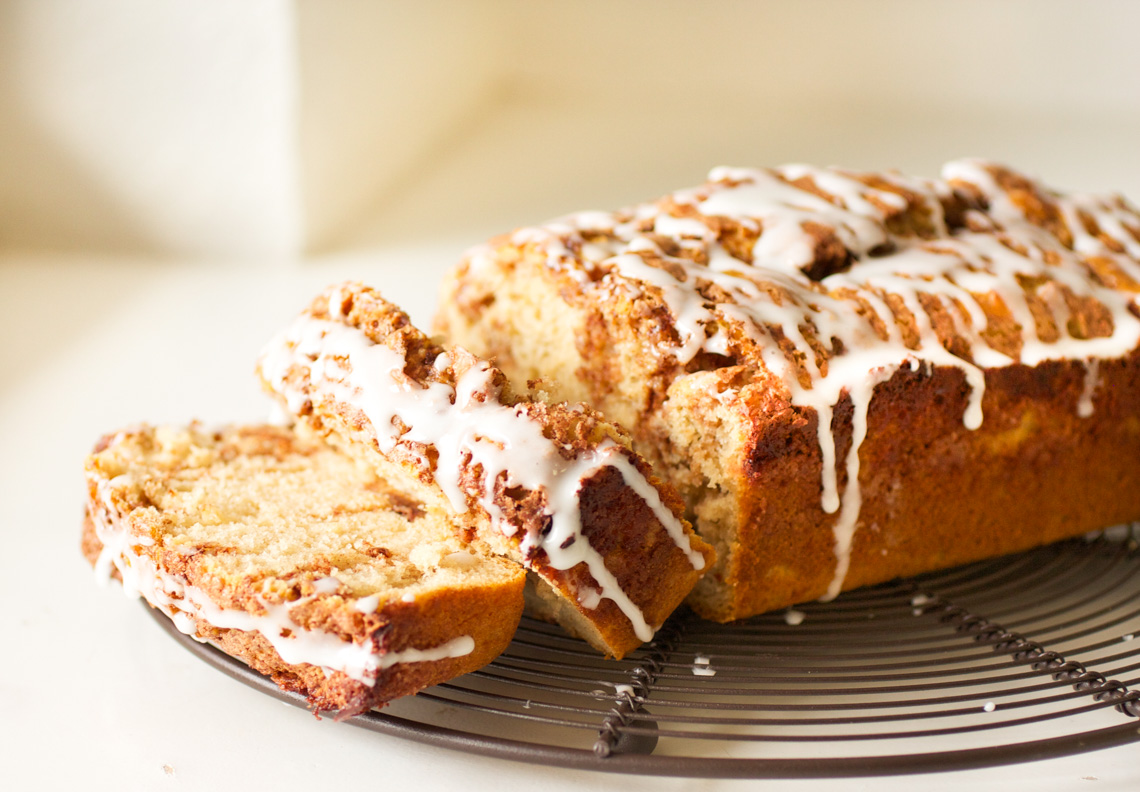 Ok, it's been cold/rainy/snowy/icy for far too long now. One of the perks of being a Texan is only having to deal with like, 3 days of REAL winter. Well, we've had it for weeks now and I'm sick of it. My kids and I are sick of being stuck inside. We need sunshine, we need fresh air! Granted, the snow was lovely and Cassidy did enjoy playing in it. But dang, what a PAIN it is getting kids ready to play in the snow! I had to ask myself if it was really worth it. After we each got on our 8 layers of clothing, mittens, extra socks, boots, etc, I was already sweating like a pig. Cassidy ran around a little bit, built a couple of little snowmen, and made a snow angel before she got bored. Elliott looked on from his bouncer, happy as a clam, while I frantically snapped pictures with my phone. "Cassidy, get back in that snow and make another snow angel! If I'm going to go to all this trouble I'm getting some good shots out of it! NOW SMILE AND LOOK LIKE YOU'RE HAVING FUN!"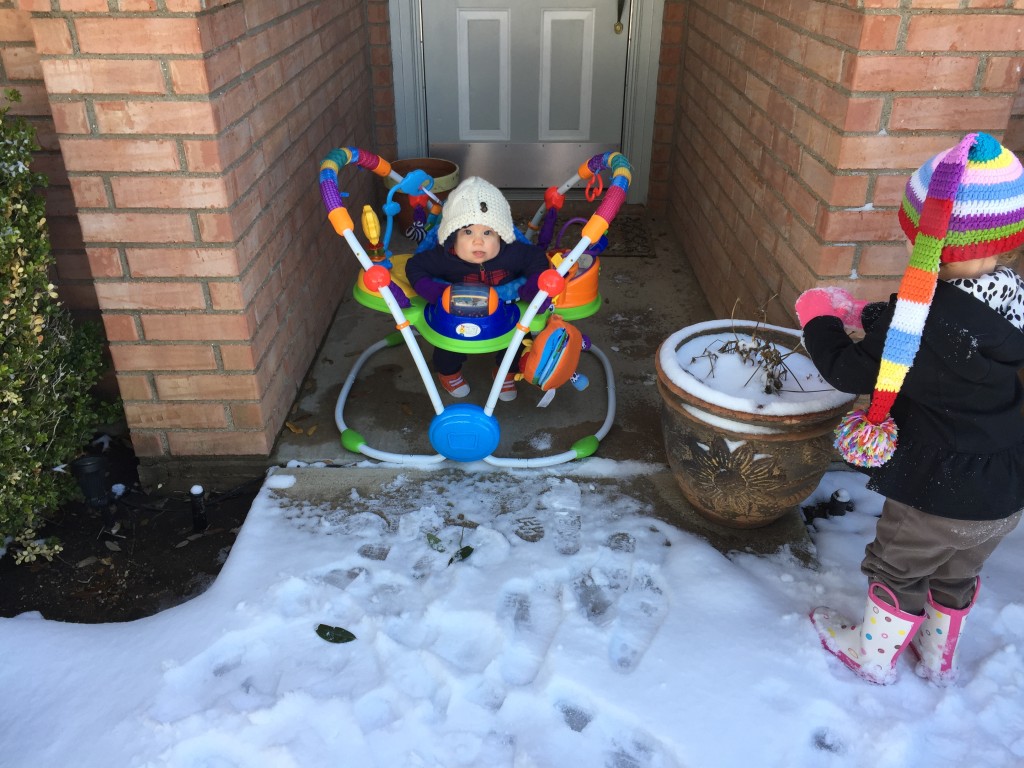 Cassidy was ready to go in after only 30 minutes or so, go figure. But I did get some pretty good pictures of my sweet babies having fun, so I guess it wasn't a total waste.

Anyway, Cinnamon Roll Bread! I always bake when it's snowy and/or icy outside (it's a thing), and I wanted something non-chocolatey and non-cake. I asked my friend Chris if she had any ideas and she sent me the link to this recipe. It's really simple, really quick, and you probably already have everything you need in your fridge/pantry. It's not too rich or sweet; it's the perfect snack on a cold, snowy day. Have a slice with a cup of tea and try to make the best of all this freaking snow.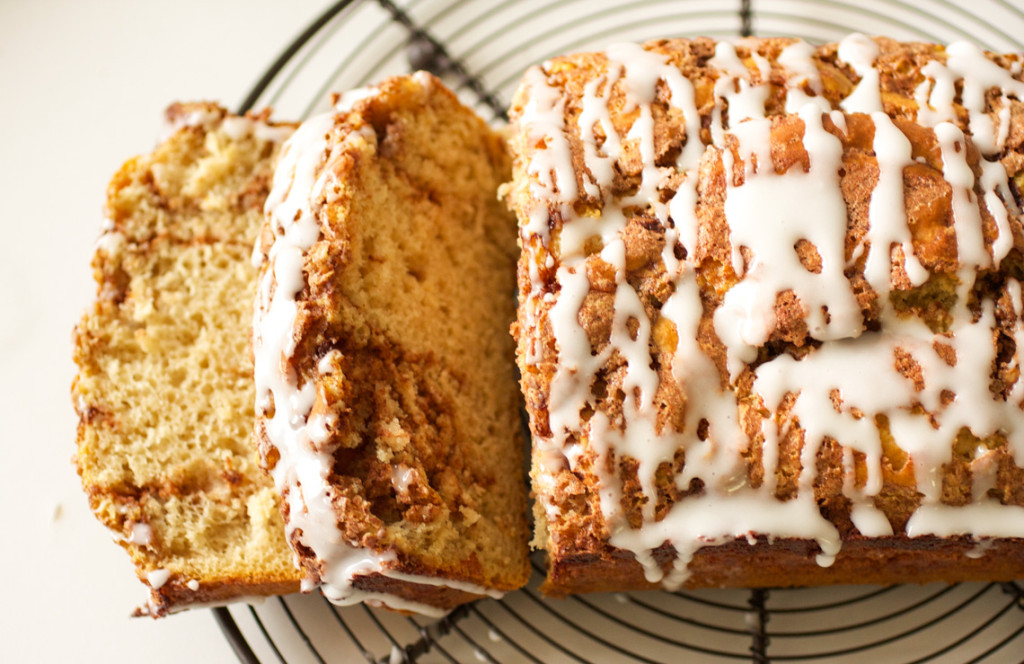 Cinnamon Roll Bread
2 cups all-purpose flour
1 tablespoon baking powder
1/2 teaspoon salt
1/2 cup sugar
1 egg at room temperature, lightly beaten
1 cup milk
2 teaspoons vanilla extract
1/3 cup sour cream
For the Cinnamon Swirl:
1/3 cup sugar
2 teaspoons cinnamon
1 1/2 tablespoons water
For the Glaze:
1/2 cup powdered sugar
1 tablespoon milk
Pre-heat our oven to 350 degrees and grease a 9×5 bread pan.
In a large bowl combine flour, baking powder, salt, and sugar. In a small bowl combine egg, milk, vanilla extract, and sour cream. Add the dry ingredients into the wet and stir to combine.
In a small bowl combine swirl ingredients together. Use a tablespoon to drop spoonfuls of the mixture over the bread, then use a knife to swirl the cinnamon mixture into the bread.
Bake for 45-50 minutes or until a toothpick inserted into the center comes out clean. Remove the bread from the oven and transfer it to a cooling rack to cool for 15 minutes.
Meanwhile, make the glaze. Remove the bread from the pan and allow it to continue cooling completely. When the bread has completely cooled, drizzle the glaze over the top. Serves 8.
Recipe source: Center Cut Cook