Have leftover pie crust? Stuff it with chocolate chips, roll it in powdered sugar, and bake it into flaky, chocolaty little snow balls. This is a GREAT one for the kids to help with!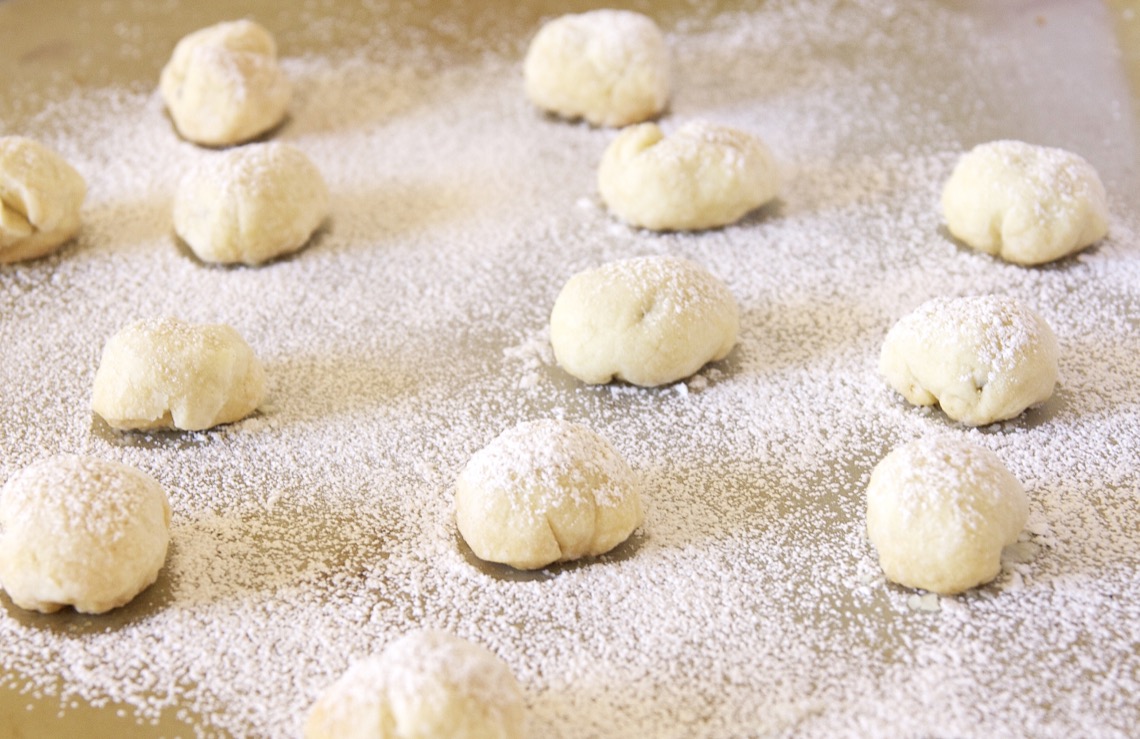 I love to look back at my pre-children self and giggle at all the 'from-scratch' stuff I used to have time to make (pie crusts, biscuits, etc). I'm aaaall about the shortcuts nowadays; not because making pie crusts from scratch is hard, but because WHO WANTS TO CLEAN THAT FOOD PROCESSOR?! All those little parts to wash…. Anyway, I've recently discovered the AWESOMENESS of Trader Joe's frozen pie crusts. My gosh, they're amazing. I seriously could not make anything better from scratch. I use them all the time. Only thing is, they're huge. Like, deep DEEP dish size. So I always have lots of extra dough just lying around.
Recently, I was making a quiche and ended up with lots of extra dough. Then I remembered this idea and decided I had the perfect opportunity to bake cookies with Cassidy. We rolled out the dough and used a round biscuit cutter to cut out circles, then Cassidy put the chocolate chunks in the center of each one. Then we closed them up, made them into little balls, rolled them in powdered sugar, and popped them in the oven! So easy and SO yummy! Like tiny little bites of chocolate pie! I can't wait for the holidays to get here so we can make these again in different variations! Cinnamon-sugar, cherry, raspberry…the possibilities are endless!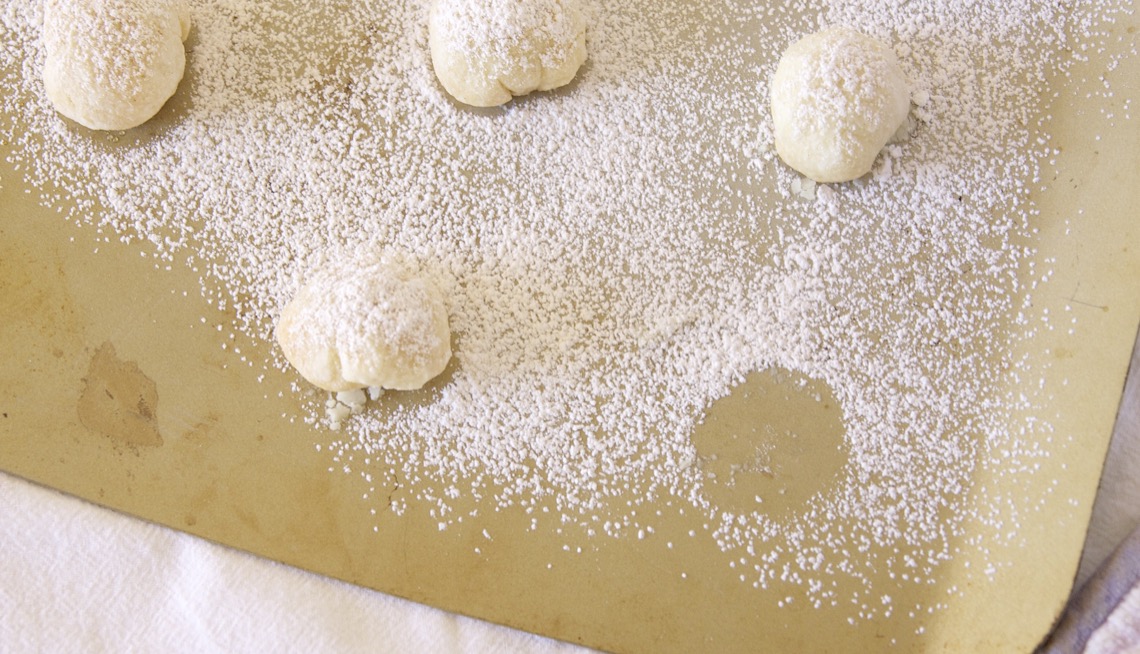 Chocolate-Stuffed Pie Crust Cookies
Leftover pie crust dough
Chocolate chunks or chips
Powdered sugar
Preheat oven to 350 degrees. Take all the scraps of leftover dough and form into a ball. Roll out to about 1/8-1/4 inch thickness and cut into circles using a biscuit cutter or a small glass. Place 3 or 4 chocolate chunks or chips in the center of each circle and close up like a pouch. Form into a ball and roll in powdered sugar.
Place on a baking sheet and bake for 8-10 minutes, until golden brown. Sprinkle with more powdered sugar, if desired.  These are great right out of the oven, or at room temperature.
Adapted from Averie Cooks