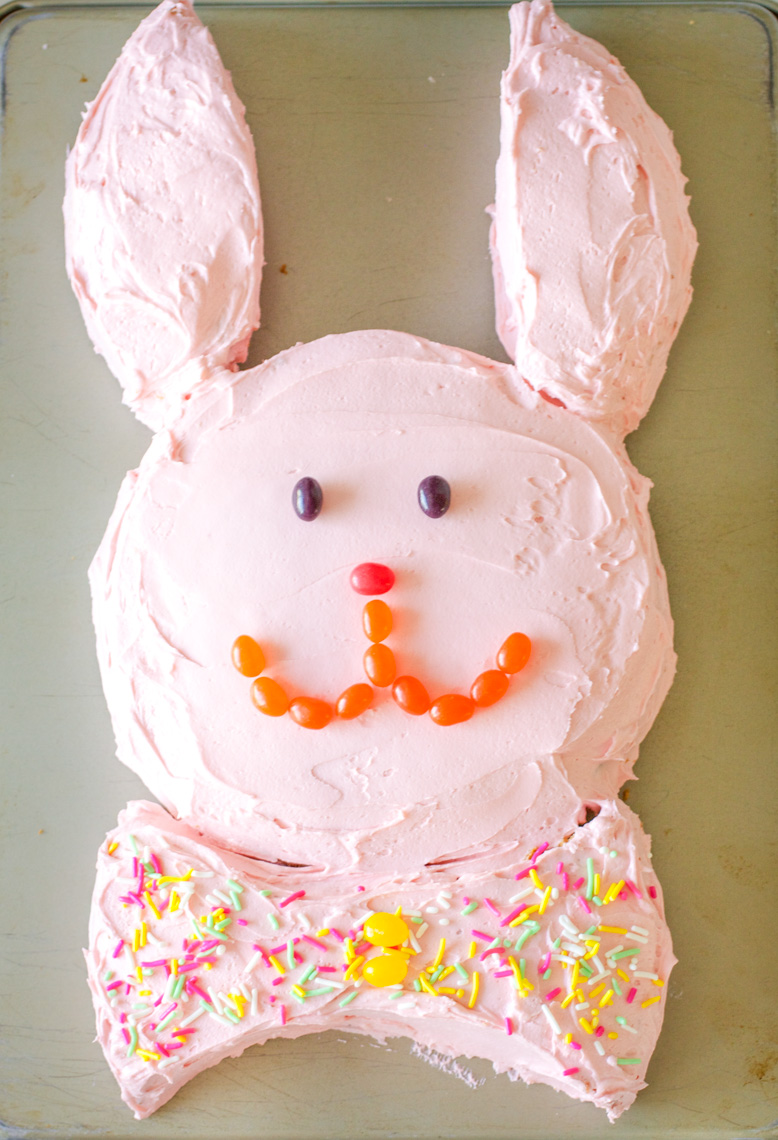 I don't get tired of making this cake. Every Easter, this is what we do. We dye eggs, we read Easter books, we make an Easter bunny cake. Tradition! My mom always made this cake with us; now I make it with mine. It really couldn't be easier- just a little bit of cutting, then simply frost and decorate! It's so much fun for the kids to help with- the sprinkles, the jellybeans…such fun!
Just start with 2 round cakes (mine are 8 inches). I'm not including a recipe, because I take the easy road and just use a boxed mix. Funfetti is always good. 😉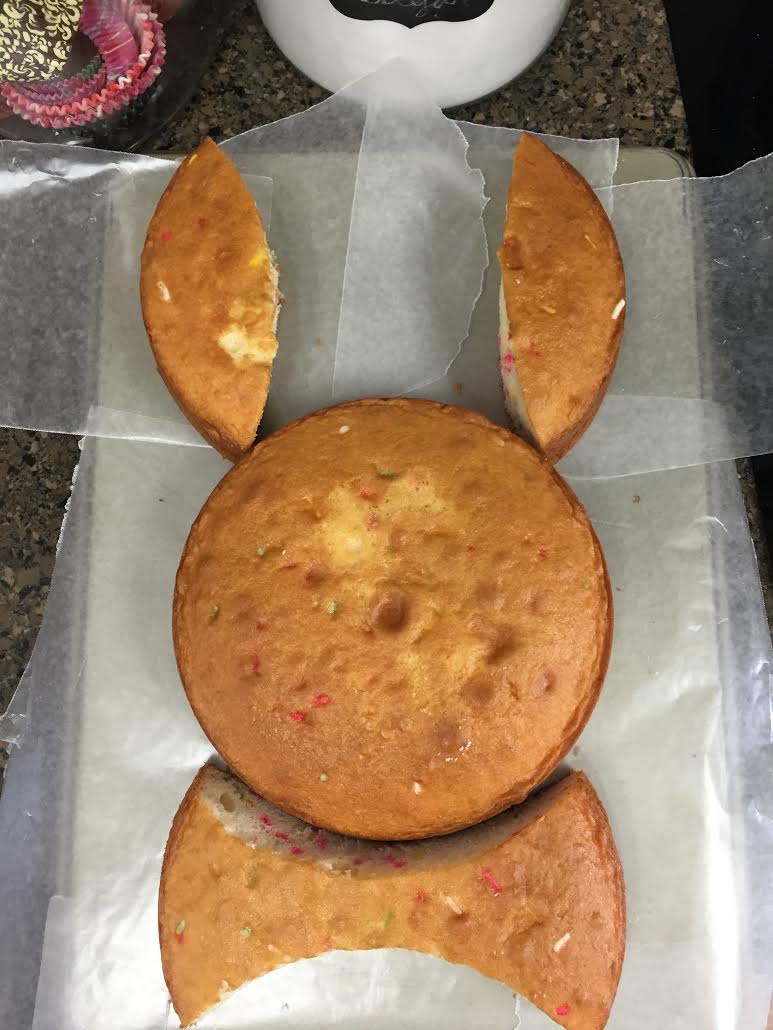 Then cut 2 football-shaped pieces out of each side. These pieces will be the ears and the bow tie. Then, simply frost and decorate! Simple and fun!
Here's my frosting recipe:
Vanilla Buttercream
1 cup (2 sticks) unsalted butter, softened
6 cups confectioners' sugar
1/4 cup milk
1 1/2 teaspoons vanilla extract
1/4 teaspoon almond extract
pink food coloring, if desired
Place the butter in a large mixing bowl. Add 4 cups of the sugar and then the milk, vanilla, and almond extract. On the medium speed of an electric mixer, beat until smooth and creamy, about 3-5 minutes. Gradually add the remaining sugar, 1 cup at a time, beating well after each addition (about 2 minutes), until the icing is a good spreading consistency. You may not need to add all of the sugar (or if you like it thicker, feel free to use more). Stir in a few drops of food coloring until the desired color is reached. Use the icing at room temperature and store in the refrigerator. If you're not using it right away, allow it to set out at room temperature for 30 minutes to an hour before use.