Warm, gooey cinnamon rolls can be made in a snap by using crescent roll dough to save on time.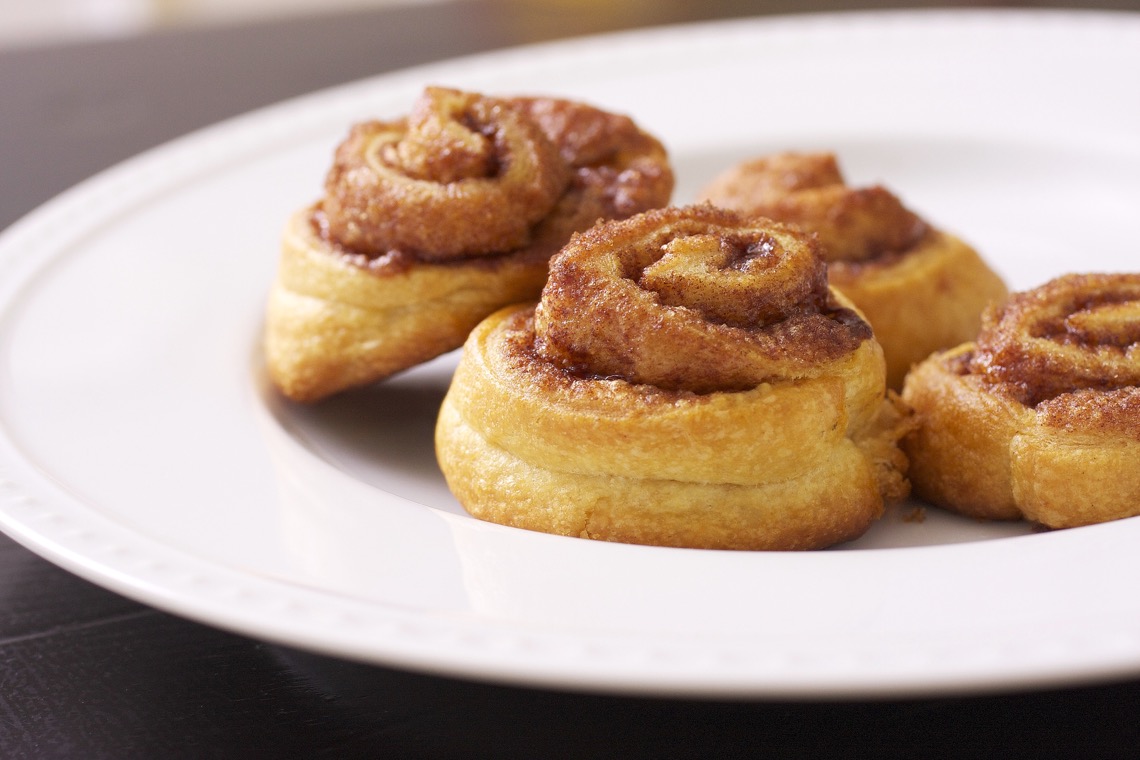 I always like to make something "splurge-y" for breakfast on the weekends; whether it's donuts, pancakes, or biscuits and gravy. We all loooove cinnamon rolls, but there's no way I'm messing with yeast and rising dough and all that craziness. I have enough craziness all on my own, thankyouverymuch. Some days, just getting cereal on the table is a struggle.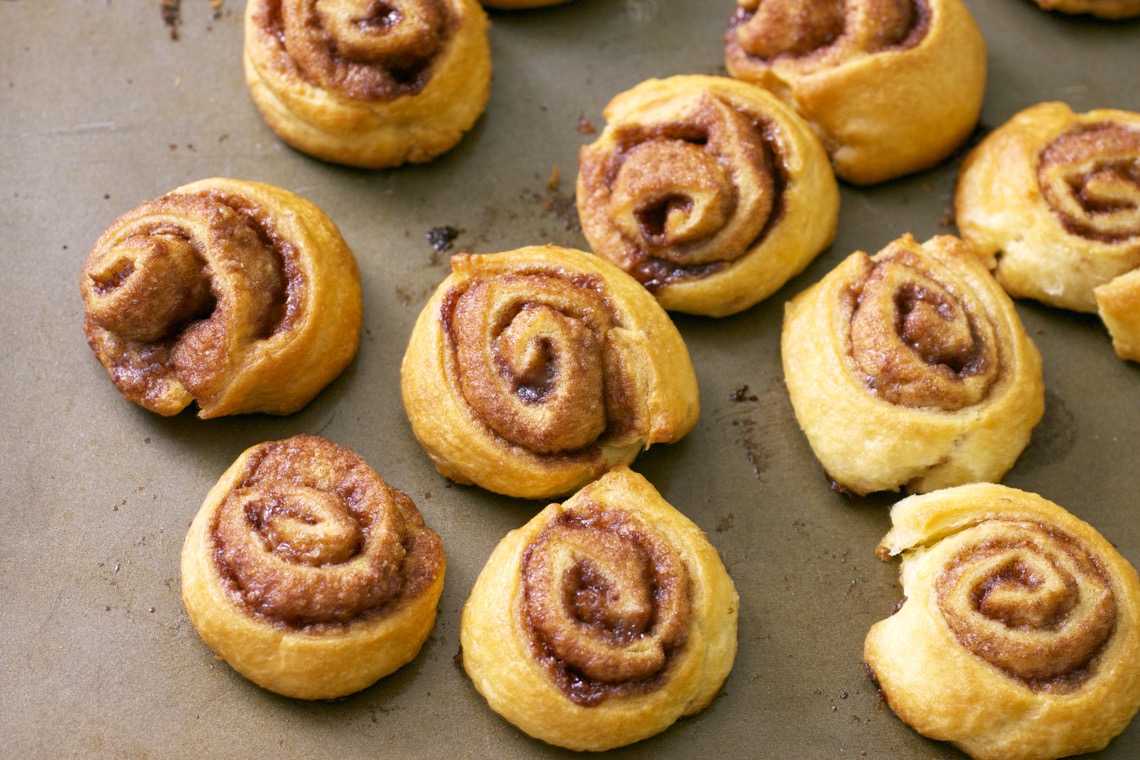 I had a random can of crescent roll dough in my fridge that was just begging to be cinnamon-sugared up. All it took was 4 ingredients and about 5 minutes of prep work and we had warm, gooey mini cinnamon rolls in a jiffy! Cassidy was especially fond of them. You can make a glaze for these using a little powdered sugar and some milk if you want, but we enjoyed them plain. Great with coffee. And since these are "mini", you can have like, 5 or 6 at a time, right? Right. [my postpartum self is not proud of this…]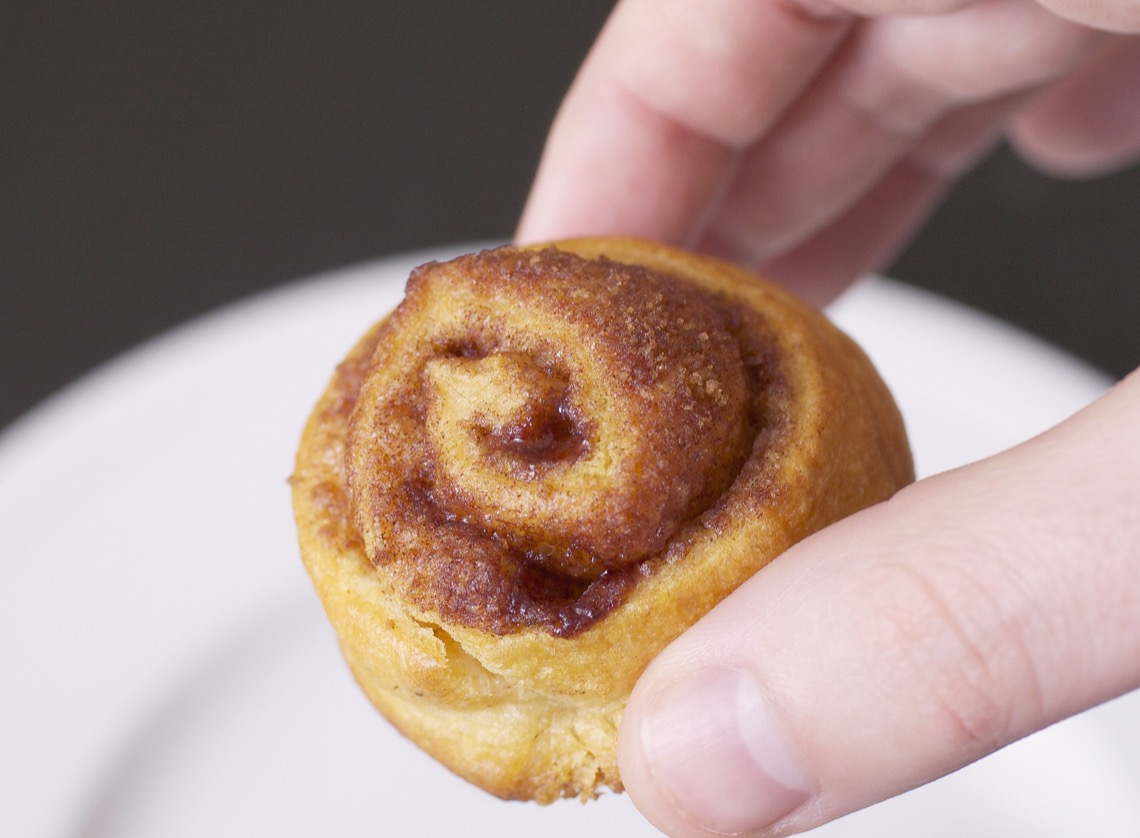 4 Ingredient Mini Cinnamon Rolls
1 can refrigerated crescent roll dough
butter
2 tablespoons brown sugar
1 1/2 teaspoons cinnamon
Preheat oven to 350 degrees. In a small bowl, mix the brown sugar and cinnamon with a fork. Roll out crescent roll dough and press seams together to make one large rectangle. Spread with butter (as much or as little as you like; I probably used around 1/2 tablespoon. Just enough to make a thin layer.). Sprinkle generously with the cinnamon-sugar mixture.
Roll the dough lengthwise into a log; cut dough into 1 1/2 inch slices and place on a baking sheet. Bake for about 10 minutes, until golden brown. Makes around 10-12 mini rolls.
Recipe source: Sing For Your Supper original