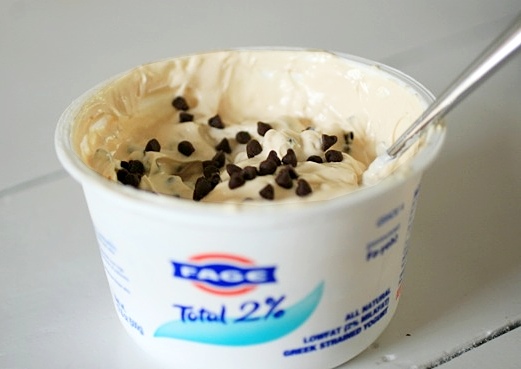 It's pretty hard trying to be healthy when you're a recovering sweets-aholic. I've been almost 100% good over the past few months, but to be perfectly honest, most days I find myself daydreaming about giant slices of dark, dreamy, moist, chocolate cake with chocolate frosting (seriously- have a look at my pinterest boards…). So what's a girl to do when those (really, really) bad cravings hit?? Recipes like this one save my life!
I love Greek yogurt anyway, but add in smooth peanut butter, vanilla, and mini chocolate chips, and mama's HAPPY, y'all! I really love this little trick- it satisfies even my worst cravings and helps keep me on track. Plus, the added protein in my diet helps me burn fat and stay satisfied longer! Double win!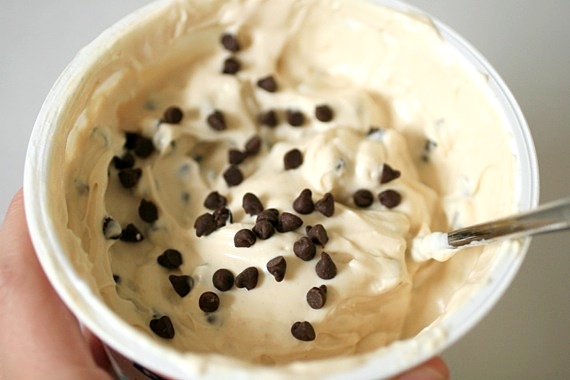 Cookie Dough Greek Yogurt
1 small container (6 oz.) plain, low-fat Greek yogurt
1 tablespoon peanut butter
1/4 teaspoon vanilla extract
1 tablespoon mini chocolate chips
1 tablespoon agave nectar, honey, or other sweetener of choice
Mix peanut butter, vanilla, sweetener, and chocolate chips directly into yogurt cup. Eat immediately. Serves 1.
Recipe source: my fridge food