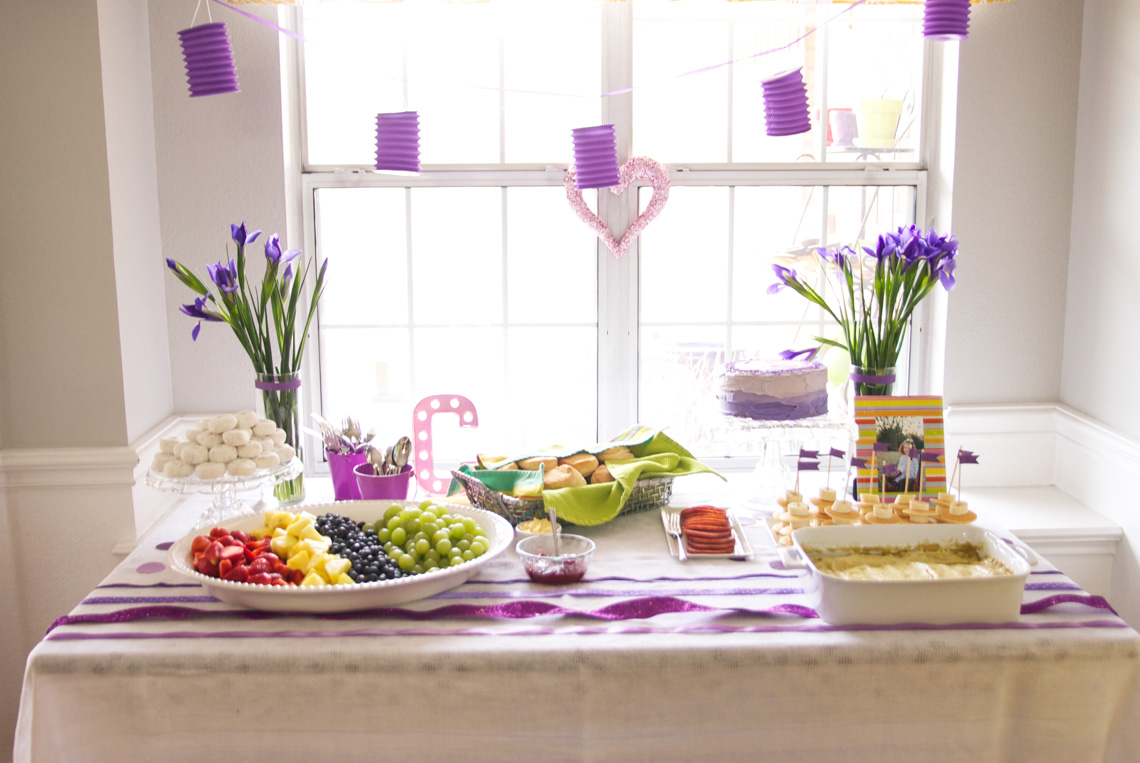 Can you believe it?! My little bitty baby girl suddenly turned into a big 3 year old! WAAAHHHH!!! I'm not going to pretend there weren't some tears shed. In fact, tucking Cassidy in that night, she wanted me to sing 'Happy Birthday' again and I was barely able to get through it. She kept asking, "Mommy are you sad?" Ha! No, baby girl; Mommy's just having a minor freakout here…just ignore her. She found it pretty funny, actually. It's just hard because, when I look at her, I still see my little fuzzy-red-headed baby girl, holding onto my fingers as I sing to her. OH GOSH. MUST STOP. MUST STOP NOOOOWWWWW. Yep. tears are here. I need to move on. Let's move on.
As you can see, we went with a purple theme. Nothing else; just…purple. That's all she wanted. When I asked her what kind of party she wanted, thinking she'd probably say Doc McStuffins or Minnie Mouse (thank goodness she didn't. I freaking HATE that ridiculous Mickey Mouse Clubhouse show), but all she said was "purple". Easy enough! We decided to go with a brunch since she loves breakfast food so much and that way we'd have the whole rest of the day to ourselves. It was a lot more low-key than her past parties, but she still had all her favorite people there (i.e. her grandmothers), so she had a great time.
Here's what we served:
Fruit platter
Sausage, egg, and green chile breakfast enchiladas (recipe coming soon)
Mini pancake and banana skewers
Biscuits with honey butter, ham slices, honey, and jam
Powdered sugar donuts (duh)
Purple Ombre birthday cake
Mimosas
Coffee
As far as decorations, I just used a plain white tablecloth and draped it with different sizes and shades of purple ribbon. I also got a bunch of different purple paint samples and used my big round paper cut-out to make circles to put on the table. You couldn't really see them in the pictures, unfortunately. The marquee 'C' came from Michael's and I spray painted it purple. I bought the paper lanterns at Party City and used purple sparkly washi tape to liven up plain glass vases. I used the same washi tape to make little flags for the tops of the pancake skewers. All super easy, super quick stuff!
I was pretty proud of my ombre cake, considering my cake decorating skills are usually on par with a kindergartener's. All I did for that was separate the frosting into 3 bowls and make each shade of purple slightly lighter than the last. Then I just started at the bottom and worked my way up, finishing with the lightest on top. Easy!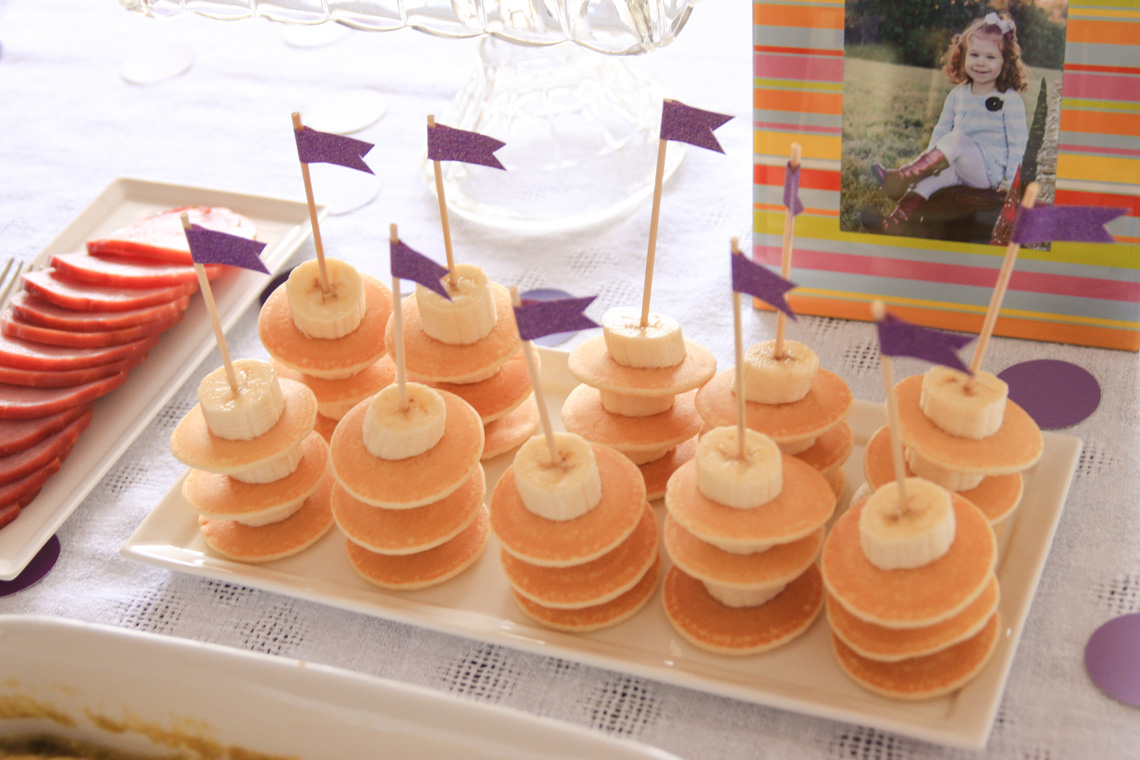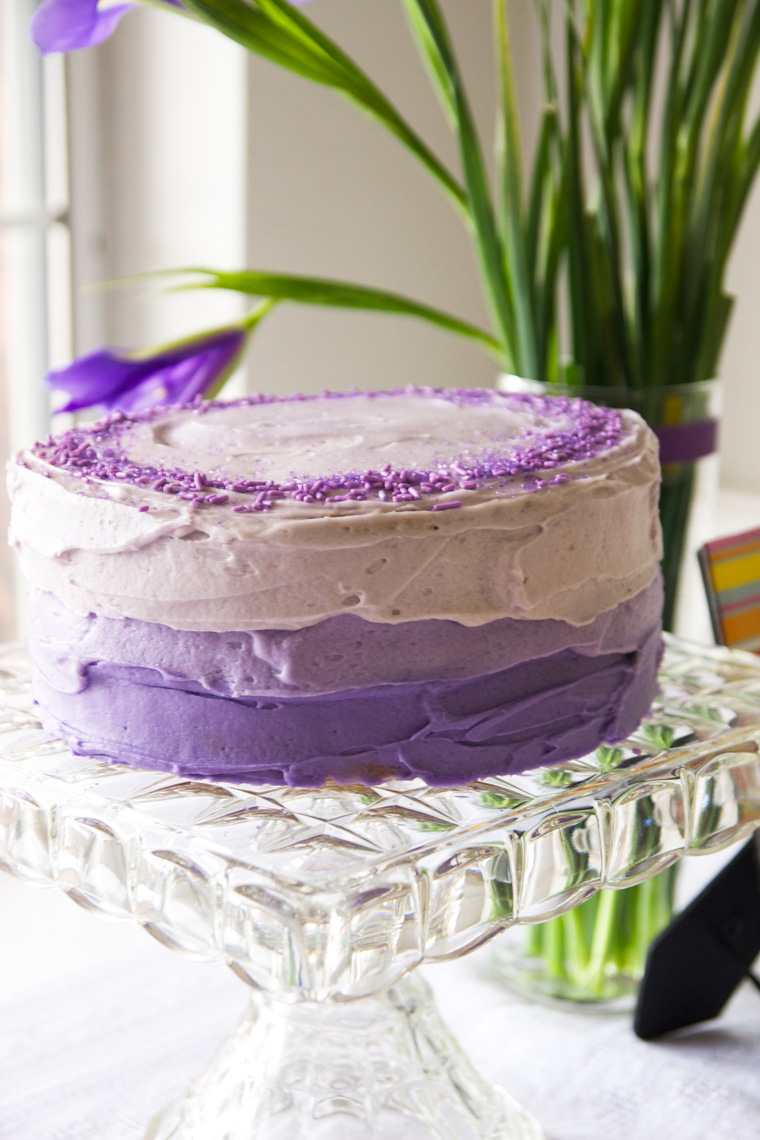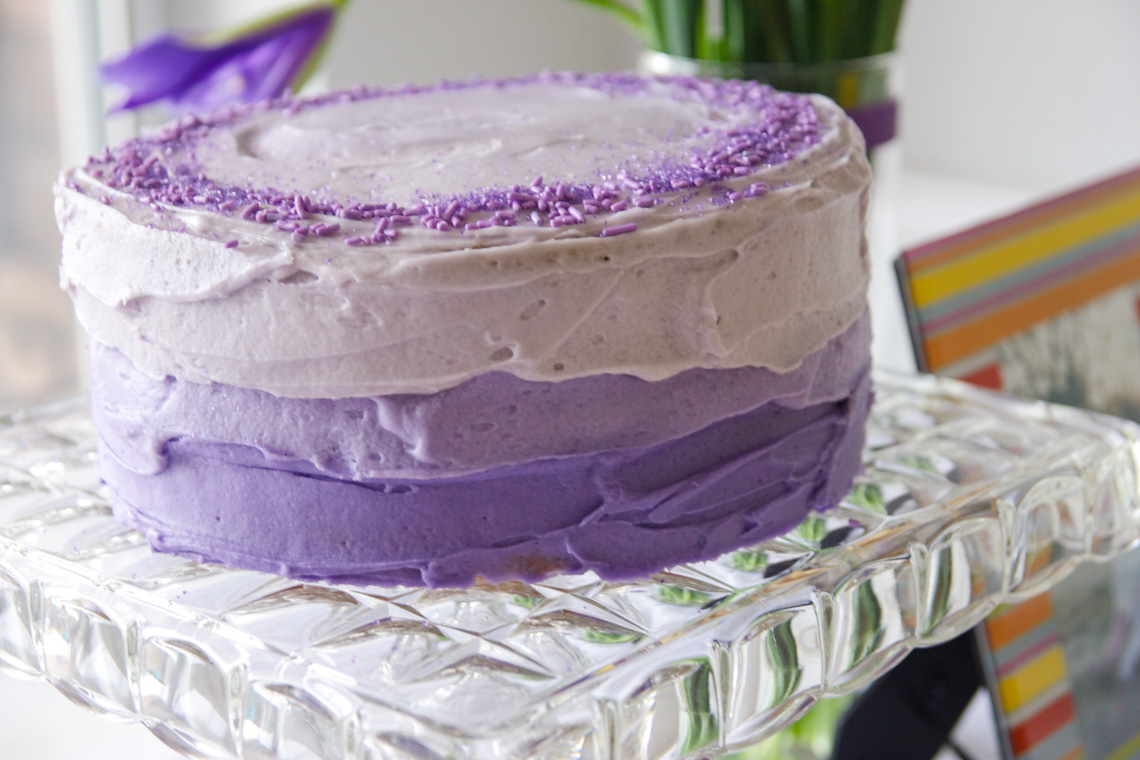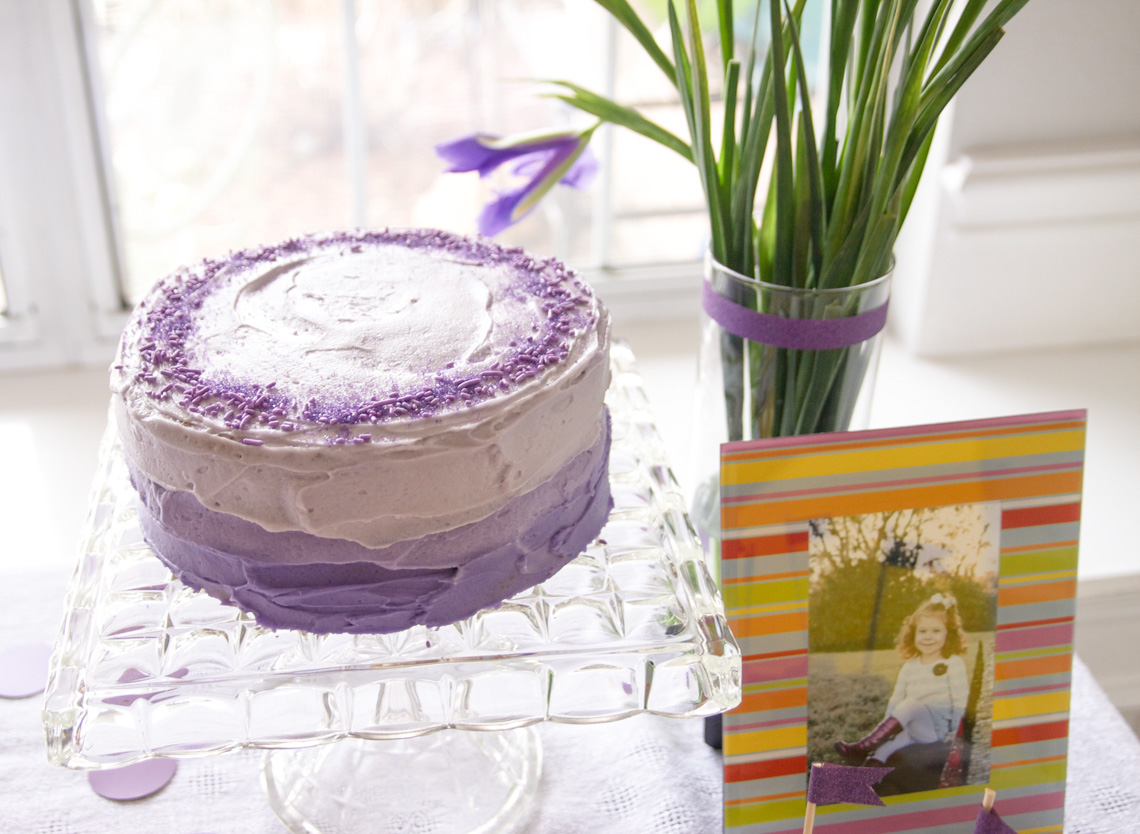 I didn't get as many pictures as I wanted this year because I was running behind and everyone was hungry, so I snapped what I could and hoped they were somewhat acceptable. I would've liked a few more, but…whatever. Also, Cass was feeling a little overwhelmed with all the attention and picture-taking, so I was hardly able to get any of us as a family. But like I said, it was still a great time and she loved it, so I call it a success! I was really happy with the way it all turned out and I loved the purple theme! Soon it'll be time to start planning Elliott's first birthday! But let's not think about that right now…no more tears today, please!