**Warning** This is a VERY picture-heavy post! 🙂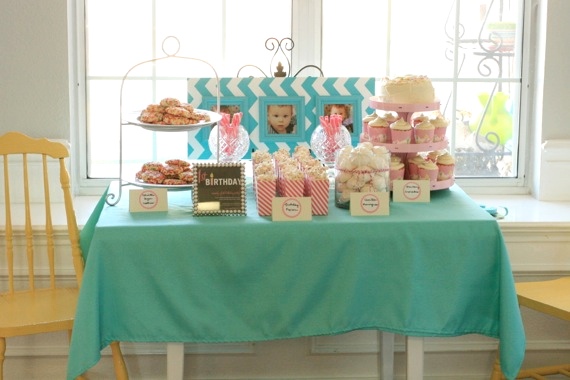 As you all know, Cassidy turned one last month (still reeling over that one…) and of COURSE, we just had to throw her a big ol' girly birthday party! Lots of pink, lots of aqua, and lots and lots of yummy treats!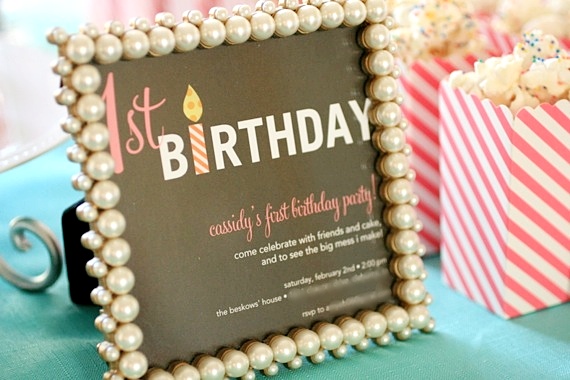 I loved the invitations! Especially since they sort of coordinated with the invitations from our baby shower; I plan to frame them together in Cassidy's room. I ordered them from tinyprints.com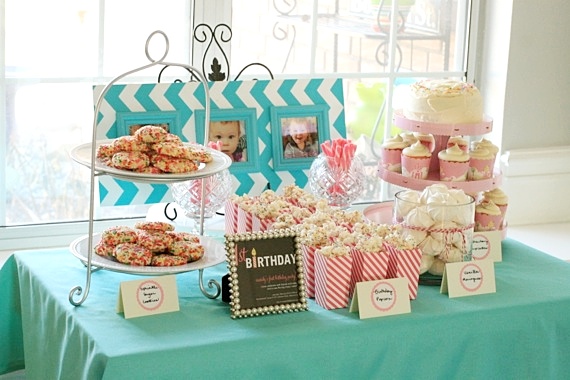 I got the table cloth, cupcake tower, pink label stickers, and pink stick candy all at Party City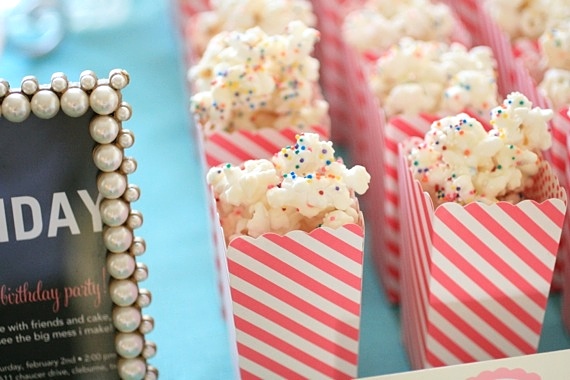 The cute little favor boxes came from Michael's.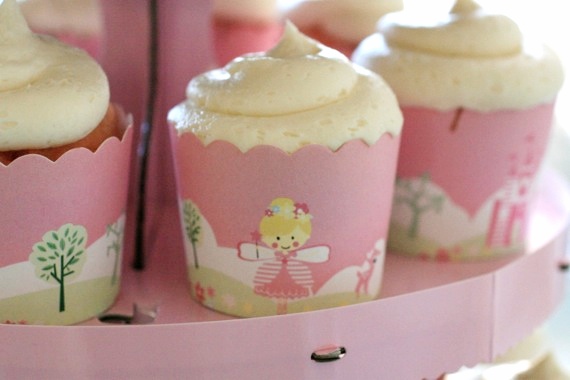 I got lucky one day at Home Goods and found these adorable cupcake liners.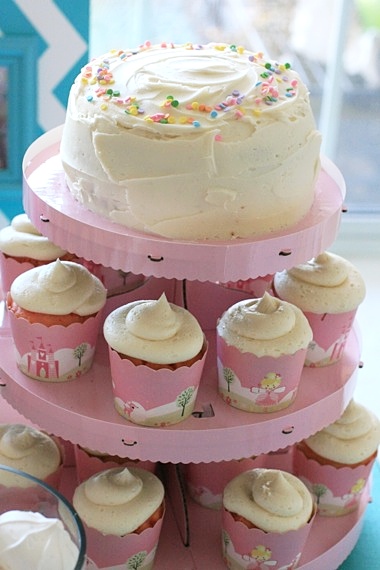 The cupcakes were strawberry with vanilla buttercream and Cassidy's smash cake was funfetti 🙂
As I'm sure you've noticed by now, I sort of had a fun little theme going with sprinkles. I used 4 different kinds, which I thought was kinda fun 😉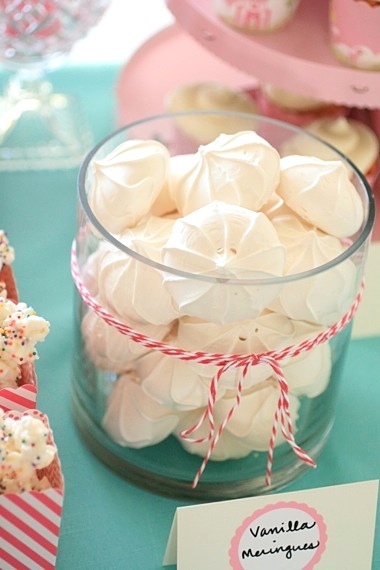 A little baker's twine can add just the right pop of color! (also found at Michael's)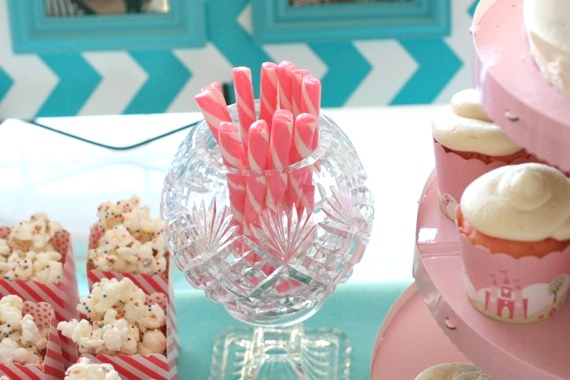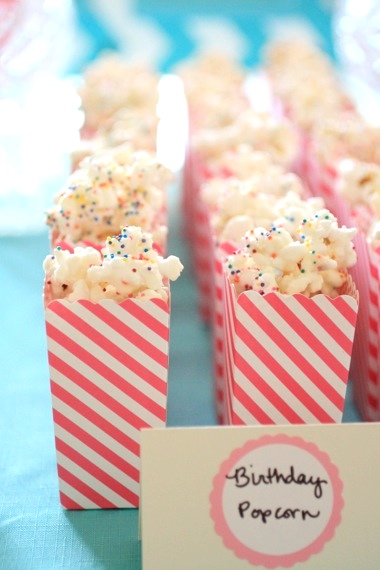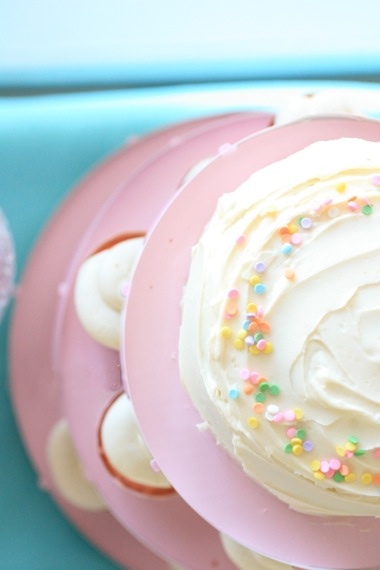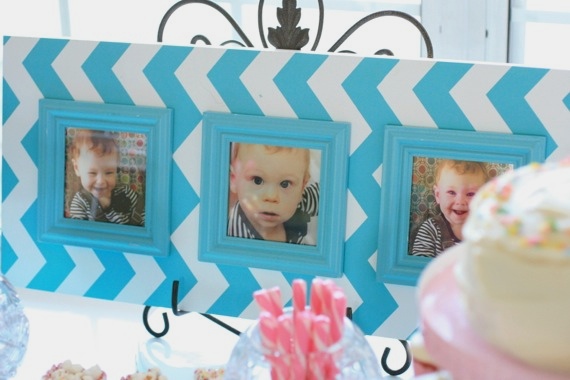 I found this adorable frame at Hobby Lobby one day for 7 bucks! I thought some sweet pictures of the birthday girl were the perfect decoration!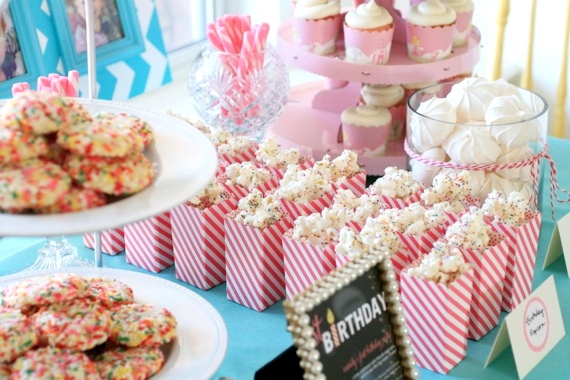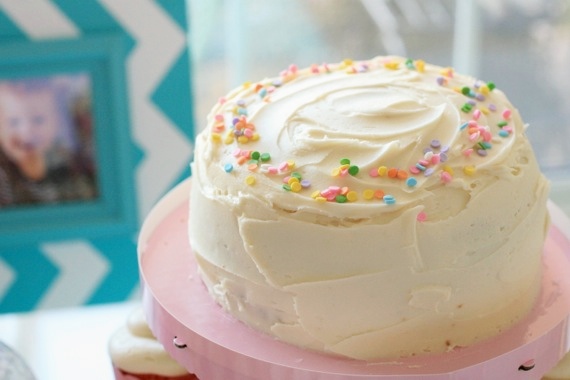 Cassidy didn't exactly dive in head-first like we all expected. She ate one sprinkle at a time and barely made a mess!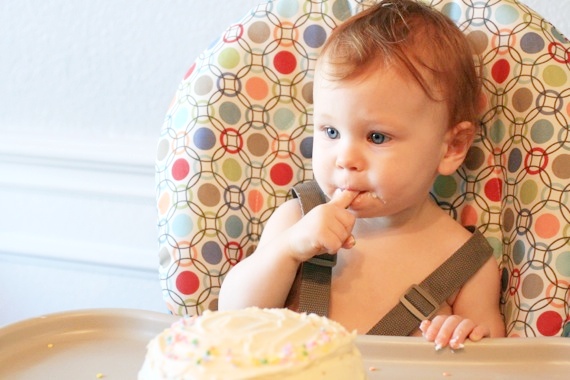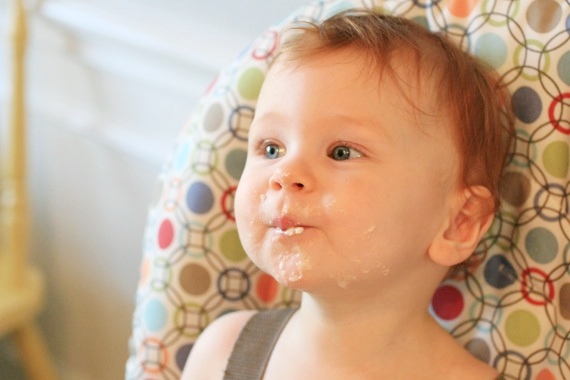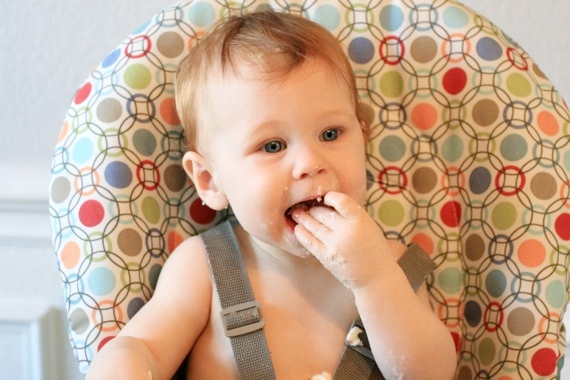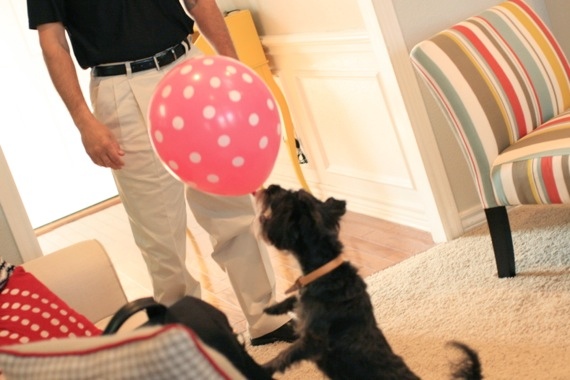 …and of course Izzy had a good time! 😉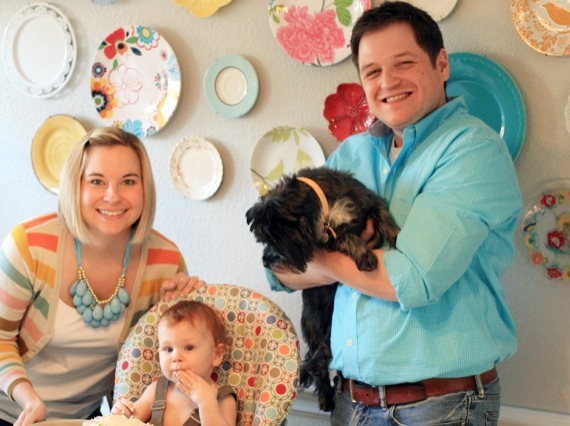 Happy birthday, Cassidy!!!
Menu (all sweets!)
Funfetti smash cake
Strawberry cupcakes with vanilla buttercream
Sprinkle sugar cookies (recipe to come!)
Vanilla meringues, from Trader Joe's
Birthday popcorn (recipe to come!)
Bubble gum stick candy, from Party City
Pink lemonade (not pictured)
Bottled water