Crushed vanilla wafers, pecans, cocoa powder, and rum come together in no time to form the most sinfully delicious "grown-up goody".
Oh boy, oh boy, oh BOY! Talk about unexpected! These little babies blew my socks off! Who knew vanilla wafers and rum could make such beautiful music together?! I certainly didn't. I had little expectations when I set out to make these. The flavor combos just sounded funky to me, but since literally every single review on these was 4-5 stars, I had to just trust the recipe. I only tweaked it slightly and sure enough, those reviewers knew what they were talking about! I'm in LOVE, people!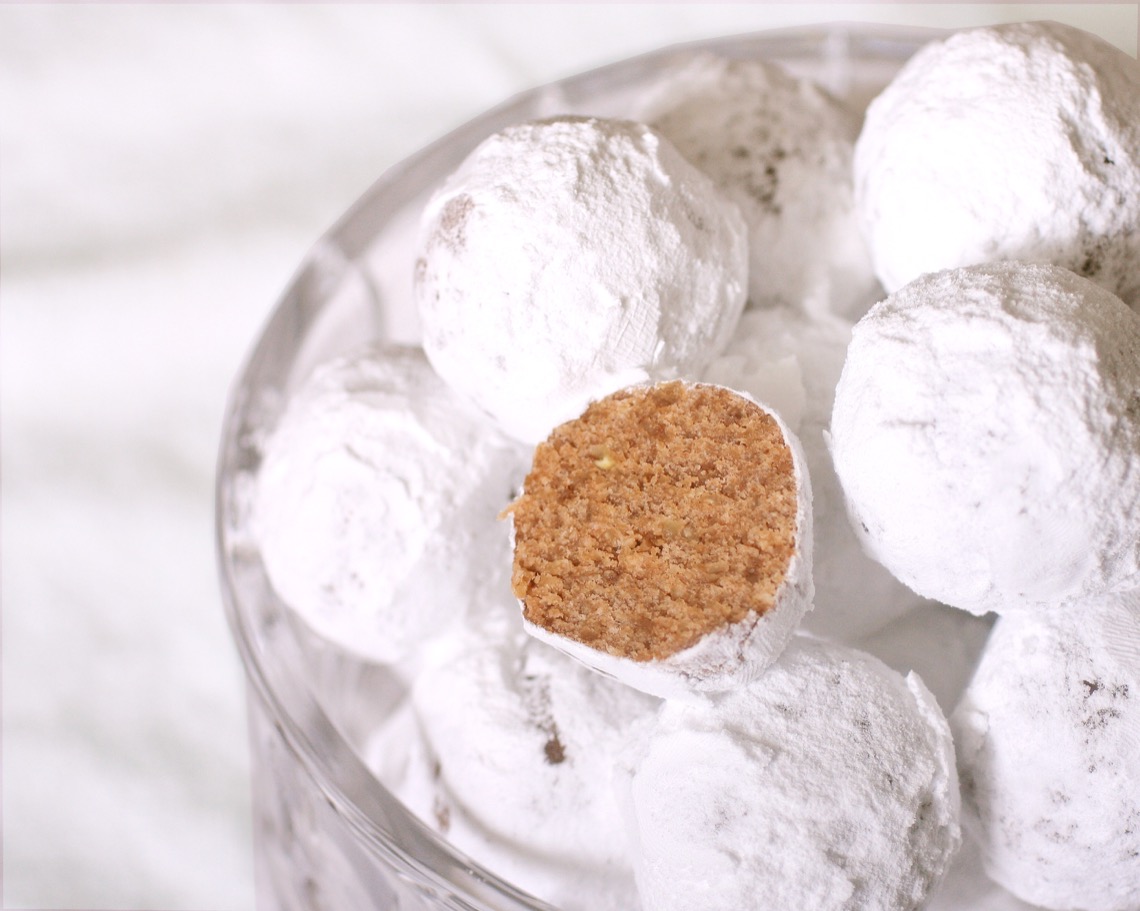 These are SO simple. All you need is a food processor and time. After you roll these into balls, you want to let them sit in the fridge for 2-3 days. That part is important. They won't look all that appetizing until you roll them in powdered sugar, but lemme tell ya- they taste fantastic. The rum flavor is SO strong and amazing. I want to turn right around and make them again. They're that good. These are definitely a "mommy and daddy deserve a little something after wrapping all those presents, wrangling all those kids, and decking all those halls" kind of treat.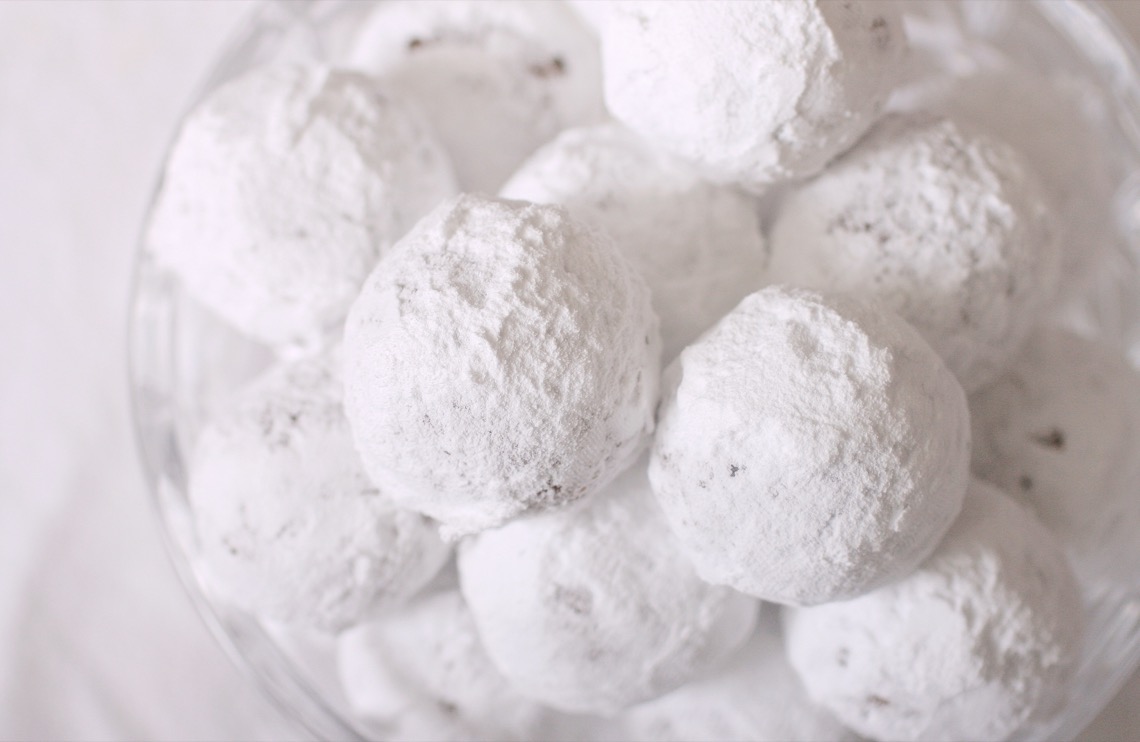 No-Bake Rum Balls
11 ounce box vanilla wafer cookies
1 1/2 cups pecans, toasted
3/4 cup confectioners' sugar, plus more for rolling
1/4 cup cocoa powder
1/8 teaspoon salt
1/2 cup dark rum
3 tablespoons light corn syrup
Combine the vanilla wafers, pecans, confectioners' sugar, cocoa powder, and salt in the bowl of a food processor and pulse until cookies and pecans are ground up finely (it doesn't have to be super fine, just enough that there aren't any large chunks).
Transfer to a large bowl and add the rum and corn syrup, stirring until well-combined. Scoop out using a cookie scoop or teaspoon and roll into 1 inch balls with your hands. Place on a wax paper-line cookie sheet. Cover with plastic wrap and refrigerate for 2-3 days (the longer they sit, the better they'll taste).
After chilling, roll the balls in confectioners' sugar. You can serve them cold or at room temperature. Makes approx. 3 dozen
Recipe source: adapted from allrecipes.com