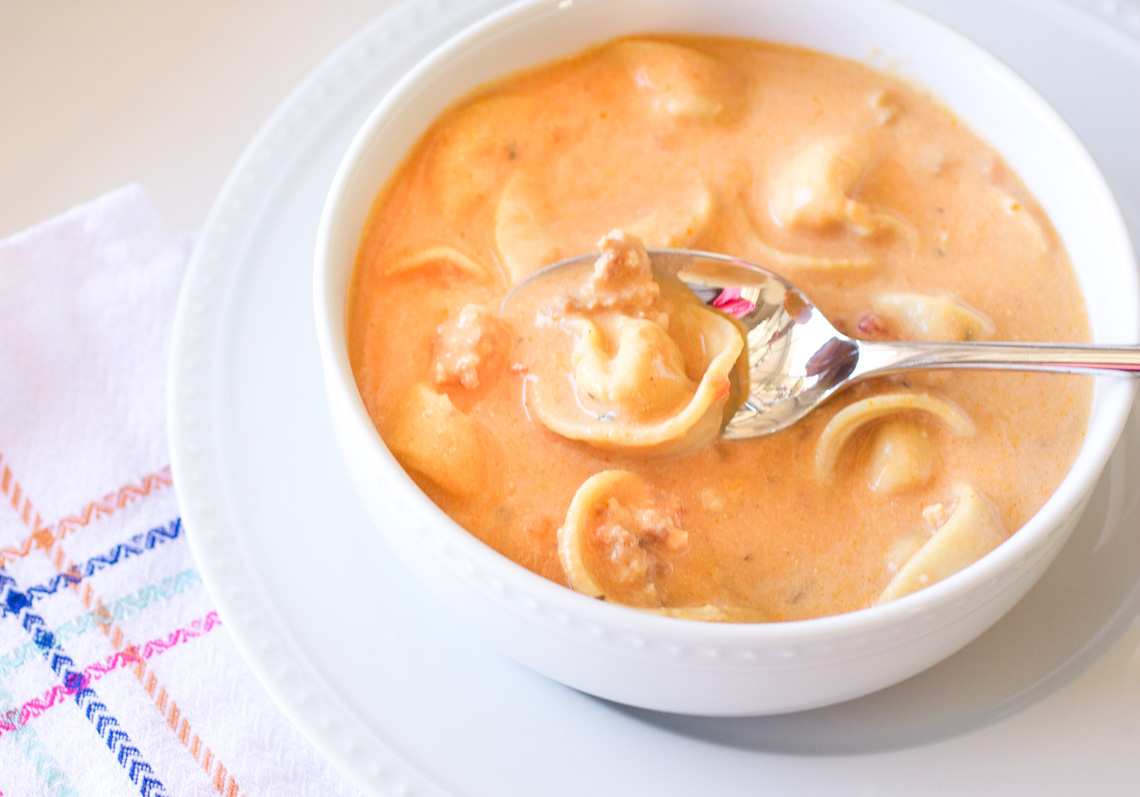 Hello there! Sorry for the delay- Elliott is still teething, which means I barely trust myself to type out coherent sentences anymore. But, I'll give it a go today, simply because I loooove this soup. Love it so much, I've made it several times over the past couple of months. It's so rich and creamy and flavorful. I think you're going to love it too!
One of the secrets to how rich and creamy this is, is the carrots. That's right, carrots. They are pureed before they're added in. That way, you get that nice, orangey color as well as an added thickness. Cool, huh? This is another of my friend Chris' recipes. She made it for our bible study a while back and we all just loved it so much. I had to share it with you.
Tuscan Sausage and Tortellini Soup
1 onion, chopped
1 clove garlic, minced
1 tablespoon olive oil
1 15 ounce can crushed tomatoes
2 cups chicken stock
1 pound Italian sausage, browned and drained
1 teaspoon dried basil
1 1/2 cups cooked carrots (or 1 can)
1 pound cheese tortellini
1/2 cup heavy cream
salt and pepper
In a large pot over medium heat, cook the onions in the olive oil until translucent, about 5-7 minutes. Add the garlic and cook for another minute or so. Add the chicken stock, crushed tomatoes, sausage, basil, and salt and pepper. Let simmer while you puree the carrots.
In a food processor, puree the carrots until smooth. Stir into the soup. Add the tortellini and cook for about 8 minutes, until al dente. Stir in the heavy cream. Serves approximately 6.