As most of you now know, I've come to the end of my journey in Project Food Blog- but HEY, no worries! I've got plenty of cool Halloween recipes to keep me busy now! I just wanted to say thanks to everyone for your continued support over the past few weeks. It's been a wild and very, very stressful ride, but SO worth it! I've made some great friends, and I was lucky enough to make it through 4 rounds with some of the best food bloggers I know! It's been….amazing. So, here's a quick little video Izzy and I made- I hope you enjoy!
[FMP  autohide="true"]/wp271/wp-content/uploads/2010/10/PFBGoodBye.m4v[/FMP]
Ok, enough silliness- I really do have some amazing people (and non-people) to thank. Number one: my husband, Joel. Not only did he have to live with me during these weeks of stress, drama and panic attacks, he did it with a smile on his face and an encouraging word everytime I needed it. And he ate every single thing I made- and loved it. Amazing.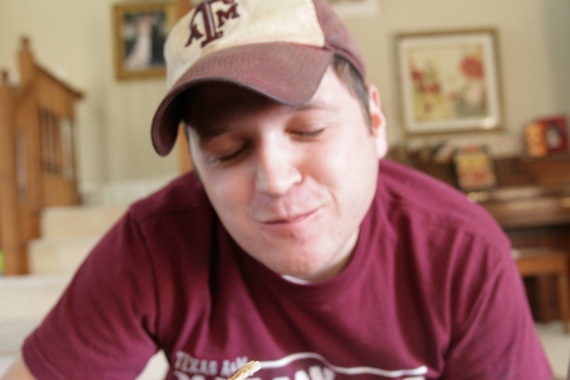 Number two: Miss Izzy-Bear. My sweet little doggy. My ace in the hole. 😉 Who could EVER resist that face??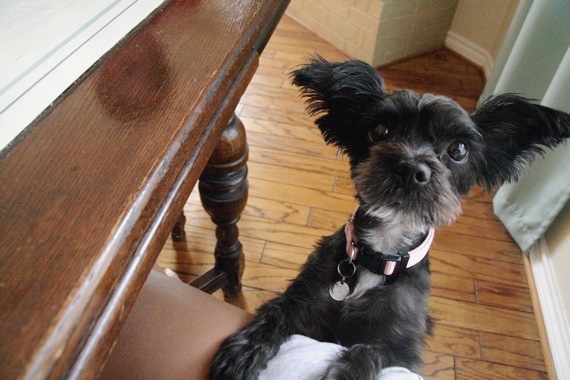 Number three: my mom and dad. My mom endured thousands of phone calls, texts and emails with ideas, rants and tantrums. She let me bounce ideas off of her for hours at a time. She gave me ideas, advice and talked me off a ledge a couple of times. My mom seriously, seriously rocks. My dad was my proof reader and biggest fan. He drove all the way out to our house, just to proof-read one of my PFB posts. He texted me every single time I advanced to say congratulations. I really have the best parents. Thank you guys, SO much.
And lastly, number four: YOU. You all left me comment after comment of encouraging messages every single round. I've said it a million times and I'll say it again, I really have the BEST readers! Thanks again, for everything- I love you all!!