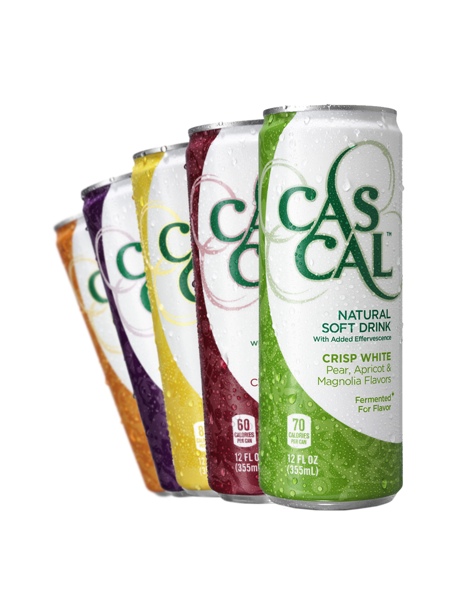 Awhile back, I received an email asking me if I would be willing to try and review a new soft drink called Cascal. Since I don't drink sodas, my first reaction was a big, fat 'no'. But the more I read about Cascal, the more intrigued I was. It's not your typical soda. It's not loaded with sugar, high fructose corn syrup, or sodium. It's all natural and only 60 calories per can. Whaaa?? And it's flavor comes from fermentation.  So then I started thinking, "Wine?! Yipppeee!" But no, it's non-alcoholic.
So, at this point, I basically HAD to try it out of sheer curiosity. And let me tell you, it's amazing! Crisp, refreshing and totally flavorful. I can't wait to get my hands on more! My favorite was the Bright Citrus, hands down. I love the combination of flavors in each variety. The Ripe Rouge flavor had hints of dark chocolate and cherry- amazing. I would highly recommend these as a great alternative to regular sodas (oh, and they're gluten and caffiene-free!)
Here's the good news: I'm giving some away! Yippee! If you'd like to try these, just leave a comment in the comments section below to enter.  (**This giveaway is now closed**) That's it! Be sure and check out Cascal on Facebook (www.facebook.com/Cascal) and Twitter (@cheersCascal).
*The good folks at Cascal sent me one of each flavor to try, and I am giving my honest opinion. I was not compensated for my opinions or this post.