Yes, it's that time of year again; when I go from being your average opera-singing food blogger to the world's biggest music nerd. Every January the 27th, my husband and I (and sometimes friends…if they don't make fun of me too much) watch the movie Amadeus and celebrate the birth of the greatest musician the world has known. Yeah, sure it's nerdy, but it's a big part of who I am – Mozart is a HUGE part of my life and I love taking a day out of my schedule to pay homage to him. And this year, you even get something out of it!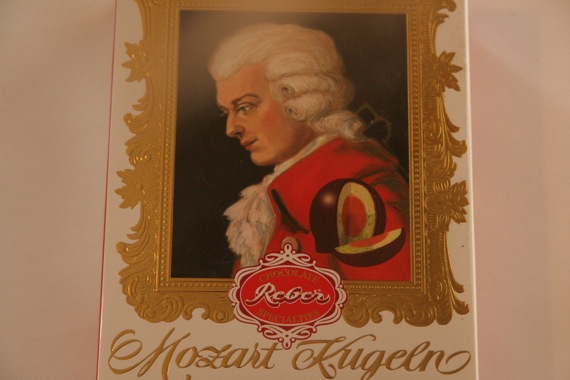 (sorry for the crappy pictures- I'm in a hurry this morning!)
Mozart Kugeln!!! When I was in Germany and Austria, this stuff was everywhere. And for good reason – it's delicious! Chocolate, pistachios, marzipan – YUM!! Lucky for me (and you), they also sell it at World Market, so I can enjoy it anytime I want! And what better way to celebrate Mozart's 254th birthday, than by giving away some yummy Mozart Chocolate!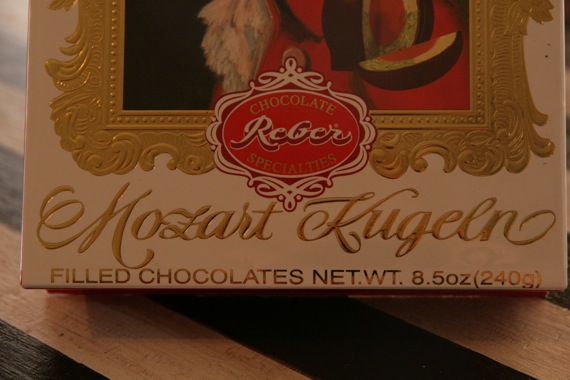 All you need do is comment on this post. U.S. residents only, please. I'll choose a winner before tomorrow night (Thursday around, let's say 10 pm Central Time). Good luck! And don't forget to stop and sing a little happy birthday diddy to our old boy Mozart today!