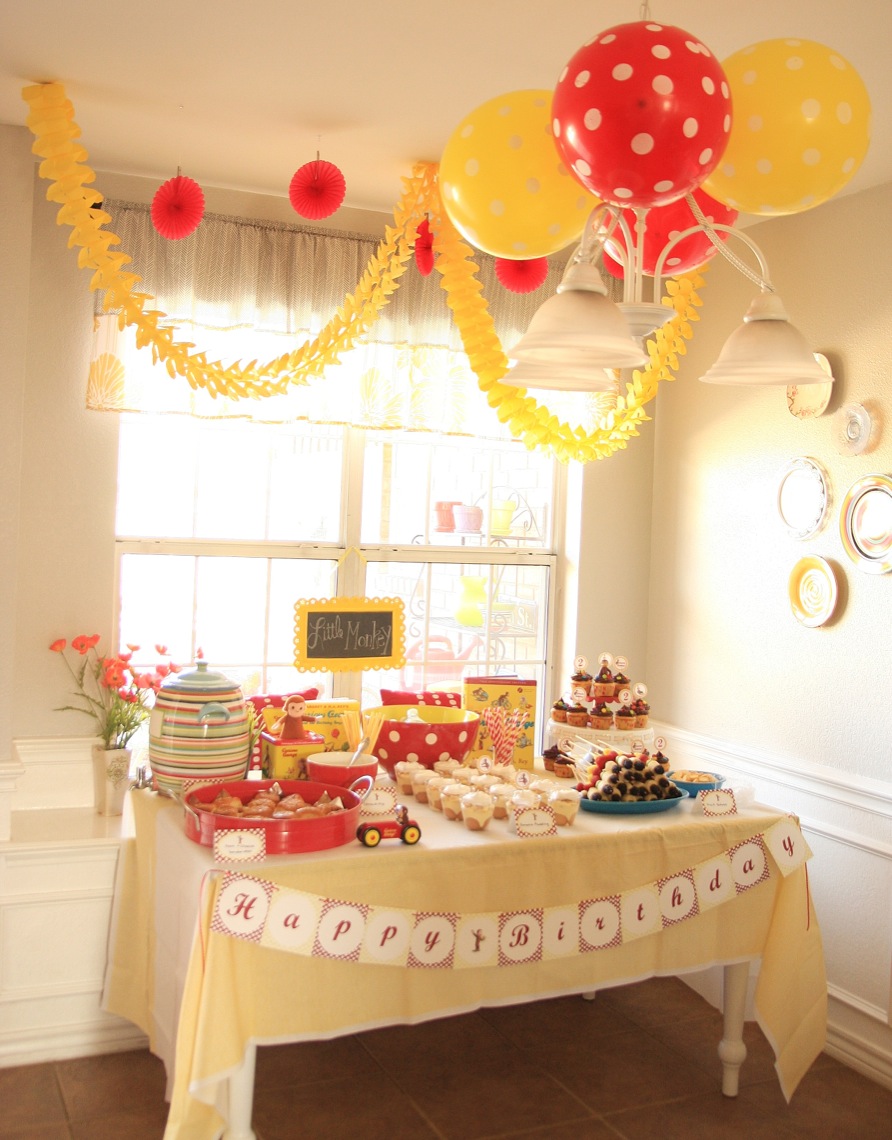 Well, it's happened. My little sweet pea has turned TWO. So, so hard to believe! I was proud of myself this year, though. Unlike last year, I didn't blubber and cry and make a huge fuss over my baby growing up too fast. Honestly, I'm enjoying watching her learn and grow so much, I can't help but sit back and just enjoy the ride. She's too much fun to cry over!
Since Cassidy's absolute favorite thing in the world right now is Curious George (seriously, how precious is that show?!), we decided a Curious George birthday party was just the thing! I seriously had so much fun planning this one. Thanks to HomeGoods, Zulily, and other various places, I had all kinds of cute Curious George toys and books to decorate the table with. We decided to do a small family party and I think Cassidy had a blast. Here's a few pictures from our fun day.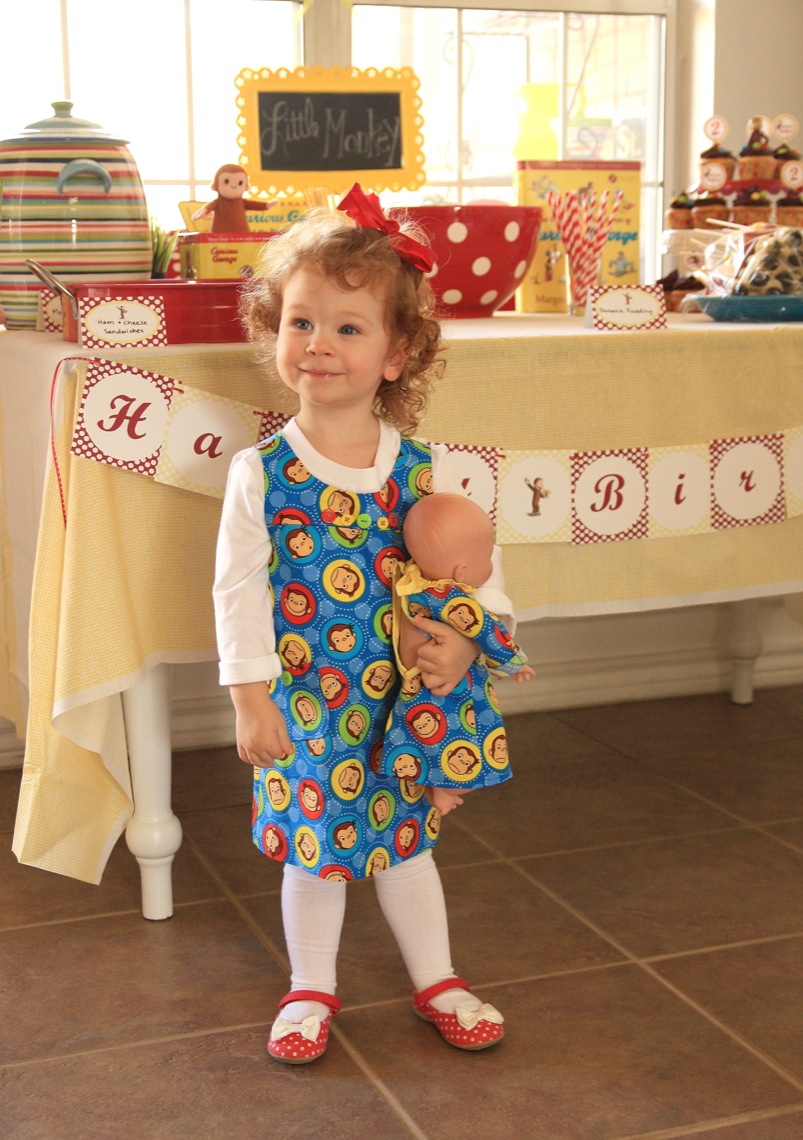 My mom found some cute material and made Cassidy (and Baby Doll) their very own Curious George dress! Adorable doesn't even begin to describe it!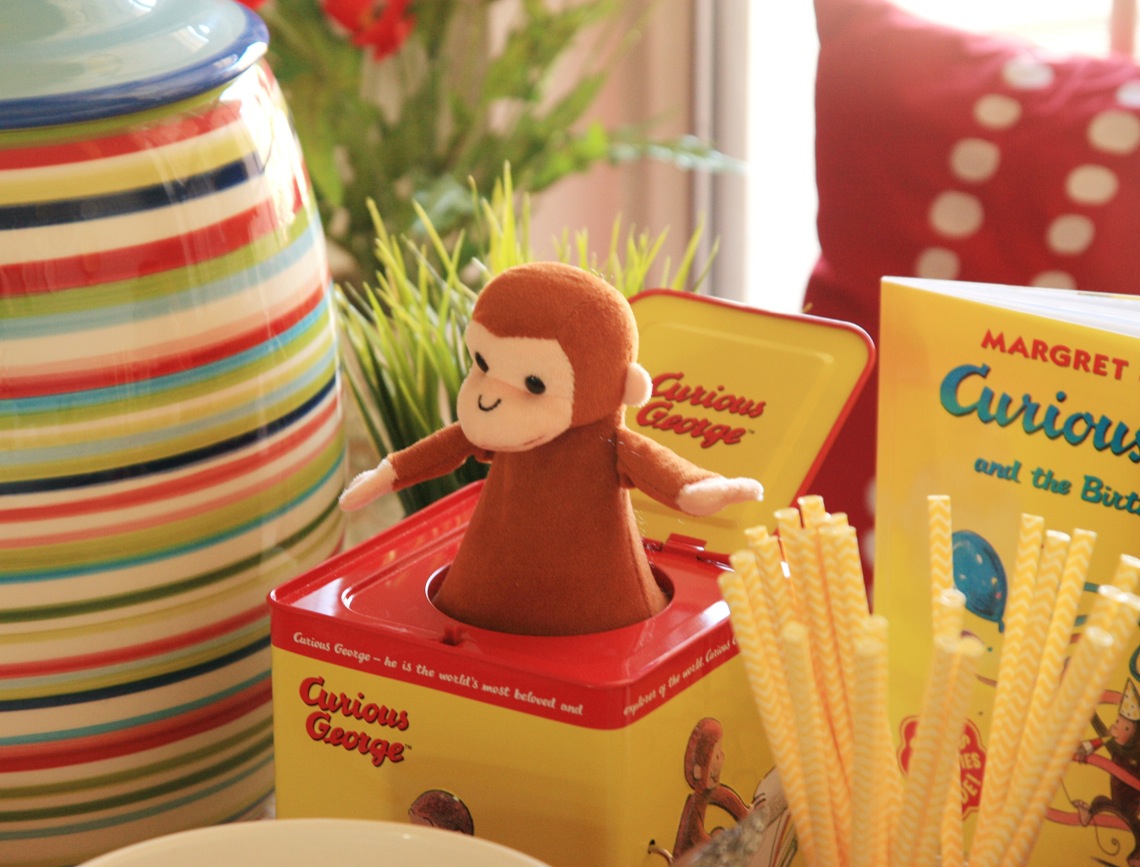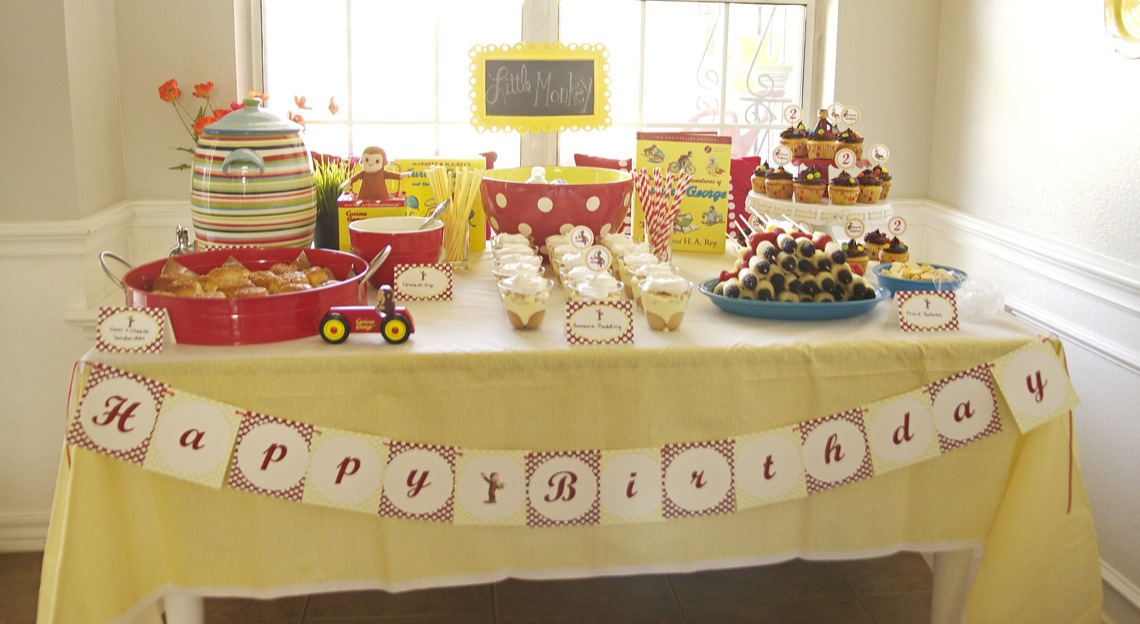 Since the party was late afternoon, we didn't do a whole meal, just snack food. On the menu:
Hot ham and cheese sliders
Fruit kabobs
Spinach dip
Individual banana pudding cups
Yellow cupcakes with chocolate buttercream
Monkey punch (Pineapple Orange Banana juice with ginger ale)
Cheese crackers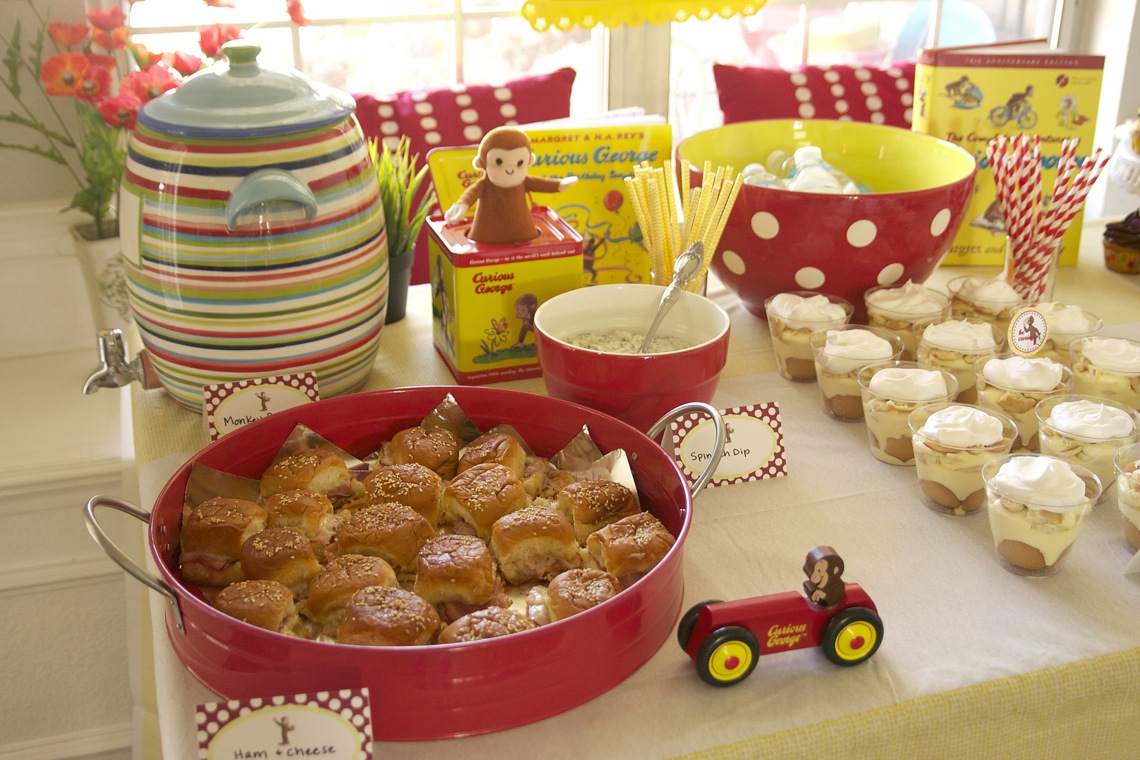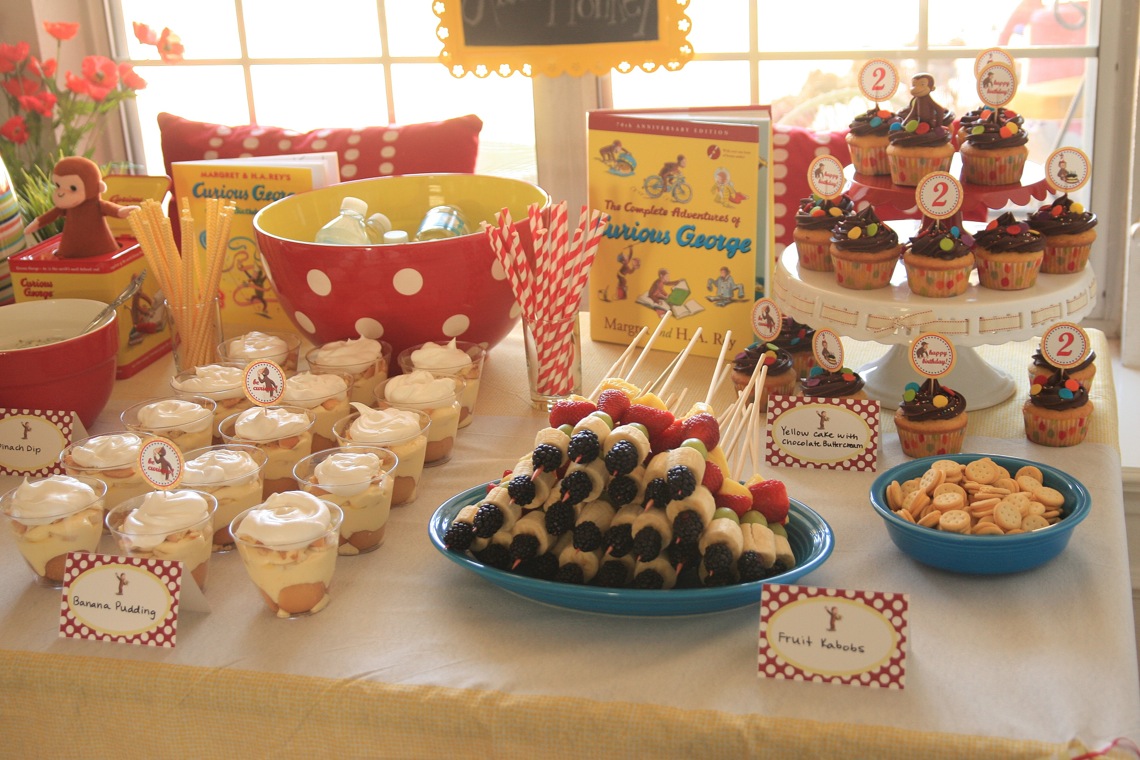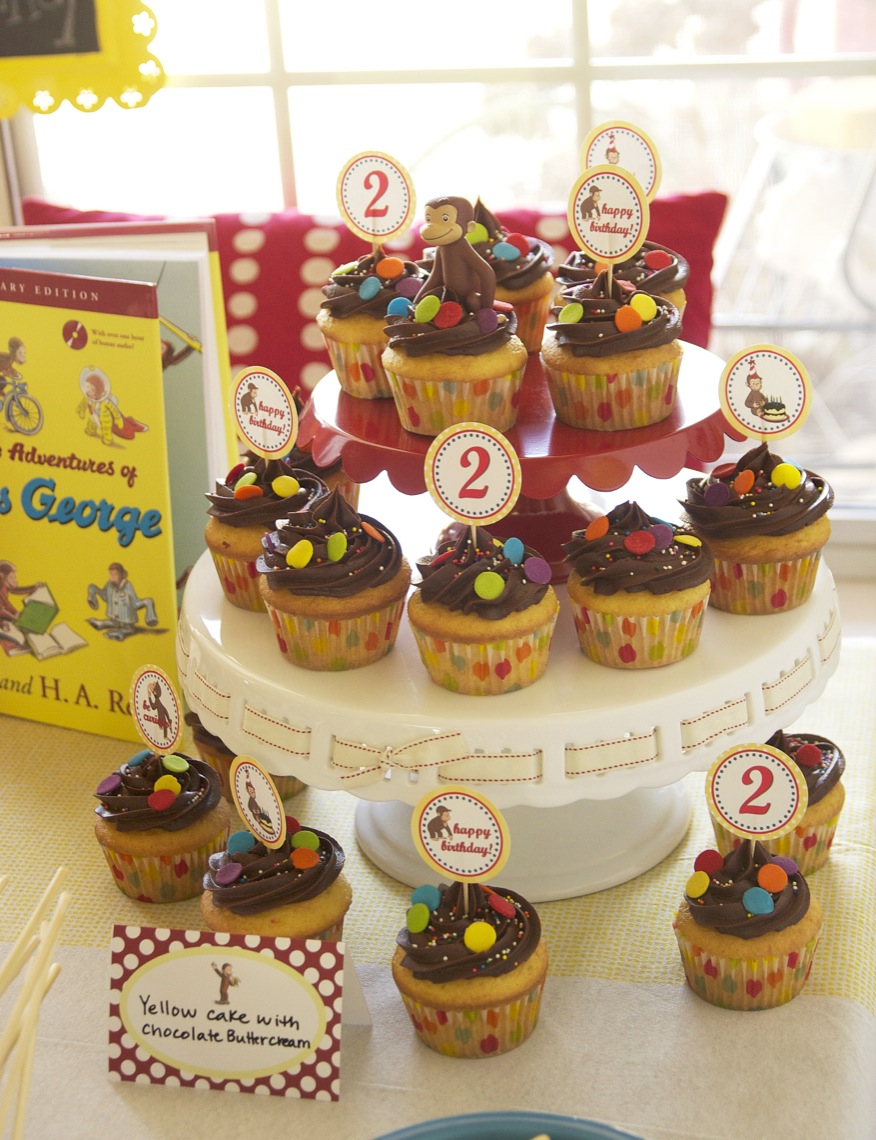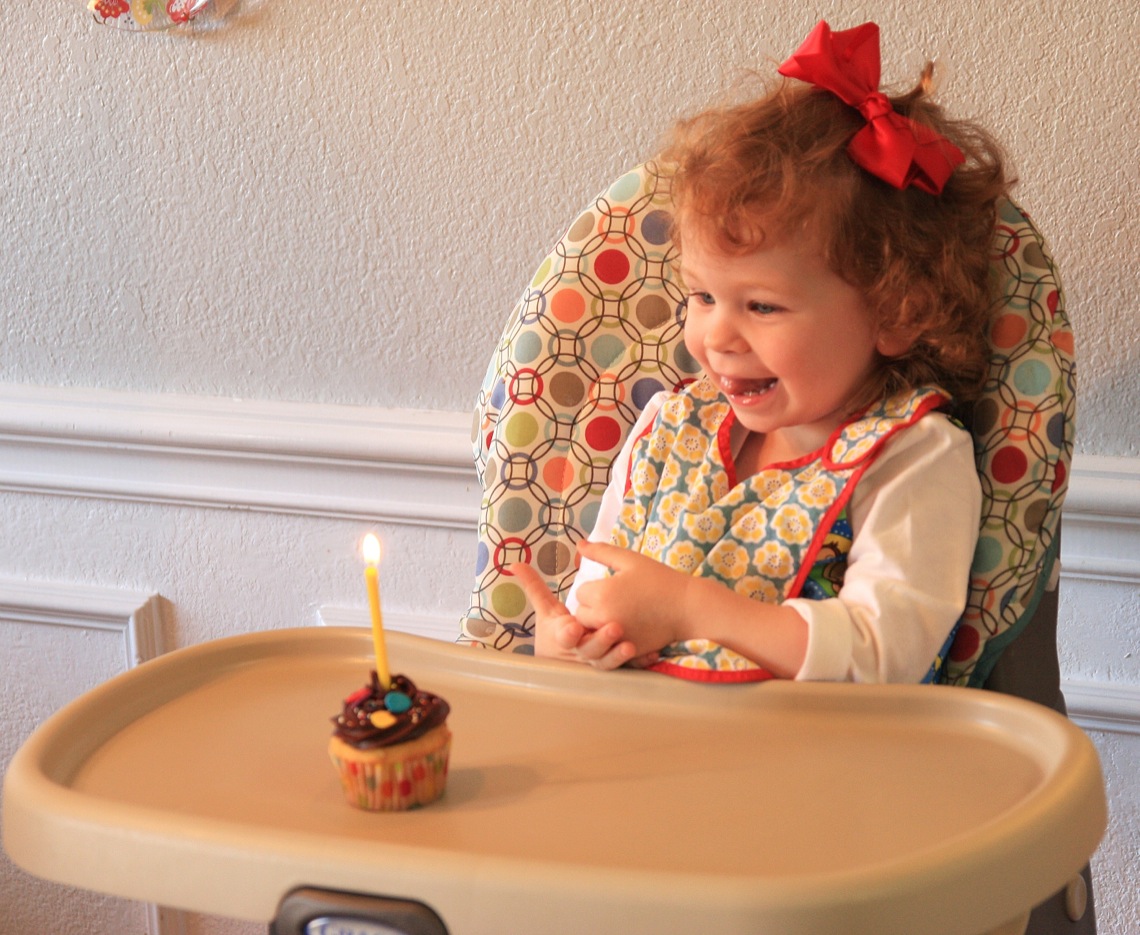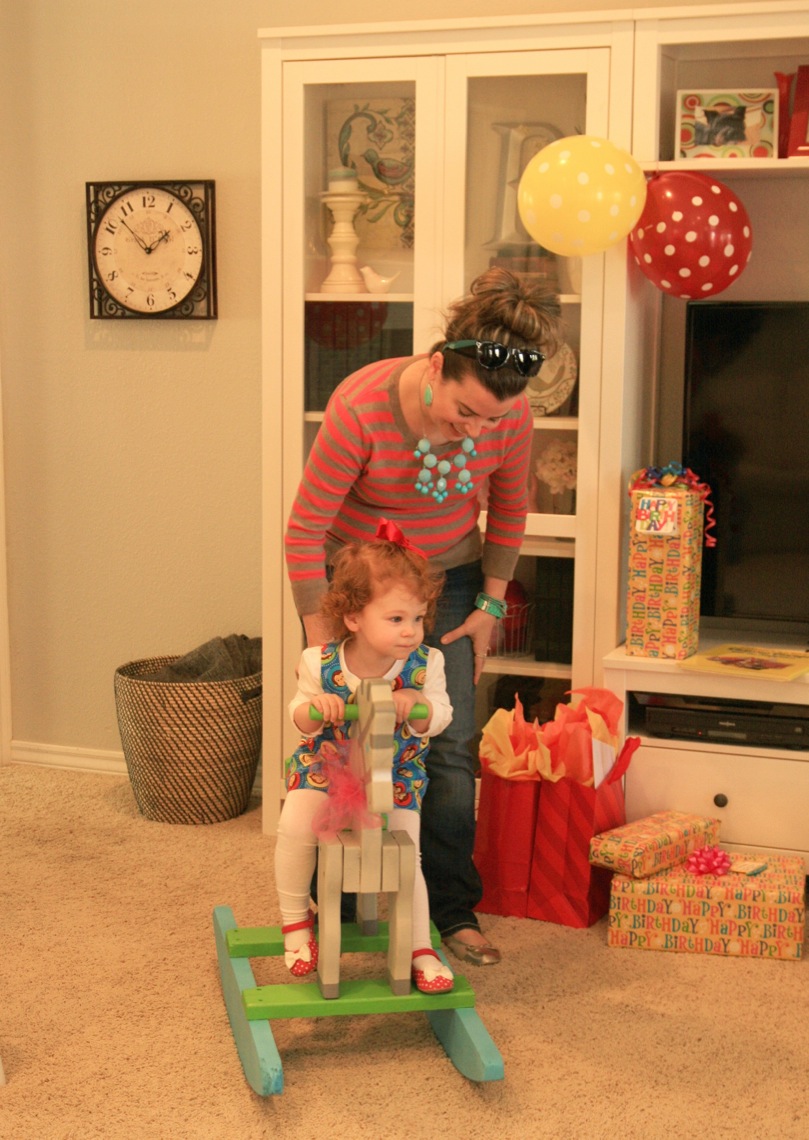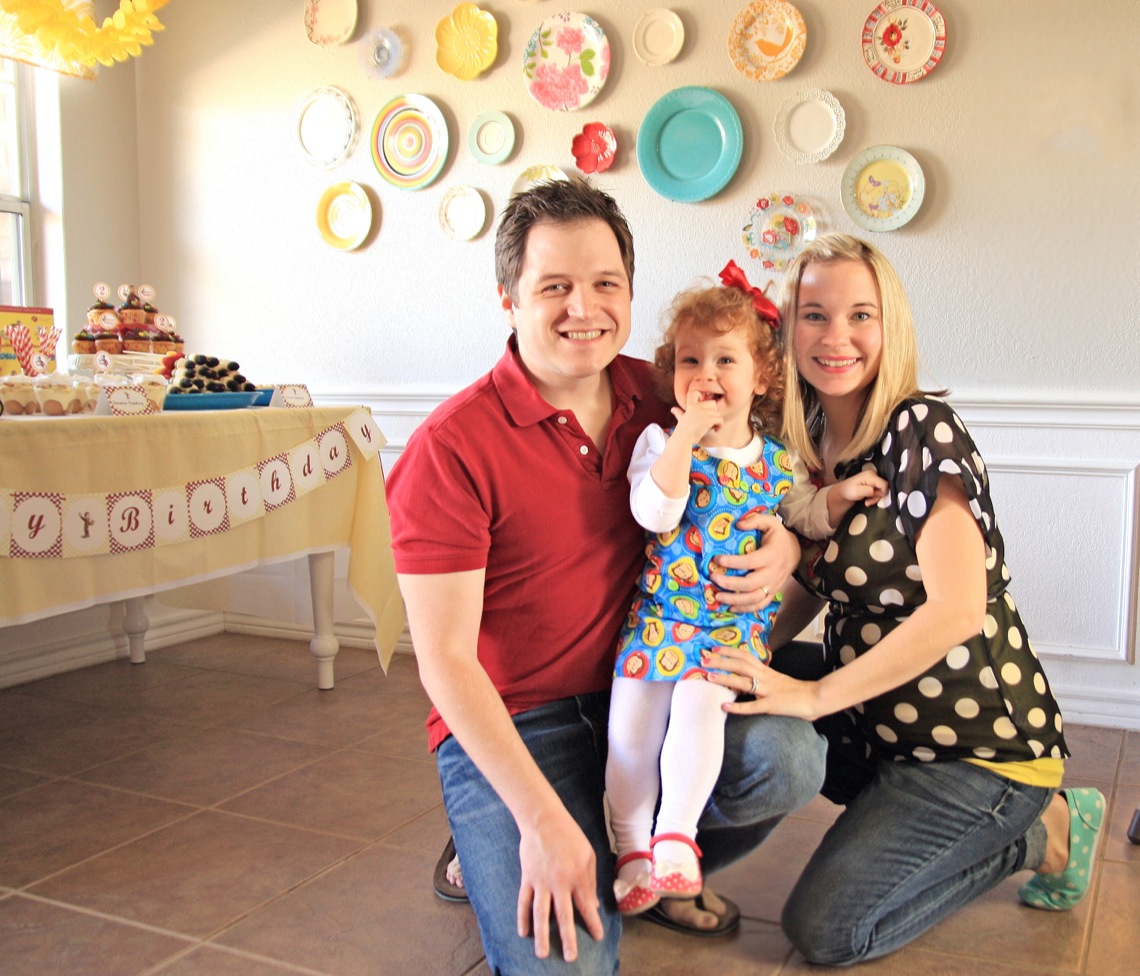 I was so pleased with how everything turned out and everyone (especially the birthday girl) had a really good time. I know I'll always look back on this day with such happy memories! Happy birthday to my sweet TWO year old!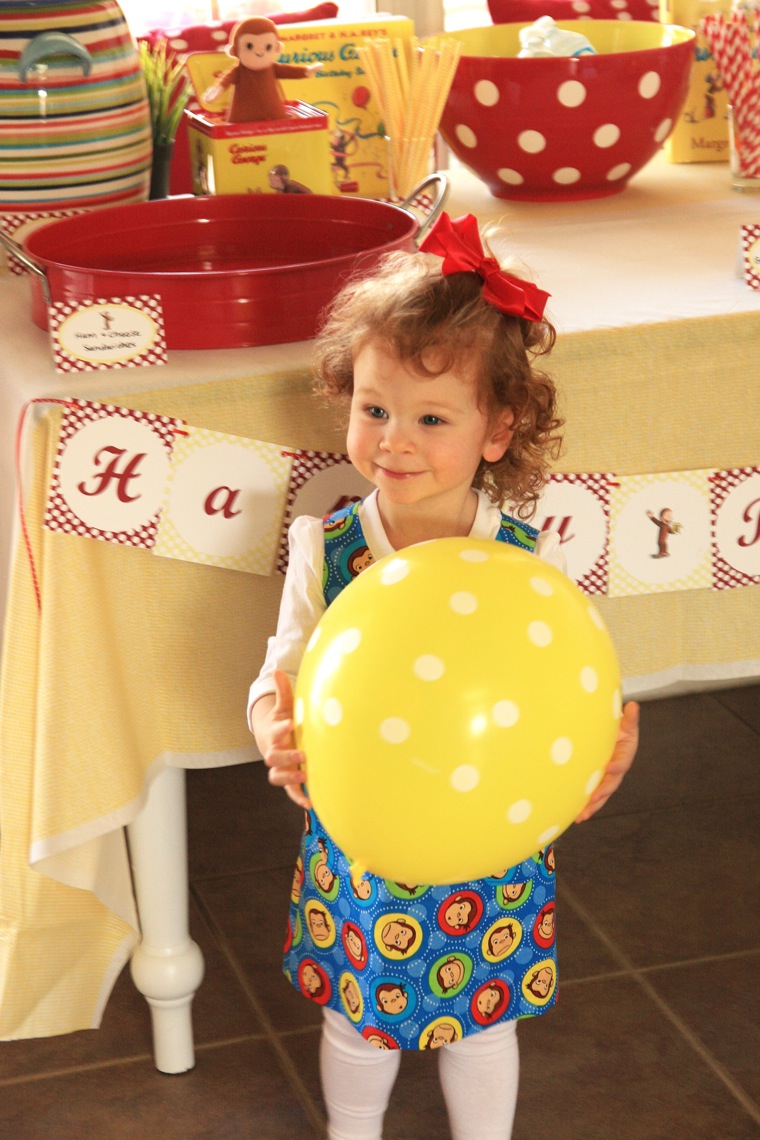 Party Info:
Invitations, 'Happy Birthday' banner, and food labels – SmashCakeandCo on Etsy
Cupcake toppers – Confetti Prints on Etsy
Curious George figurine and birthday candles – Amazon
Jumbo confetti sprinkles – Amazon
Curious George jack-in-the-box and hardback book- Zulily
Wooden Curious George car – HomeGoods