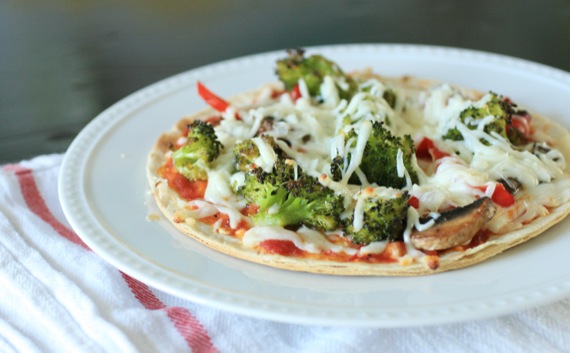 Let's say hypothetically, you've had a day from you-know-where; maybe hypothetically, your sweet, precious little angel had somehow transformed into a squealing, screaming, whining, hitting little devil. [hypothetically] Perhaps the little tike dropped her toy espresso maker on your foot at just the right angle, so as to make each step you take after that excruciatingly painful. And then, perhaps, upon trying to give her a hug, the little sweetheart tried to slap your face away and ended up cutting your gums with her adorable little fingernail. HYPOTHETICALLY. 12 screaming tantrums, 4 thrown sippy cups, and 1 disappointingly short nap later, it's dinner time. Joy. And since your precious cherub is teething, getting her to eat anything is darn near impossible. And don't forget the fact that you let her eat Chick-fil-a nuggets for lunch, so whatever you cook needs to be healthy. Go ahead, supermom. Get in that kitchen and make some magic! And don't forget to whistle a happy tune while you do it! 😉
Luckily, I have recipes like this one on standby. Quick, easy, and good for you. My 3 requirements. And when I've had the (ahem, hypothetical) day from you-know-where (by the way, my freaking foot is still throbbing…), I can pull this dinner off in less than 30 minutes. Remember that awesome roasted broccoli I just shared with you? Well guess what- it's GREAT on pizza! And Cassidy loves it! Mommy: 1; Rotten day: 0!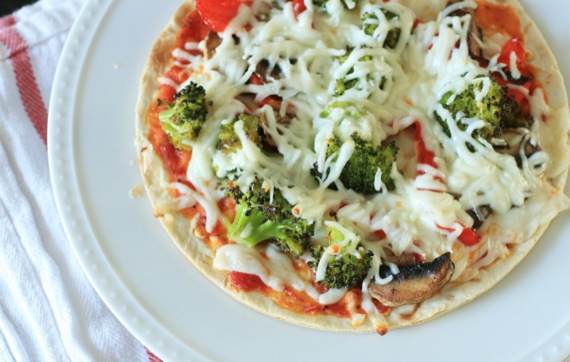 Roasted Veggie Pizza
4 personal-sized thin pizza crusts (I use store-bought, but feel free to make your own)
1 head broccoli, cut into bite-sized pieces
1 red bell pepper, sliced thinly
1 heaping cup button mushrooms, sliced
salt and pepper
olive oil
pizza sauce
mozzarella cheese
Preheat oven to 400 degrees and line a baking sheet with foil. Toss the broccoli, red pepper, and mushrooms in a little olive oil and spread in a single layer on the baking sheet. Sprinkle with salt and pepper and roast for about 20 minutes, until vegetables are soft.
Make your pizzas: spread each pizza crust with a thin layer of pizza sauce. Top with roasted veggies, then cheese. Bake in the preheated oven (still at 400) for about 8 minutes, until crust is crisp and cheese is melted. Serve immediately.
Recipe source: Sing For Your Supper original