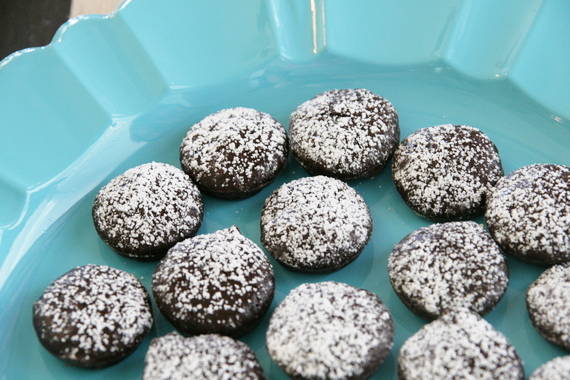 Honestly, I wasn't really sure what to expect with this week's recipe.  I mean, the title sounds great – 'Brownie Buttons' – pretty cute, right? But I'm super-duper picky when it comes to brownies and I wasn't sure how I'd feel about mini-mini brownies.  A lot of members had said this recipe didn't quite do it for them, or that they stuck, or the glaze wasn't good…I didn't have very high hopes.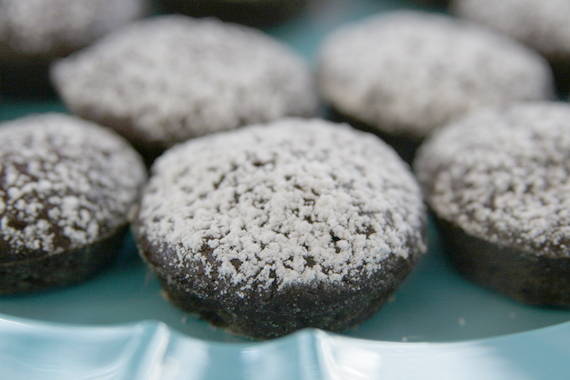 But, as it turned out, these were really, really good! I don't know about everyone else's, but mine had sort of a chewy, almost crunchy outside, with a really soft, fudgy inside….I wan't expecting that! I loved the texture of these!  Instead of the white chocolate glaze (I can't stand white chocolate), I used a little dusting of powdered sugar, which really went well with the bitterness of the chocolate. These were just all around good-  fun to make, fun to eat and super cute to boot!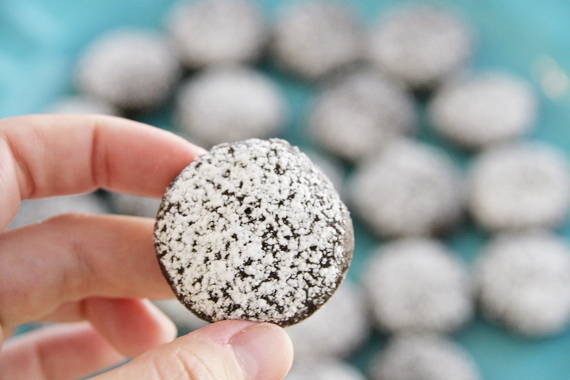 Thanks to Jayma of Two Scientists Experimenting in the Kitchen for picking this week's recipe – check out her blog and get the recipe. These would be so fun for kids or to take to work – easy and fun to eat! I'll definitely be keeping this recipe close by!