I've been taking the Wilton Cake Decorating classes over the past month (Course 1) with a good friend of mine; we really enjoyed it and learned a lot!  I didn't know how to even do a simple flower, so this course was especially helpful to me.  In the first course we learned things like roses, sweet peas (my personal favorite!), hearts, clowns (eww), shell border, stars, dots and lots of other things! I managed to get some pretty good pictures of my last cake, but the clown cake didn't get photographed, and my friend Andrea took a picture of the first cake with her little p&s camera – here are some of the pictures.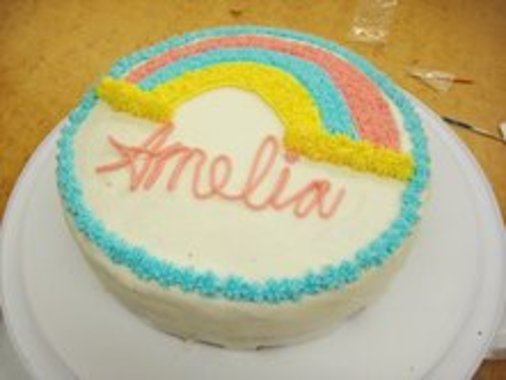 This was my first cake….not the greatest, I know. My writing skills are really lacking…(Sorry it's blurry…I had to resize it and it sort of looks like crap. Plus, it was taken with a point and shoot…).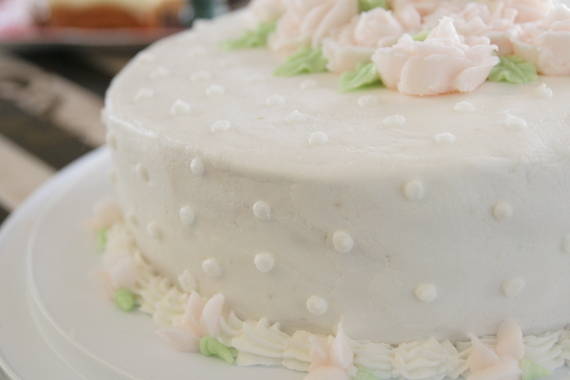 The last cake of the course.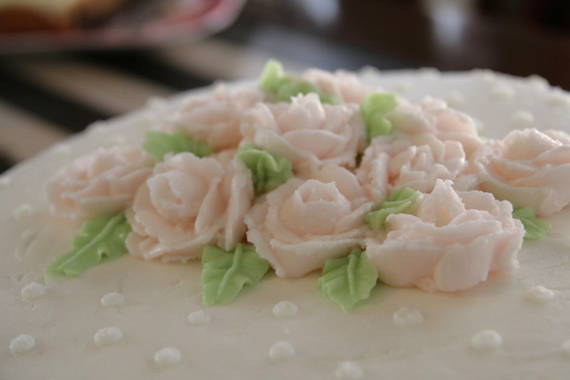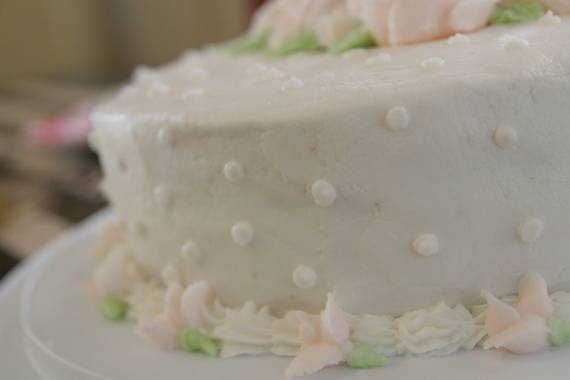 Sweet peas….my favorite!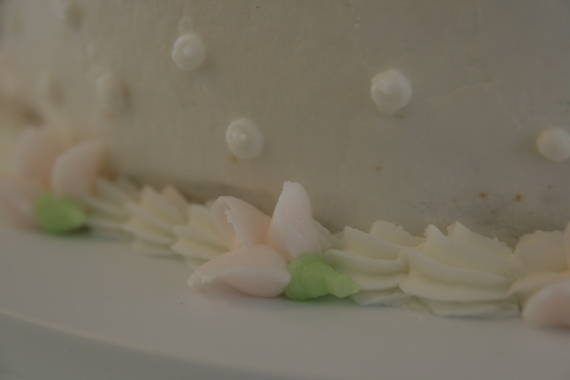 I'm planning on taking the other two courses, which include fondant, royal icing and a wedding-style cake!  Hopefully I'll get pretty good..eventually! 😉