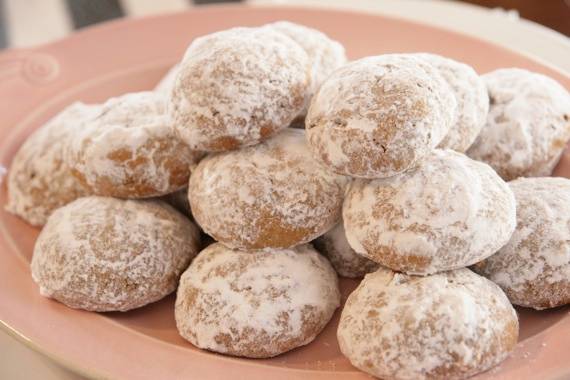 You don't know how long I've been waiting for this time of year to get here! I absolutely love the Holiday season….and more importantly, the baking adventures it brings. I've already been baking all kinds of cookies and having tons of fun trying new recipes. Like these Pfeffernüsse – German spice cookies, traditionally made at Christmas.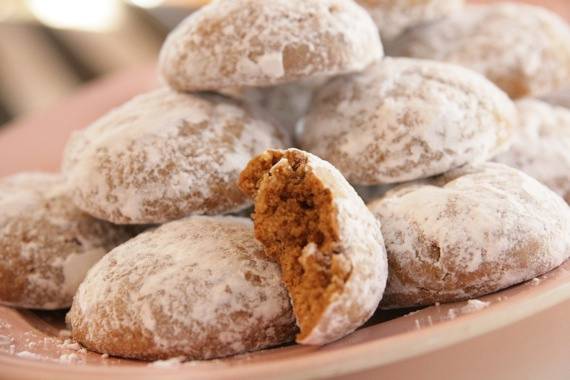 I first fell in love with these in college while taking a German course. My professor had just gotten back from Germany and brought us a whole array of German Christmas cookies to try. These were among them, and ooooh boy, were they good! Since then, I've been searching for the perfect recipe for Pfeffernüsse, so I can make them at home. This recipe is a Martha Stewart, and while it's close….it's not exactly what I'm looking for. However, the cookies were delicious (sort of like a molasses cookie) and my co-workers seemed to really enjoy them.
Pfeffernüsse
-Martha Stewart
1 1/4 cups confectioners' sugar
2 1/4 cups all-purpose flour
1/4 teaspoon freshly ground pepper
3/4 teaspoon ground cinnamon
1/2 teaspoon ground allspice
1/4 teaspoon freshly ground nutmeg
1/4 teaspoon ground cloves
1/4 teaspoon baking soda
1/2 cup (1 stick) unsalted butter, room temperature
3/4 cup firmly packed light-brown sugar
1/4 cup unsulfured molasses
1 large egg
1/2 teaspoon pure vanilla extract
Preheat oven to 350º. Line two baking sheets with parchment paper. Place confectioners' sugar in a brown paper bag (I used a bowl).
In a medium bowl, combine flour, pepper, cinnamon, allspice, nutmeg, cloves, and baking soda. Set aside.
Place butter, brown sugar, and molasses in a bowl of an electric mixer fitted with paddle attachment. Beat on medium speed until fluffy, about 3 minutes. Beat in egg and vanilla. With mixer on low speed, add flour mixture; beat until just combined. Pinch off dough in tablespoon amounts; roll into 1 1/4-inch balls. Arrange balls 1 1/2 inches apart on prepared baking sheets. (Dough can be frozen at this point, covered tightly with plastic wrap, up to 1 month).
Bake until cookies are golden and firm to the touch with slight cracking, about 15 minutes. Transfer sheets to a wire rack to cool slightly, about 10 minutes. Working in batches, place cookies in paper bag; shake until well coated. Let cool completely on wire rack. Store in airtight container.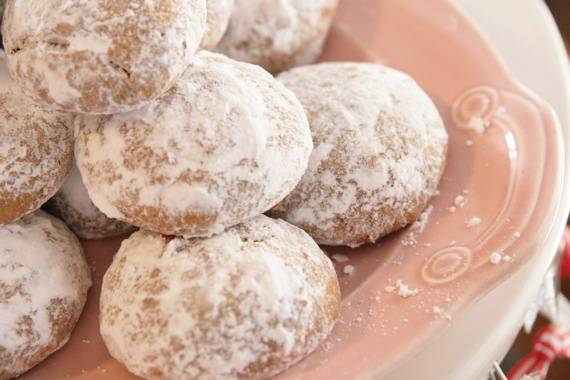 And now here's the part that I'm most excited about: my first giveaway!!! It being cookie season and all (and because they started playing Christmas music on XM radio!), I thought it only fitting to give you a little something to get you started.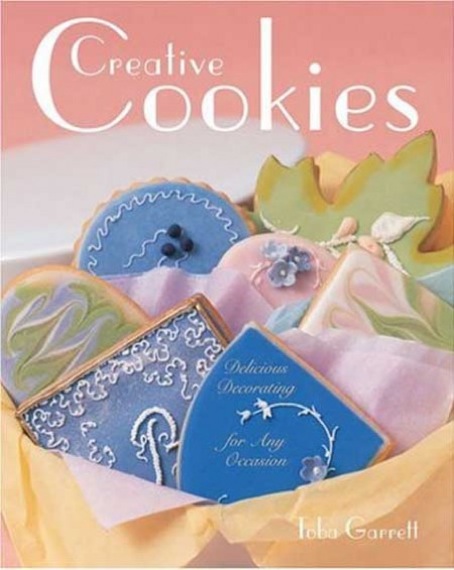 I recently saw this book reviewed on The National Cookie Network blog and immediately bought one. Great tips and pictures showing you how to perfectly decorate cookies for any occasion (with an entire section dedicated to Christmas cookies!). Perfect for a cookie decorating idiot like myself. And since it's so fantastic, I decided to get an extra copy for you!! AND since you can't make great holiday cookies without some fabulous cookie cutters: this Holiday Linzer Cookie Cut-Out set is yours as well. Woo Hoo!!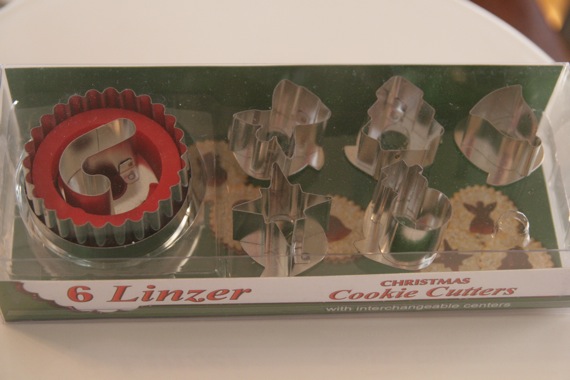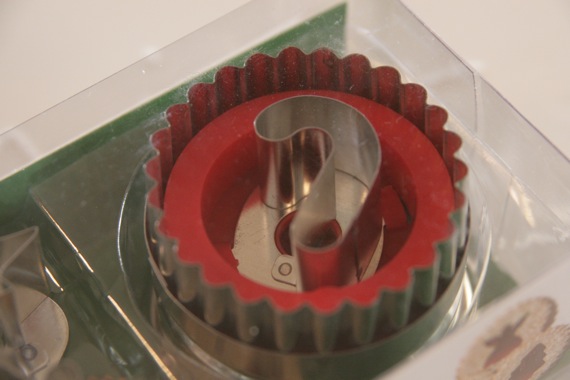 All you have to do to enter is leave me a comment on this post answering this little question:
What Holiday cookie are you dying to try this year?
RULES:
1.) Only one entry per person, please
2.) You have until midnight Friday, Nov. 20. I'll post the winner on Monday.
Good luck!!