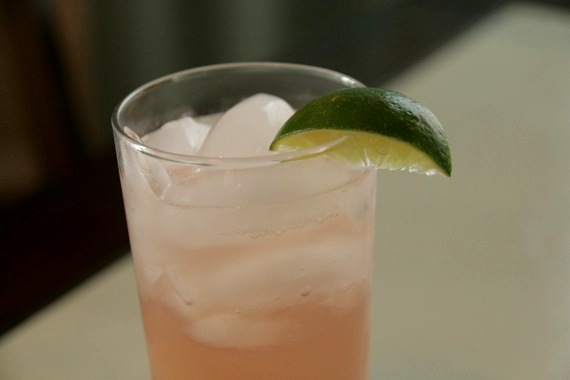 I whipped this up a couple of years ago for a party and time and time again, it never fails. Always delicious, quick and refreshing -a real crowd-pleaser! This would be great for outdoor parties when you need something cold and not too heavy or sweet; it could also be dressed up as a cocktail for a nice dinner party. I just love it….
Sparkling Raspberry Lemonade Punch
1 12-ounce can frozen raspberry lemonade concentrate, thawed
1 bottle white wine (I like Chardonnay)
1 liter ginger ale
ice
fresh raspberries, lemons or limes for garnish
Stir all ingredients together in a large pitcher. Garnish each glass with fruit and serve.

*You could also add a little Chambord (raspberry liqueur) for a little extra raspberry flavor! Yum!