I absolutely love it when food bloggers post pictures of their kitchens on their blogs- I love to see other people's kitchens and get an inside look at where it all happens! It's so much fun to see personalities come to life through that person's kitchen style; the way they decorate, what colors they love, what kind of gadgets they like to use, what cookbooks they display, etc. So I decided that after 2 years of food blogging, it was about time you all got to see where it all happens! So……welcome to my kitchen!
Looking in from the entrance to the dining room. The kitchen is right off of the dining room and a lot of the time I end up using the tables as extra counter space or a cookie/cake cooling station.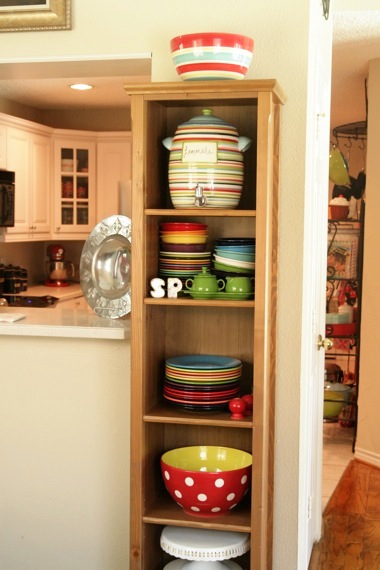 I love this shelf! This is where I keep all my Fiestaware plates and bowls- and lots of other colorful odds and ends!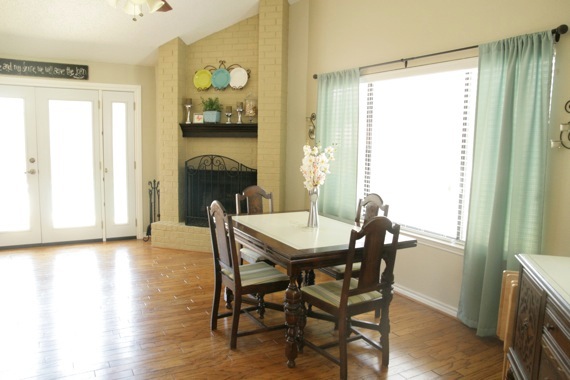 This is the dining room. We don't have a breakfast area, really; just one big area with two small sections (sort of). This is the table I take all my pictures on, and it's my great-grandmother's furniture- it's been in the family a long time!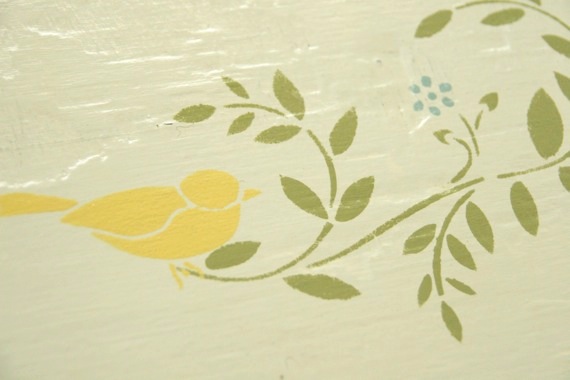 Close-up of the dining room table. I just painted it- it used to be black and white striped (which you've probably noticed in all of my old pictures- there were always stripes in the background!)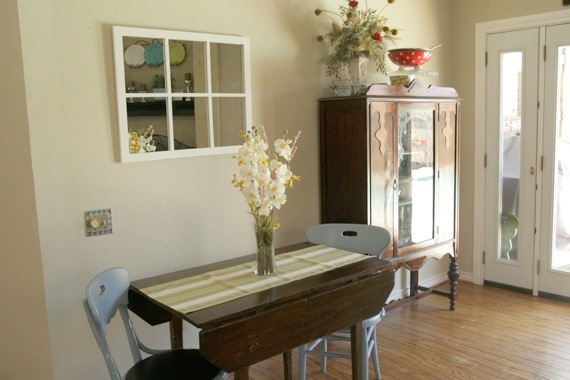 The "breakfast area"- sort of. Basically just the other half of the dining room. The kitchen is just off to the left there.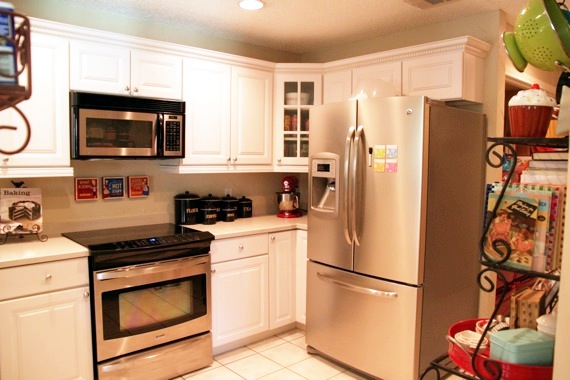 And here we are, finally- the kitchen!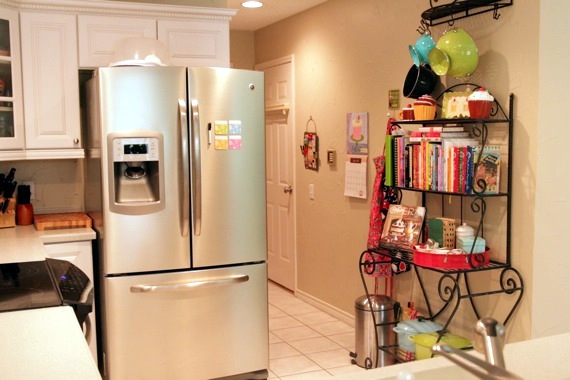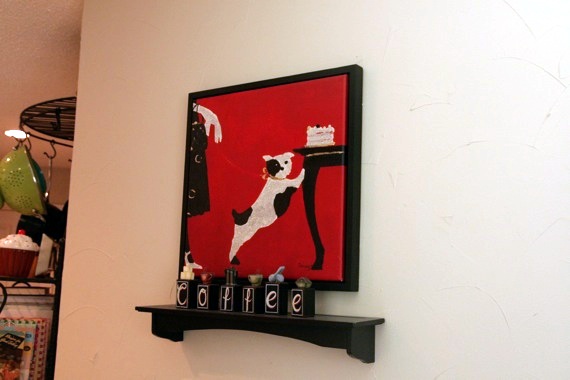 My favorite picture in the house!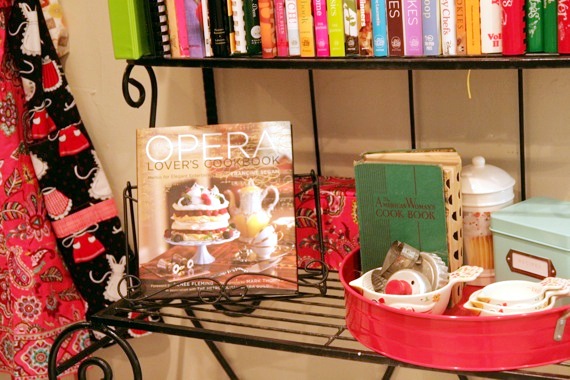 The American Woman's cookbook (the green one) is the first cookbook my great-grandmother bought as a 19 year-old bride over 80 years ago. And in the background is my new apron (the pink one) that hubby gave me for my birthday last week!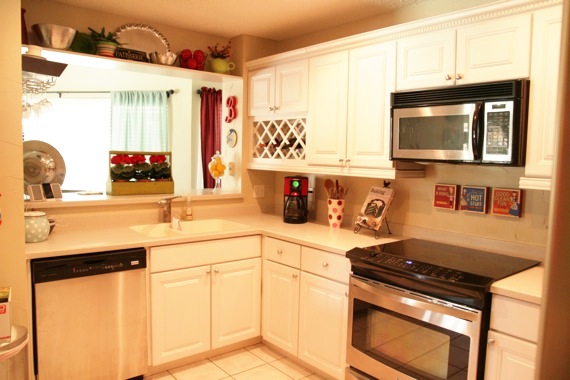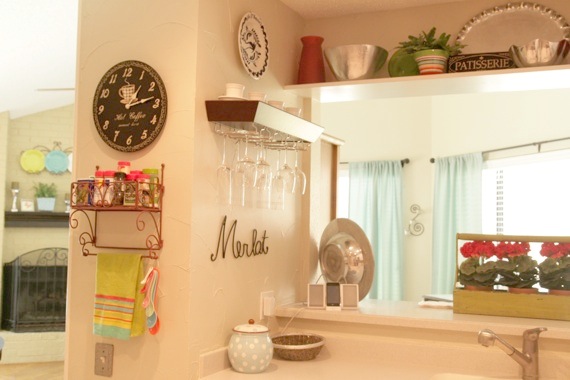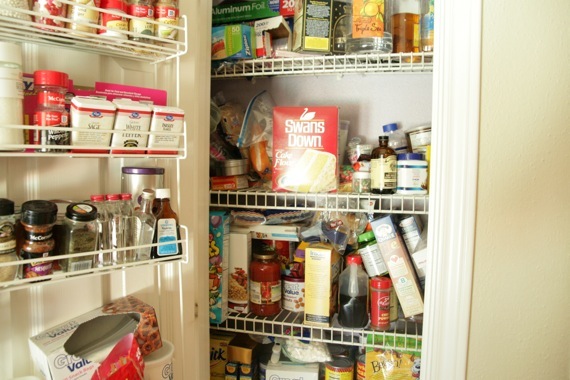 The smallest pantry known to man…*sigh*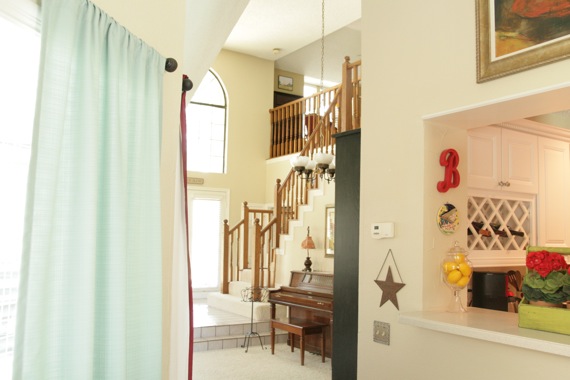 Looking into the living room from the dining room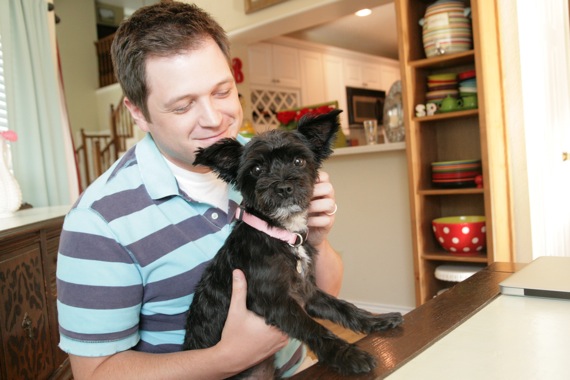 And of course, my kitchen wouldn't be nearly as happy and full of love if these two characters weren't in it!
So there you have it- my cozy little kitchen (…and dining room)! This is where it all happens- the good, the bad and (definitely), the ugly! I really hope you've enjoyed the "tour"!