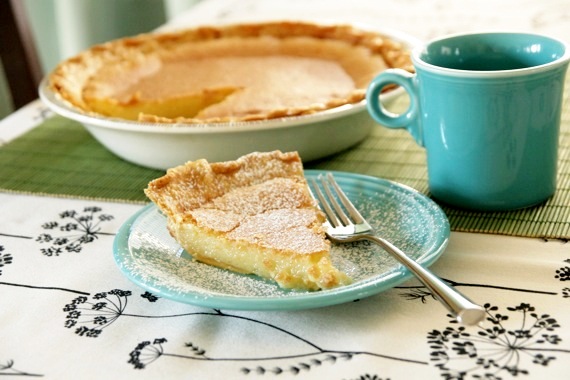 Continuing with my Thanksgiving-inspired week, I'll post every man's favorite: buttermilk pie.  It really is man pleasin'. Really. Every male that has ever eaten this pie has gone ape for it. I don't know if it's the sugary-sweet filling or the creamy, buttery texture, but men seriously adore buttermilk pie. In fact, the primary reason I'm posting this right now is because my friend Michael recently sent me a text saying, "you need to make buttermilk pie!" Done and DONE, Mikey! It's a holiday staple in our family, too. There has never been a holiday get-together that didn't include this pie. In fact, every Thanksgiving and Christmas my mom is sure to make extra so that my dad will be able to have plenty of leftovers. This is one of Baba's most famous and requested recipes and I'm so proud and happy to post it here for you. Make this part of your Thanksgiving dessert table- trust me.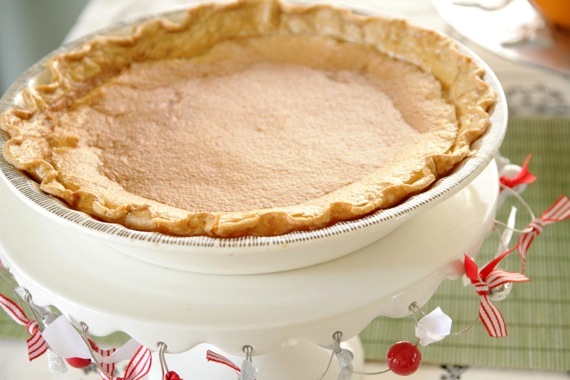 Baba's Buttermilk Pie
-old family recipe (really, really old!)
*makes 2  9-inch pies
2 9-inch pie crusts, unbaked
3 3/4 cups sugar
1/2 cup flour
1/2 teaspoon salt
1 teaspoon vanilla
6 eggs, beaten
1 cup (2 sticks) butter, melted
1 cup buttermilk
**a little lemon zest and a squeeze of juice is a nice addition, but my dad hates lemon in his buttermilk pies, so we've never really done it. I did this time and it really adds a nice, subtle tartness.
Mix sugar, flour and salt. Add eggs, butter, buttermilk and vanilla. Pour into two unbaked pie crusts and bake for 1 hour at 350 degrees (check them at 50 minutes- if they're too jiggly put them back in for a few more minutes. They shouldn't jiggle very much at all when they're done). If the tops are getting too brown, cover loosely with foil for the remainder of baking time. Let cool for at least 1 hour before slicing.
Now, to those of you thinking, "what the heck?! Buttermilk?!" Don't worry- there isn't even the slightest hint of buttermilk taste. It's just sweet, thick, and buttery. A delicious Southern tradition. Man, it's so great to live in the South. 😉