There are so many things (SO many!) to be thankful for this Thanksgiving season. Sometimes it even overwhelms me a little bit just to think how very blessed I am. From the little things like having a wonderful boss and getting along SO well with every single one of my co-workers, being able to have Mondays and Fridays off so I have lots of time for baking and being in my kitchen, having such a great relationship with so many other amazing food bloggers, and the beautiful color of the trees and leaves; to the big things like having the most amazing, supportive, understanding and giving husband- that is something that should never ever be taken for granted, being able to talk to my mom every day on the phone and see my parents often, my sister and her sweet family and all the rest of my wonderful family, a sweet, funny and affectionate little dog who has brought so much joy to our lives, a house that's always warm and inviting, and secure jobs for Joel and me…to name a very few.
But most importantly, the thing I am most thankful for this Thanksgiving season….the life of my great-grandmother, Leila Hazlett (Baba). I just wrote about her 100th birthday last month- it was a time of joy and celebration, and Baba got to see her entire family and be near them. We all got to spend the afternoon with her laughing, crying, sharing stories and simply being together. I think it was what Baba had been waiting for for a long time. I thank God for that afternoon….it was the last time I got to see Baba. She passed away this weekend. Which brings me to reason I'm so very thankful- Baba is in a place where she doesn't need a wheelchair; she can run, jump and sing with a heavenly choir, she has no pain, she can taste good food again and walk down streets of gold. After over 20 years of being a widow, she can finally run into her husband's arms and sit and talk with him every single day…for eternity. But most importantly- Baba is with our Lord. She's finally in Heaven. Praise God! PRAISE GOD!
So, this Thanksgiving, I am so very, very thankful that our Baba is finally right where she's wanted to be for a very long time, looking down on us. Happy Thanksgiving, Baba. I love you so much and will always and forever remember what you have given me.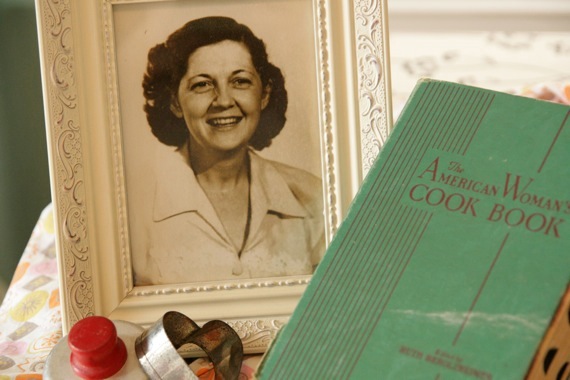 Happy, happy Thanksgiving to you all!