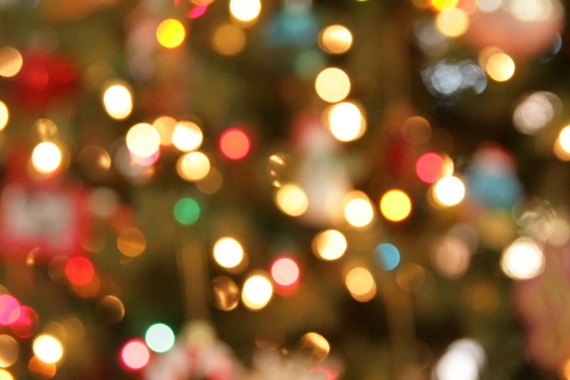 BOY, do I love Christmastime!!! And you'd better believe I squeeze out every second I can- I'm not letting one single holly, jolly moment go to waste! And based on your emails, tweets and facebook comments, I happen to know that there are quite a lot of you out there that get into the spirit of things just as much as I do! So, I decided (just for the fun of it) to post a few pictures of some of my favorite Christmas keepsakes. Ornaments are a very big deal to me- I'm not one of these people who decorate their tree in one shade of glass balls. Nope. I need colored lights, candy canes, precious glass balls of every color and all the funky homemade stuff my husband and I made as kids for our parents' trees. I love every single bit of it. If this doesn't get you in the holiday spirit, you probably need a good smacking. 😉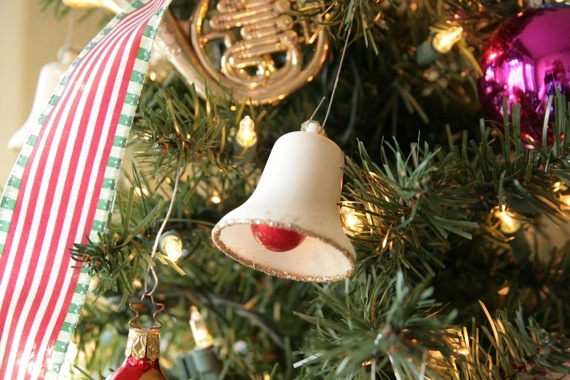 First up, my great-grandmother, Baba's bells. I have about 30 of these little white bells; they used to be on Baba's tree. I treasure anything that was once on Baba's tree!!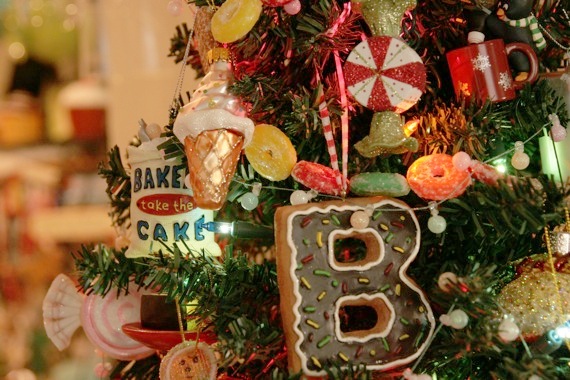 This is my little kitchen tree. All the ornaments are food-related (yes, that's a taco ornament you see in the background). 😉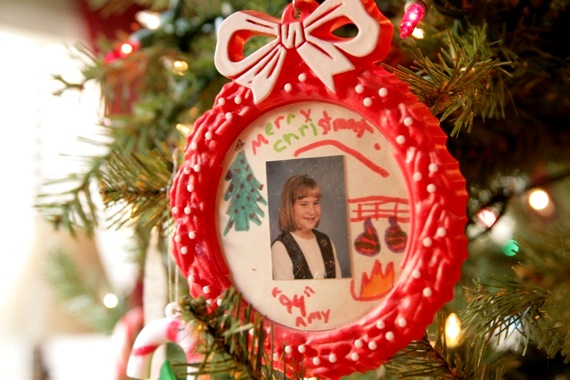 Yikes. I made this in elementary school. And no, those are not giant striped turkey legs roasting on the fire….they're stockings. Obviously.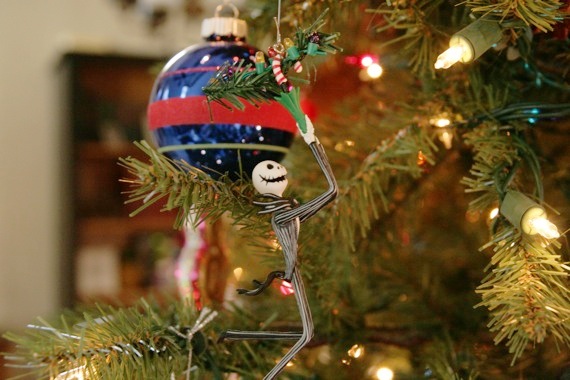 An homage to my quirky side- our Christmas tree wouldn't be complete without all my Nightmare Before Christmas ornaments!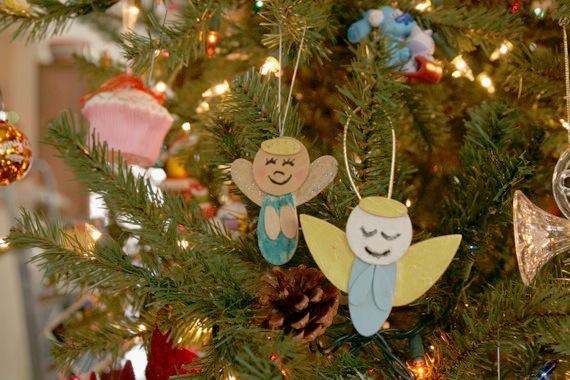 I think these are my favorites. Joel and I each made these in Sunday school (at different times) as kids…before we even knew each other. They hung on our parents' trees for years and years; and now they hang our own tree side by side every year.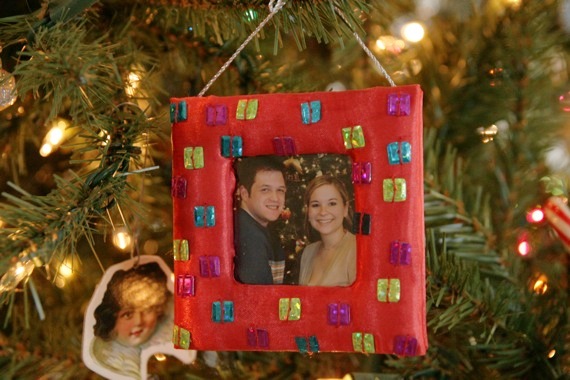 From our first married Christmas…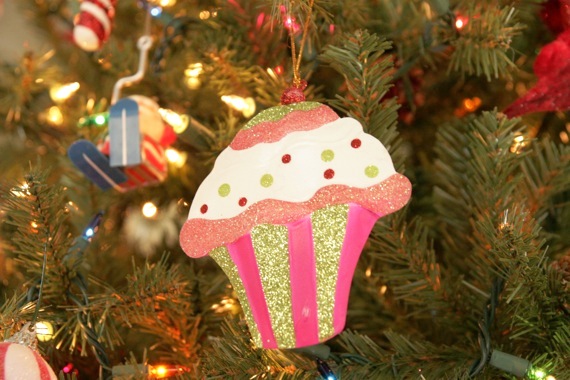 Just one of many, many cupcake ornaments!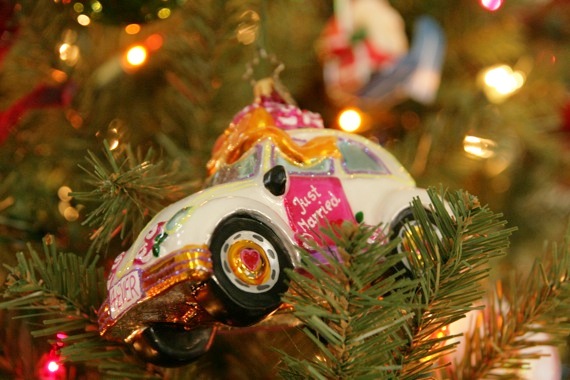 Baba gave this to me as a wedding gift. It's significant because she and Pop were married in car (it's a great story, I just don't have time to go into right now!). My sister has one too and we both cherish them.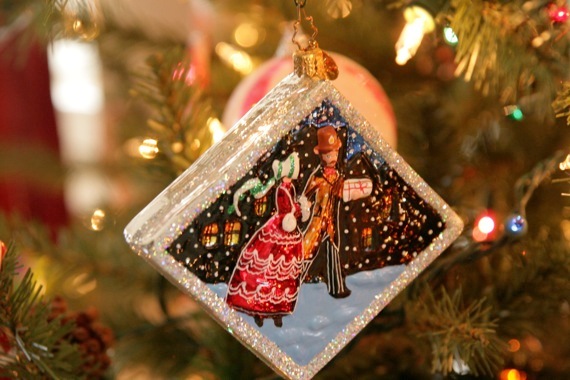 Joel's mother bought this for me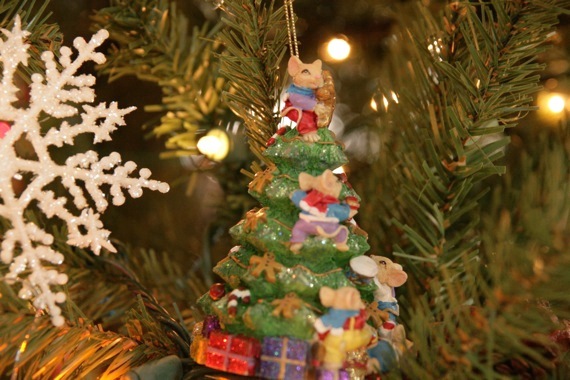 This is the most special one of all. When we were in high school (long before we had even started dating), Joel brought this to me as a Christmas present. There's a little button on the bottom that plays jingle bells when you push it; I sat in the floor pushing the button over and over again wishing Joel were my boyfriend! I knew right then I wanted to marry him! I can never hang this on our tree without crying…
So there you have it! Some of my favorite, most precious ornaments and keepsakes. And those don't even scratch the surface- I have SO much more! I hope everyone is enjoying the Christmas season so far…baking, decorating, singing carols, and being with friends and family! Thanks for letting me share my memories with you!
Happy Baking!