When I started Sing For Your Supper over 2 1/2 years ago (almost 3!), I had just gotten a hand-me-down Canon 30D camera from my father-in-law and couldn't have been happier. I didn't know about natural lighting or flashes or color balance…or even HOW to take a good shot. I just aimed the camera at my dinner plate and hoped for the best. I thought those pictures were amazing. Looking back (not so far back, even), I know now that they were pretty terrible. But you know what? I'm still so proud of those old, out-of-focus, unedited pictures; because they meant so much to me. They meant that I had started something. Something that was all my own and 100% Amy. Something to be proud of. 2 1/2 years later and I'm still writing what I want to write, shooting how I want to shoot and cooking what I love to cook.
I've grown a lot and since learned a few more things about my camera, but really, I'm still the same girl who just aims and hopes for the best. Which is why I thought it would be fun to give you a glimpse into the past. A few of my first shots. I've been slowly re-shooting bunches of my old recipes, in hopes of updating the old, ugly beginner pictures. But I don't want to just throw them away- they deserve more than that, so I'm honoring them here, one last time before they visit the archives forever.
* * *
First up, one of my earliest posts, Potato Soup. We had just moved into our new house. I had made this for dinner and it was dark outside, but I didn't care- I went ahead and just put the bowl on the table and snapped a few quick pictures.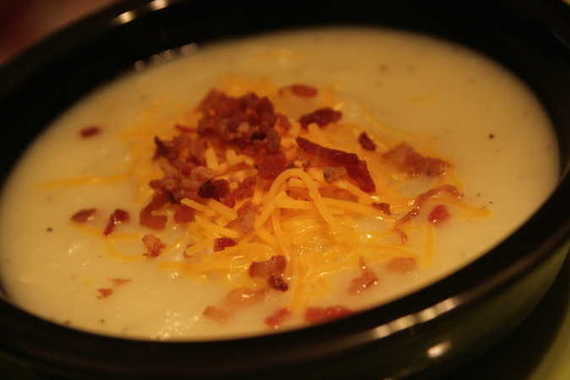 I recently re-shot this one, this time with better lighting and a teensy bit of food styling. Much better.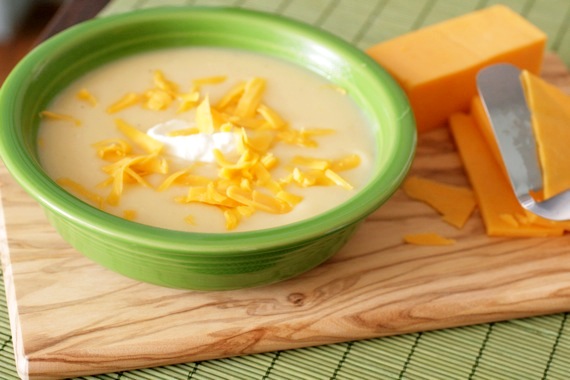 * * *
Up next, Cinnamon Pound Cake. I shot this in my florescent-lit kitchen (what was I thinking?!), and I'm pretty sure I didn't even bother to edit it.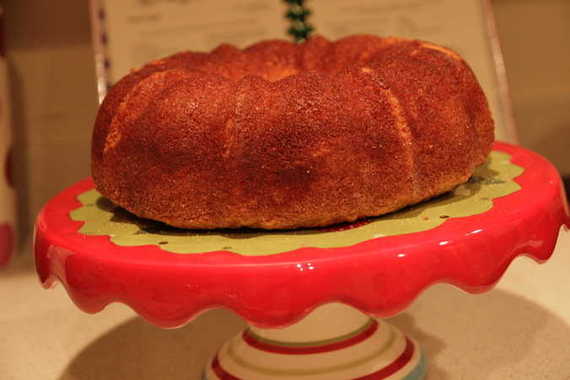 Once again, better lighting (taken around 2 or 3 pm), a simple place mat and a couple of cinnamon sticks made a huge improvement!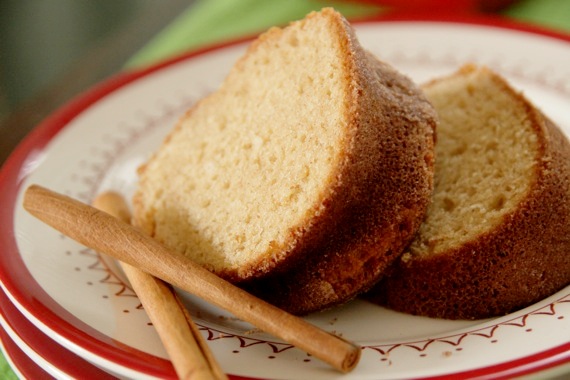 * * *
Here's my great-grandmother's stacked enchiladas. I've always loved this recipe, but sure didn't make it seem very appealing with this picture…this was taken when I was really struggling with the lack of light after Daylight Savings.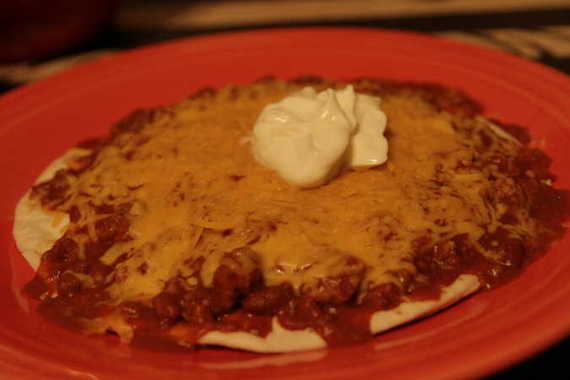 I've since learned better ways to get around the early sun setting, AND choosing better colored plates helps a lot too.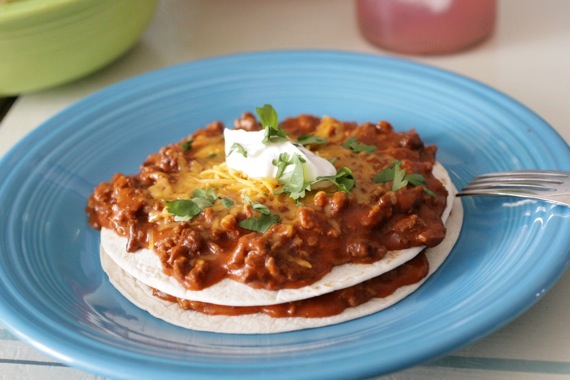 * * *
And lastly, here's my Cheater Chicken and Dumplings (one of my most popular recipes ever!), taken February of 2009. I had recently found the "white balance" function on my photo editing software and abused it tremendously. It makes things appear blue-ish and washed out. I thought I had no choice and it was the only way to brighten pictures. Silly me…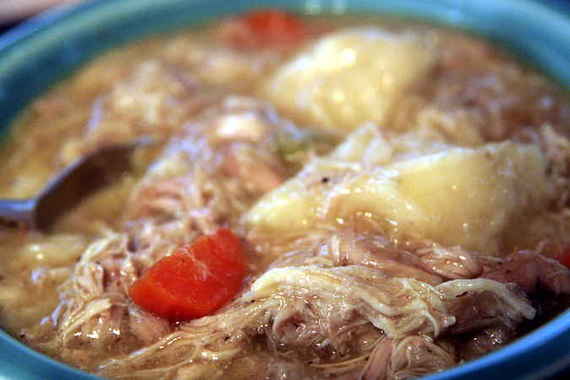 Once again, bright, natural light is our friend. And learning a few things about the F-stop and ISO settings doesn't hurt either.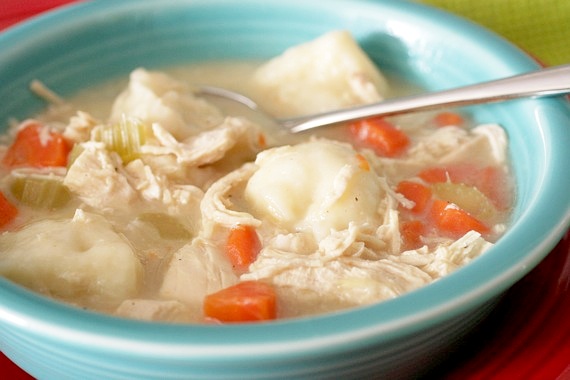 Over the past 2 1/2 years, I've learned SO much from other food bloggers; watching them grow and learn has in turn, helped ME to grow and learn! And boy, the pictures have sure come a long way! Not that they're anywhere remotely NEAR perfect – I still have a lot of learning left to do, which is what makes this so much fun! These old pictures represent so much, which is why I'm so happy to share them here today- they show just how much I've grown and how far I've come. From just taking one or two shots, hitting the 'white balance' button and calling it a day, to taking a wee bit more time and care with each shot and learning a few more tricks about my very loved camera. I'm so happy to be where I am now and so proud of where I came from! So bye-bye, ugly pictures- thanks for the memories! 🙂