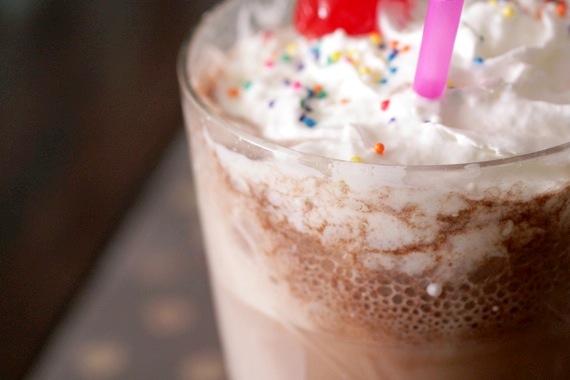 They may not seem like much, but in the early 1900's, flavored sodas (and ice cream sodas) became quite popular. So popular in fact, uptight teetotalers declared them "immoral" and banned them on Sundays. Sheesh. Nowadays, us Americans sure love a good ice cream soda, or "float" as it's also referred to. I definitely do, but for some reason tend to forget about them. Until a few days ago when I saw a delicious looking chocolate soda on Amy Bakes Everything– it was so tempting, I just had to make my own! Of course I couldn't resist adding a healthy scoop of Blue Bell vanilla ice cream to mine. 😉
The possibilities with sodas are endless! All you need is a flavored syrup (chocolate, caramel, strawberry, etc…) and a little soda water and you're just about set! You simply MUST have whipped cream and a cherry on top, though! And it wouldn't be the worst thing in the world to throw a little ice cream in there too. 😉 We had SO much fun making and drinking these- they're perfect for parties or even a little something for a late night sweet tooth!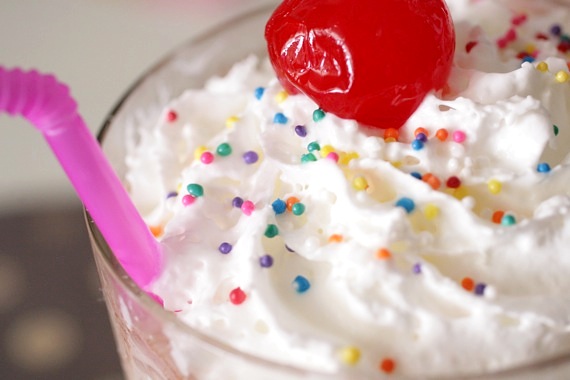 Old Fashioned Chocolate Sodas
-inspiration from Amy Bakes Everything
You'll need:
chocolate syrup, such as Hershey's
whipped cream (yes, I used Redi-Whip. It was awesome.)
maraschino cherries
vanilla ice cream
club soda or seltzer water
colored straws (these aren't required, but it sure tastes better through a pretty pink straw) 🙂
Place a little chocolate syrup in the bottom of your glass (I ended up using around 1/4 cup per glass- we like 'em chocolaty!), top with one scoop of ice cream. Pour the soda water over slowly and stir (you may want to add a little more soda water after stirring if the foam deflates a little). Top with whipped cream and a cherry. Enjoy with a pretty pink straw.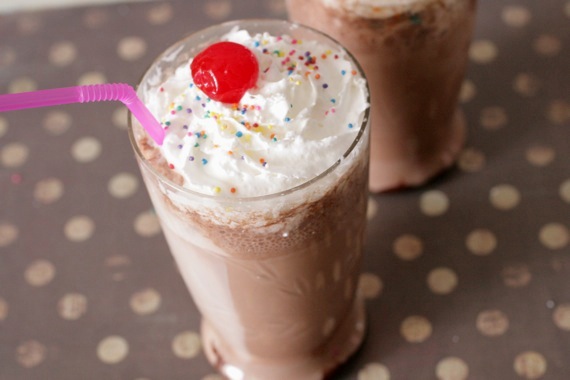 Mmm, fizzy chocolate…..