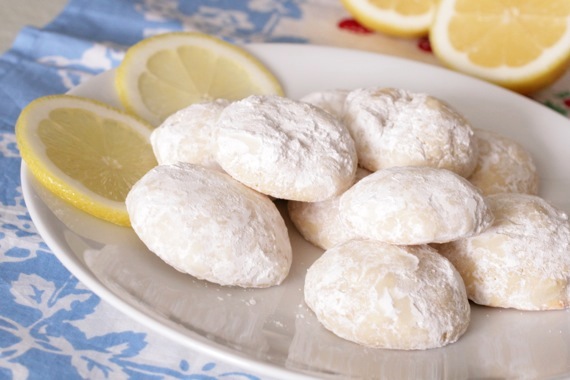 Spring is just around the corner, and lately we've been lucky enough to enjoy a few gorgeous, Spring days a little early. Which, naturally means I'm dying to get in my kitchen and whip up something with fresh, bright, lemony flavors. A couple of weeks ago, the weather was absolutely gorgeous- warm, sunny and breezy- so Joel and I decided to go on a picnic. He made us some sandwiches, and I whipped up some pasta salad and these tart, crunchy lemon cookies. They turned out to be the perfect picnic treat! We sat and munched on our cookies and soaked up the sun while Izzy chased a tennis ball around – it was an absolutely beautiful afternoon.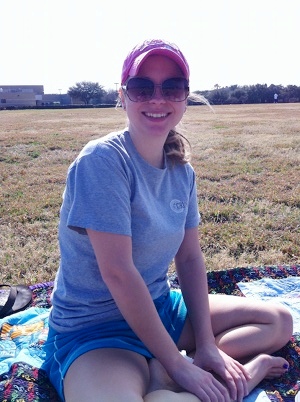 We really must go on more picnics!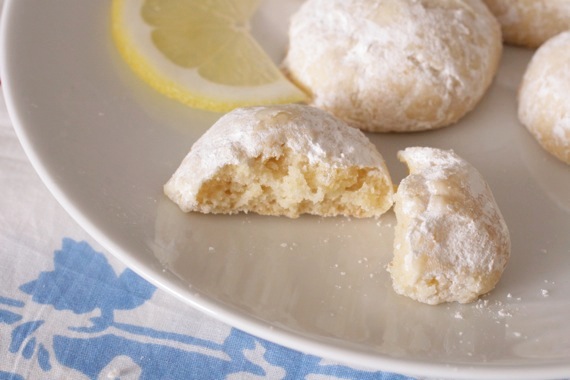 Lemon Snowball Cookies
1/2 cup butter, softened
2/3 cup sugar
1 egg
1/4 cup lemon juice
1 teaspoon vanilla
1 tablespoon grated lemon peel
1 3/4 cups all-purpose flour
1/4 teaspoon baking soda
1/4 teaspoon cream of tartar
1/4 teaspoon salt
confectioners' sugar
In a mixing bowl, cream butter, sugar and egg until well blended. Add lemon juice, peel and vanilla. Combine flour, baking soda, cream of tartar and salt; stir into creamed mixture. Cover and refrigerate the dough for at least 1 hour.
Roll dough into 1-inch balls. Place on a baking sheet lined with parchment paper and bake at 350 degrees for 10-12 minutes or until bottoms are lightly browned (cookies will not brown on top).
Transfer immediately to wire racks and cool for 5 minutes, then roll in confectioners' sugar.
Recipe source: allrecipes.com