I realize it's been a slow week here at Sing For Your Supper, but I have good reason. You see, I've been busy with this…………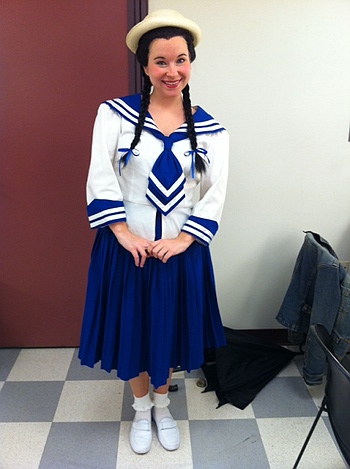 Charming, isn't it? (I feel a little like Eddie Munster…). This is my costume for our production of The Mikado. These past couple of weeks have been filled with non-stop hip hop dancing, booty shaking, high note singing, EXHAUSTING, yet FUN, hard work. And tomorrow night we open. I'm expecting an extremely positive audience reaction- it's hilarious. Any of you DFW-ers out there should definitely try to make one of the performances, I guarantee you'll have a great time.

This will all be over in a couple of weeks and I'll be back to posting 3 times a week again, I promise. For now, just bear with me…and wish me luck!