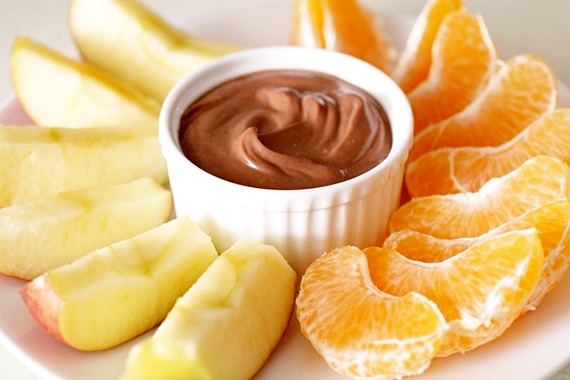 I'm sure by now, you've all heard about the awesomeness of Pinterest. If you haven't, get over there right now and discover for yourself how addicting and fun it is! I've discovered more fantastic ideas for recipes, decorating, baby stuff, and so much more from there! Among them, this nutella yogurt fruit dip. 2 ingredients. How awesome is that?! I try to eat as much fruit as possible and after discovering this dip, it's a breeze! If you're looking for a healthier way to get your kids eating more fruit, definitely try this- it comes together in 5 seconds and it's really delicious! Your family will love it!
Nutella Yogurt Fruit Dip
1 cup plain, nonfat Greek yogurt
1/2 cup nutella
Mix the two ingredients in a bowl and chill until ready to serve. Serve with any fruit you like- my favorites are apples and oranges. Serves 4-6.
Recipe source: The Family Kitchen