I realized I haven't really been keeping you in the loop lately. There has been so much going on in our lives lately and I haven't really mentioned any of it on my blog. Nothing important, really, just lots of random things that we've been super busy and preoccupied with. So, I thought it might be fun to give you a peek into our lives as of now…just a few pictures taken with my phone camera to capture fun moments in our lives right now. Enjoy!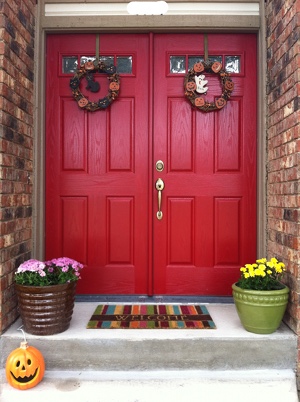 First up, our new front door and steps. This is just a small chunk of our mega-renovations; we're having new carpet and floors installed and new paint on the walls throughout the whole house! What an ordeal! Our old brick steps were a death trap and quite frankly- pretty unattractive to look at, so we had some brand new concrete steps put in (and I actually have room for a welcome mat now!). We're so happy with the way it turned out! Now if we could just get the rest of the house done….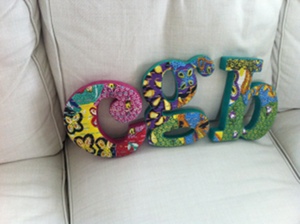 We bought these initials for the baby's room this past weekend and I loooove them! I wonder what they could stand for…..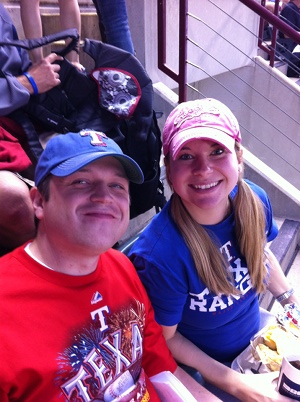 This past Monday, Joel's parents took us to game 5 of the World Series! Go Rangers! (*Notice the giant pile of nachos and a jumbo dog sitting in my lap…ballpark food is a pregnant lady's best friend!)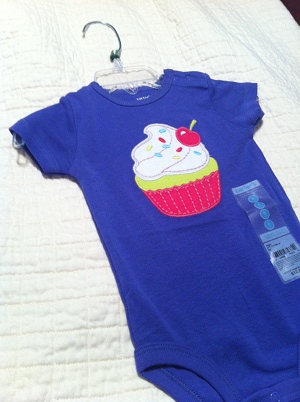 We've been slowly gathering cute little outfits and knick-knacks for the baby; I've found SO many cute things already! I just couldn't resist this one…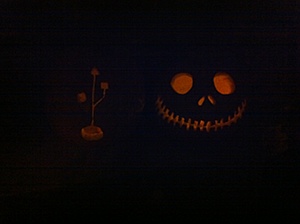 Last night Joel and I carved pumpkins- I love this tradition! Mine is Jack Skellington and Joel's is a USB symbol (yeah, I married a nerd…)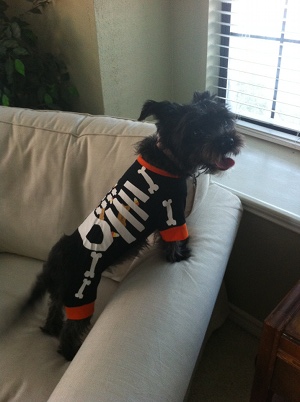 And of course Izzy was there in her snazzy Halloween PJs. This girl loves to show off in a cute outfit!

27 weeks pregnant! Can you believe how the time is flying?! I'm just finishing up my second trimester and still feeling great (if not just a teensy bit hormonal…)! This baby girl is a KICKER and we love feeling (and sometimes seeing!) her sweet little kicks every evening. It's something I never seem to get tired of (I'm sure by the time she starts playing kickball with my internal organs I might feel a little differently…). Things are slowly coming together- the furniture for the nursery arrived today and this weekend will be our first baby shower! I'm so excited I can't stand it! This is such an exciting time in our lives and I'm so happy I could share some of it with you all!