Our poor, neglected nursery has just been sitting upstairs for a couple of months now with only the bare essentials set up. I've been feeling so guilty about not having it finished (especially when people keep asking us, "do you have the nursery all set up?"….no, no we don't. We're bums.). But my sweet parents came to visit this weekend and helped us get everything finished! Yay! Daddy and Joel hung shelves, curtains and did some other odd jobs while my mom and I put together the last bits of decorations. We're SO happy with the finished product and can't wait to get Cassidy all settled in! I thought you might like to take a little peek inside: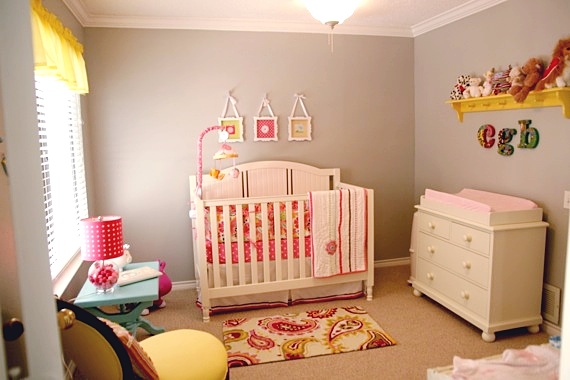 We didn't go with a theme, really; just lots of bright, happy colors. The walls are painted a light grey, just like the rest of the house. The furniture came from Pottery Barn Kids, courtesy of my in-laws. The bedding is also Pottery Barn Kids, which was a gift from my mom, sister and good friend Chris.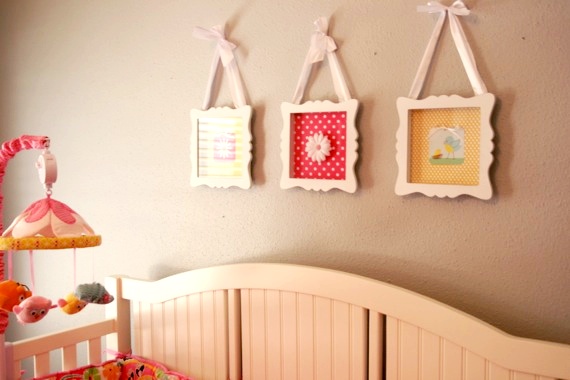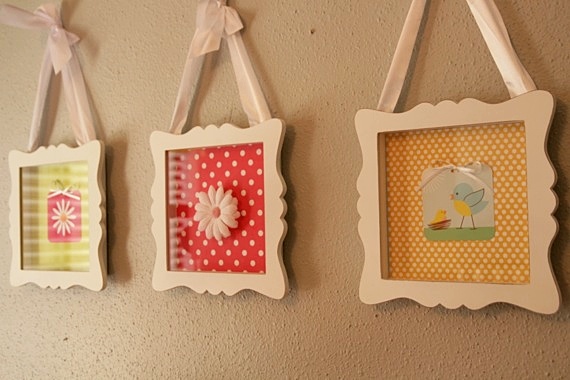 I found these shadow boxes waaay back in the summer on sale for $1 each at Hobby Lobby (they each had an ugly white letter in the middle). My sister and I pried the backs off, took out the letters and glued in different colors of scrapbook paper. My mom and I found the little pictures and gerber daisy on the gift wrap aisle of Walmart (the little pictures are actually gift tags, but I think they work perfectly here!).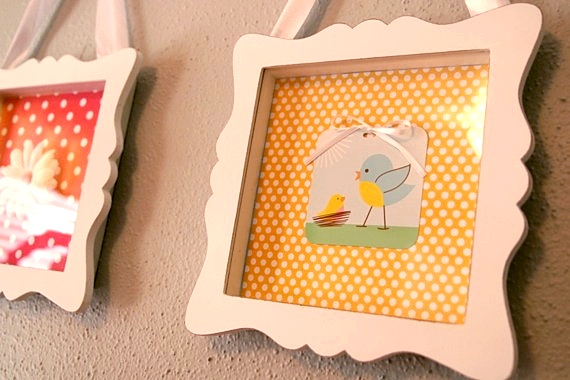 The little birdy is my favorite. 🙂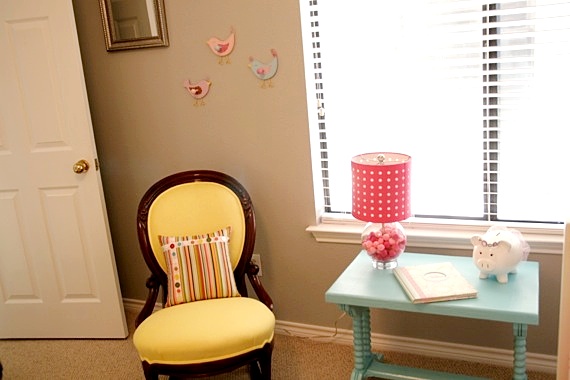 The rocking chair comes from Joel's great-grandmother. We had it reupholstered and my mom sewed a cute little pillow to go with it. The curtains (not shown) are made from the same fabric. I found the lamp at Home Goods (my all-time favorite store!) and I've had the table for years. We painted it a bright blue to compliment the yellows and pinks.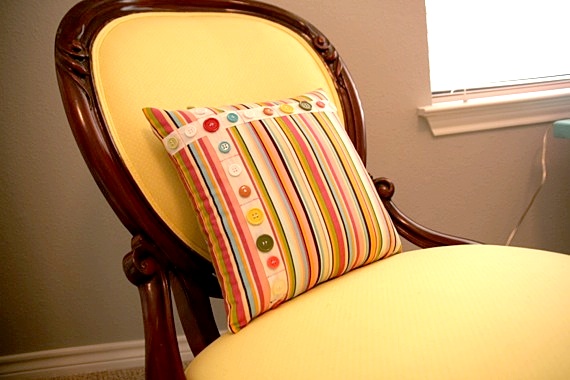 A close-up of the rocker and my mom's pillow- isn't that cute?! It's super comfy too!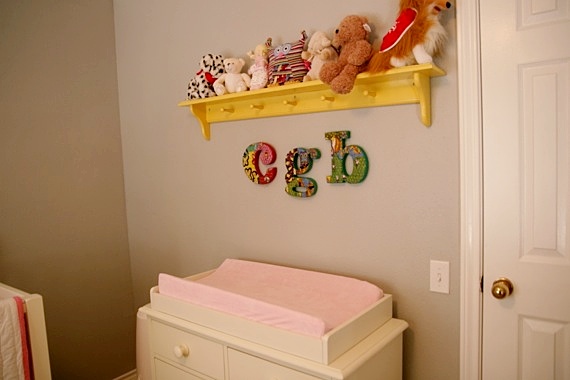 The changing table, initials we got at Anthropologie and a shelf that my mom painted and brought for us to use.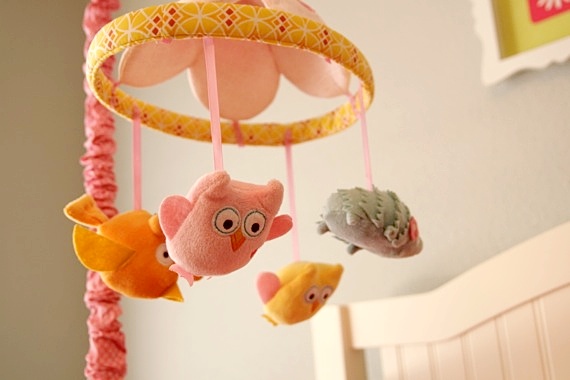 Well, that's an in-depth look at our little cupcake's nursery! I hope you enjoyed getting to take a peek inside- I'm so happy it's finally finished and that I could share it with you! 🙂