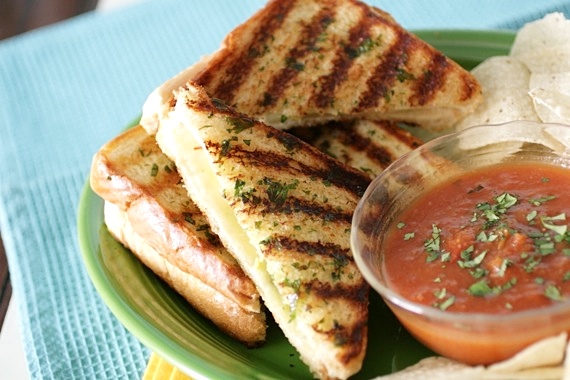 First off, let me (again…) apologize for my absence lately. I've simply been having too much fun with my little cupcake! She's 11 weeks old now and constantly keeps us on our toes! She smiles SO much (freaking adorable!), eats a TON, and is growing like a weed- 12.75 pounds at her 2 month appointment! My little red-haired girl definitely has a personality all her own- I love it! Here's a few other things that have been going on lately:
I won't be singing with the Fort Worth Opera this season. It was a hard, hard, HARD pill to swallow, but being at home with my little girl is what matters most right now. I simply wouldn't be able to give her what she needs being gone every single night and weekend for 2+ months. There comes a time when you have to make hard decisions in life; and while this was a very hard decision, I can say with total confidence, it was the RIGHT one.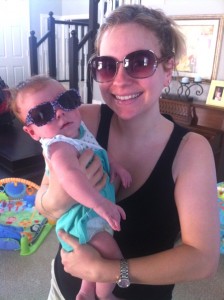 We've decided to move back to our hometown. We've found the perfect house, put our house on the market, and turned our lives upside down. This decision literally came out of nowhere, as we never intended to move back there after getting married. But, when something is right, it's right. Cassidy will be going to the same schools we went to (she'll even be at the same elementary school I was at! Yay!), she'll be in the same town as her grandparents, which I happen to think is very important, and we'll be going to the same church both of us grew up in. Joel and I met there, were in youth together there, and got married there. My family has gone there for 4 generations. It's a special church, and Cassidy will be a part of it.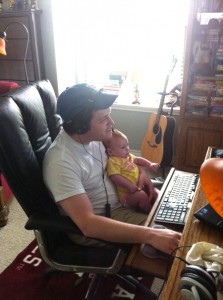 And of course, getting used to being parents is still a big part of our lives (the biggest part, actually). Taking care of little miss Cass is a huge responsibility and a joy. Being parents is just awesome. 🙂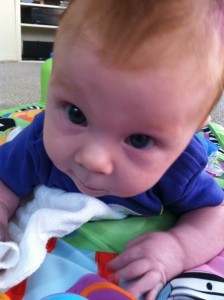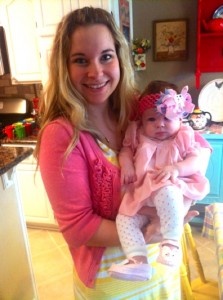 Ok, now that you're up to date on all the happenings, let's get back to food! The good folks at Tillamook asked me to whip up a grilled cheese sandwich recipe for them since April is National Grilled Cheese Month. They sent me 4 kinds of cheeses to try and asked me to create a delicious grilled cheese for them. Done and done! I love a good grilled cheese. Especially if it happens to have spicy pepper jack cheese, sliced avocado and cilantro butter on thick, buttery Texas toast. Yes sir.
Mexican Grilled Cheese Sandwiches
4 slices Texas toast (not the frozen kind- you can find this with the other sliced breads)
3 tablespoons unsalted butter, at room temperature
pinch salt
2 tablespoons cilantro, finely chopped
2 slices Tillamook Pepper Jack cheese
1 avocado, thinly sliced
salsa, for dipping
Stir the chopped cilantro, salt and butter together until spreadable and smooth. Spread the butter mixture on one side of each slice of bread. Place two slices of bread buttered side down on a preheated grill pan over medium heat. Top each with a slice of cheese and 2-3 slices of avocado. Place the remaining two slices of bread, buttered side up on top. Cook for 2 minutes, then flip, cooking until cheese is melted and bread is lightly browned. Serves 2.
Recipe source: Sing For Your Supper