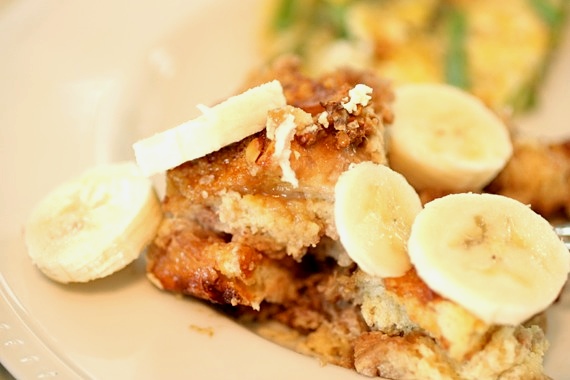 I know I'm a bit late, but I wanted to share some snippets from my very first Mother's Day with you. To be honest, I was looking more forward to Mother's Day than my own birthday this year- I feel so special to be able to celebrate being a mother. That is SO cool. The whole weekend was special- Joel took care of Cassidy so I could sleep in Saturday and Sunday (the best gift of all!), I got to be with family, Joel gave me a beautiful ring with Cassidy's birthstone, and we made a big, delicious Mother's Day breakfast Sunday morning, which included this french toast (so good!). And of course I spent most of the day snuggling my sweet little girl!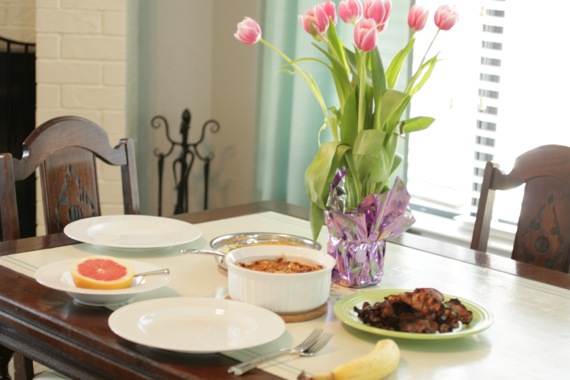 Baked french toast, asparagus and goat cheese frittata (recipe to come), grilled bacon (insanely good!) and grapefruit halves. Yummy!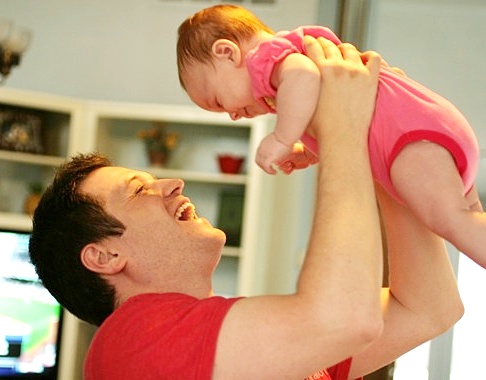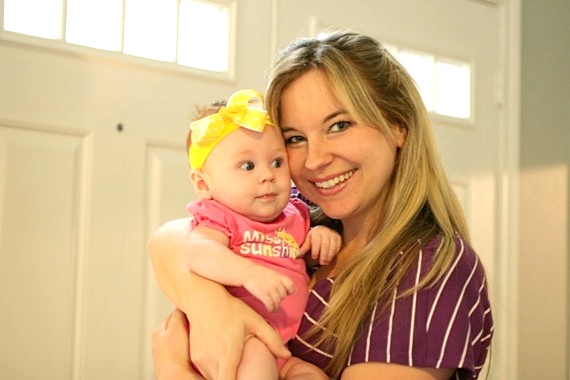 All in all, the day was so, so special. I will always remember my first Mother's Day and how beautiful it was thanks to my amazing husband and precious baby girl!
Now, back to the french toast! It's gooey, sweet, and incredibly easy. Throw everything in the baking dish the night before and pop it in the oven the next morning! We used some leftover sourdough bread, which makes the best french toast, in my opinion, but you could use any bread you have on hand- french, challah, brioche…whatever! Give it a try next time you're in the mood for a lazy weekend breakfast- it won't disappoint!
Overnight Banana Caramel French Toast
3-4 cups bread, preferably slightly stale, crusts removed and cut into 1-inch cubes
3 eggs
1 cup whole milk
1/2 teaspoon cinnamon
1 teaspoon vanilla
pinch salt
2 bananas, sliced
1/4 cup chopped walnuts
1/2 cup jarred or homemade caramel sauce (I like the Hershey's brand)
Grease a 9×9 baking dish. In a large bowl, toss the bread cubes with the sliced bananas and walnuts. Place in the baking dish.
Whisk the milk, eggs, cinnamon, vanilla and salt together in a large bowl. Pour over the bread cubes. With the back of a large spoon, gently press down on the bread so that it absorbs all the milk mixture. Drizzle caramel sauce over the bread. Cover with plastic wrap and refrigerate overnight.
In the morning, preheat the oven to 350 degrees. Remove the plastic wrap from the french toast and bake for 35-45 minutes, until no longer jiggly. Top with additional bananas if desired. Serves 4.
Recipe source: Sing For Your Supper original