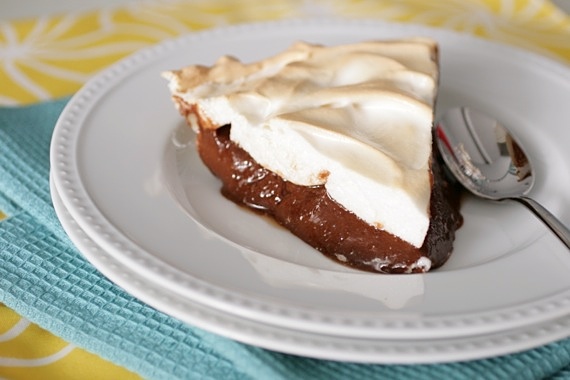 Dear Mommy,
Don't be mad at me, but this is my new favorite chocolate pie. I'm very sorry.
Love, Amy
P.S. Please still make my birthday cake next weekend. A big, pretty pink one. Thank you.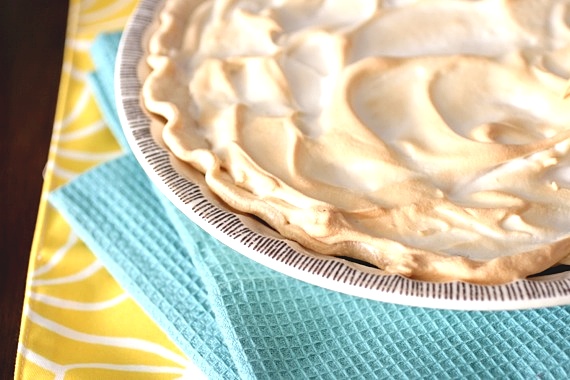 If you're looking for the ultimate chocolate meringue pie- this one is it. It's IT, I tell you! Gooey, creamy, chocolaty filling topped with a fluffy, marshmallowy meringue. It's pretty much exactly like my mom's (which has always been my favorite, and the best), except made better by a hint of coffee and a little extra butter. You. Must. Make. This.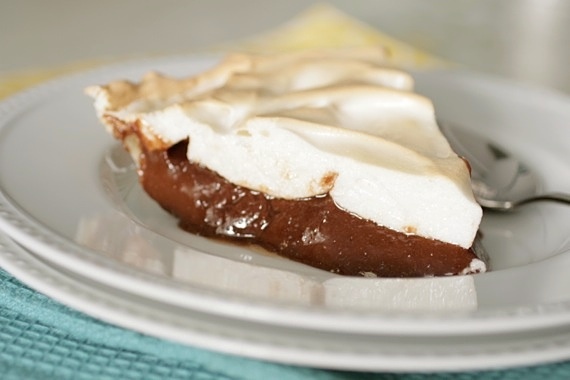 Chocolate Meringue Pie
For the Filling:
4 tablespoons cocoa
3/4 cups sugar
5 tablespoons flour
1/2 teaspoon salt
1 1/2 cups milk
1/2 teaspoon vanilla
1/4 teaspoon instant coffee powder
2 egg yolks, beaten slightly
2 tablespoons butter
For the Meringue:
2 egg whites, at room temperature
1/4 teaspoon of salt
1/2 teaspoon vanilla
4 tablespoons of sugar
1 9-inch pie crust (your favorite recipe or store-bought)
In a medium saucepan, mix sugar, flour, salt, cocoa, coffee powder, eggs and milk (all except vanilla and butter) with a whisk.
Cook while stirring on medium until it bubbles and thickens, about 8-10 minutes. If it becomes lumpy, just beat out the lumps. (It will not get any thicker in the oven so cook until it's as thick as you want it.)
Remove from heat and stir in vanilla and butter. Meanwhile, poke holes in your pie crust with a fork and bake it at 350 until it's brown, about 18-20 minutes.
Beat the egg whites with salt and when they start to get fluffy, gradually add the sugar and vanilla. Pour the chocolate custard into the baked pie shell and spread the beaten egg whites on top in an even layer. Bake it until the peaks on the meringue are lightly browned, about 10 minutes. Serves 8.
Recipe source: adapted from Homesick Texan