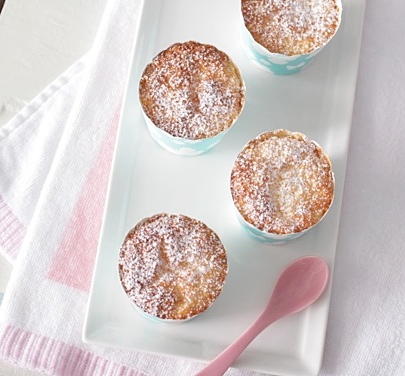 I have to admit, it's been over six months since giving birth to Cassidy and I'm still having trouble losing the last bit of weight. We've been watching our portions and trying (TRY-ing) to cut back on sweets. However, for me, this proves veeeerrrry difficult…I can't be expected to quit cold turkey! That's why recipes like this make me happy- I still get my sweet fix, but I don't have to feel so guilty afterwards!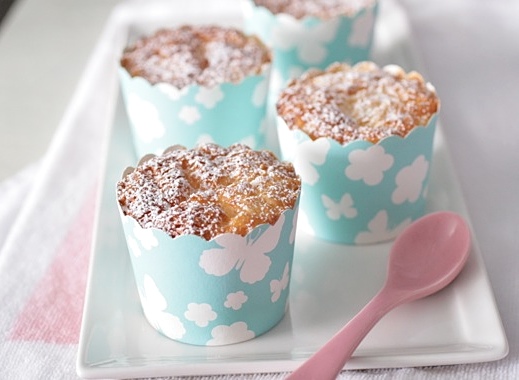 This one couldn't be easier- a box of angel food cake mix and a can of crushed pineapple. I loooove angel food cake, and the addition of pineapple makes it even yummier! Just bake it up in little cupcake liners and you have the perfect portion sizes! (of course, then, you'll have to practice a little self control and not eat 12…..). 😉
Pineapple Angel Cakes
1 box angel food cake mix
1 20-ounce can crushed pineapple, undrained
Preheat oven to 350 degrees. Stir the pineapple into the cake mix and pour into cupcake pans lined with cupcake liners (you'll have enough batter to fill around 24 cups).*
Bake for 20-25 minutes, until puffed and golden brown. Cool before serving. Serves 24.
*You can also bake in a 9×13 pan or a tube pan.
Recipe source: adapted from allrecipes.com