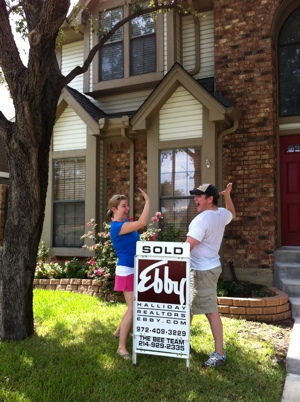 Bye-bye, old house! We're movin' on! In fact, we moved Tuesday!

Yep, all the drama is over and done, the old house is sold, and we've moved into our new house! Now, let the painting, cleaning, unpacking, and decorating begin!
Starting with this monstrosity….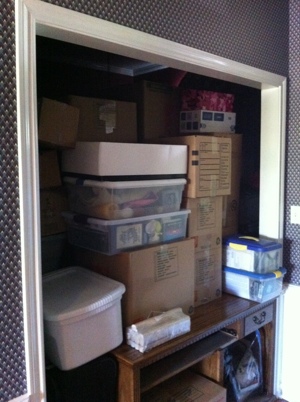 See that? That's our stuff. It's a long story, but the short version is, pretty much everything we own is in this one room. Thanks, movers.
So anyway, now you know I'm not purposefully ignoring my blog, but have an honest-to-goodness reason! I'll be back soon…REALLY soon! Just give me a little bit, and the yummies will continue!