Ok, raise of hands: who, out of all of you out there, actually cares about the goings on of my life?? Maybe 3 total?? ….oh well. It's you 3 that give me motivation to keep blogging. Most people just look at the pictures, search for recipes, and leave the occasional comment (one of the most recent ones being: "will this still taste good if I stick it up my a**?". Interesting….and the answer is most definitely yes, anonymous commenter….yes, it will.) 😉 And that's perfectly wonderful. I LOVE having people who love food reading my blog. Love it! I know for most of you, this is just a food blog, period. But for those 3 of you who actually like my non-food posts, thanks a million. Really.
Things are zipping right along for us- most of our boxes are unpacked, I'm getting things hung up on the walls (blank walls are so sad…), and the faux fireplace my dad, Grandaddy, and father-in-law have been building is almost finished (it's going to look amazing!). We've actually met a bunch of our neighbors, too! Izzy enjoys socializing with her fur-neighbors behind us (two Westies and a Schnauzer- so cute!) and she's settled right in. She absolutely loves her new backyard; there's plenty of room to run, lots of sunshine, and dogs on every side of the fence! It's so nice having a sense of "community" again (something we definitely did NOT have in our old town) and we're loving being back home. I love my new kitchen and have finally been able to cook a few meals and have family over. I can't wait to give you a tour of our house! 🙂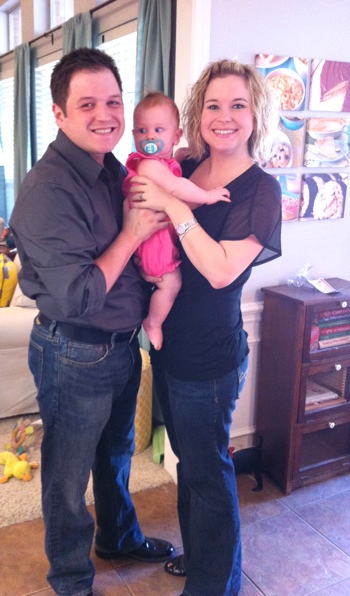 Our 6 year anniversary was this past Sunday and we celebrated by buying each other iPhone 5s, going to our favorite restaurant Saturday night, then taking it easy all day Sunday. Wow, 6 years of marriage (love you, sweetie!)!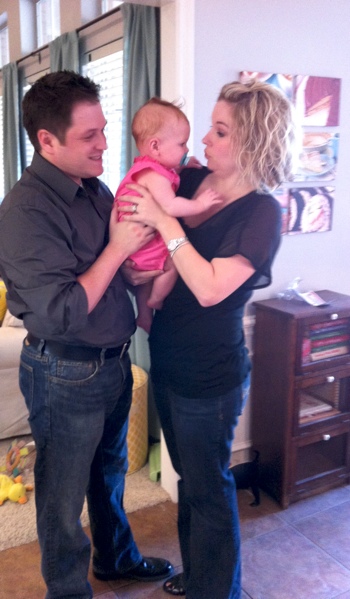 Cassidy is 8 months old and more beautiful and funny than ever. She amazes me every day and I feel like the luckiest mommy in the world! She's been working hard on learning to walk- she's taken a few steps and I think we're getting pretty close! She also waved "bye-bye" twice today, which, obviously makes her the smartest, brightest baby in the world. Of course. I've been working really hard (and long) on a post all about homemade baby food- breaking it down into easy to follow steps, tips, and recipes. I seriously can't wait to share it with you!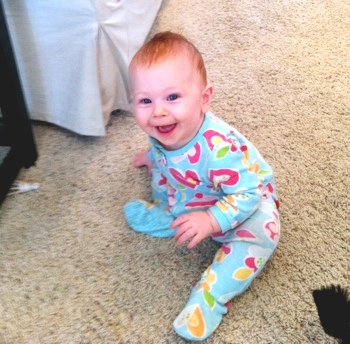 I've got some good stuff coming up on the blog- a wedding shower post for a dear friend, homemade baby food, and some fun Halloween treats! Stay tuned!