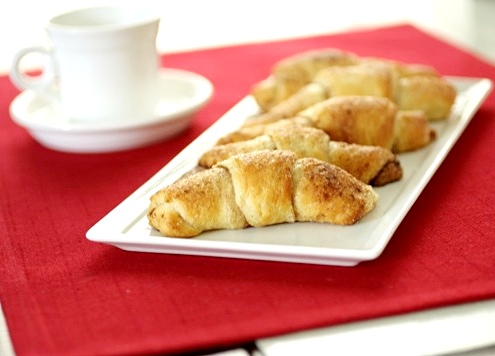 Jessica and I have been friends for over 4 years now. We met on a cooking discussion forum, quickly discovered we had lots in common, then soon discovered we were both North Texas girls! That's how we went from internet blogging friends to real-life friends. I've met her family; she's met mine. We've gone blackberry picking together, she came to see me in one of my operas, I've eaten at her family's favorite place to get fried fish in her hometown, we made macarons together: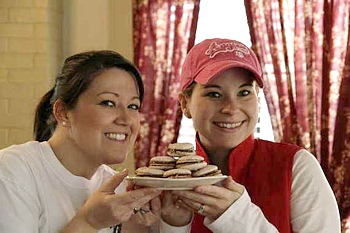 …we've seen John Mayer together, we've visited each others' houses, we got stood up at a food bloggers' dinner (man, that one was embarrassing, huh?), we met DORIE FREAKING GREENSPAN together:
…and so many more memories. Too many to list. When I first met Jess, she seemed to be looking for something she hadn't quite found yet. Fast forward 4 1/2 years later and she's met the man of her dreams, running stinkin' half marathons (go girl!), and GETTING MARRIED in less than a month! She's found everything she was missing in Chris and now they're going to start a new life together. Wow. I am SO happy for these two I can't even tell you! And seriously, have you SEEN her engagement photos? Amazing.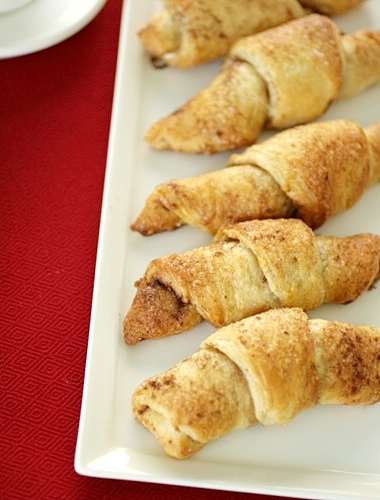 Anyway, on to the food! I'm participating in a virtual shower thrown by my good friend Nikki of Pennies on a Platter. A bunch of us got together to throw a special wedding shower celebrating the beautiful bride! I decided to make Cinnamon-Sugar Crescents because a.) I think they'd be great shower food, and b.) I know Jessica loves cinnamon. She's always baking up yummy treats with those delicious looking cinnamon chips, and of course I've always been jealous because I can never find them at my grocery stores! Ugh! Don't forget to check out Nikki and Jessica's awesome blogs to see the full list of goodies we all made to honor the beautiful bride! And Jessica, congratulations, dear friend. I love you and I'm so amazingly happy for you.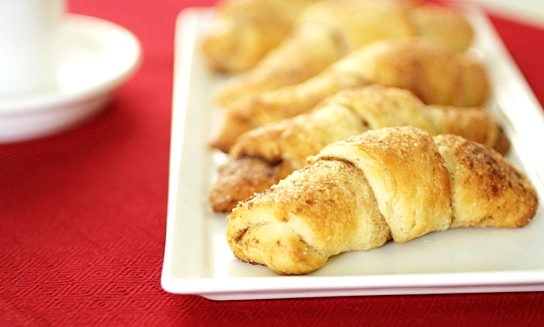 These couldn't be simpler; store-bought crescent roll dough, butter, cinnamon, and sugar. But ohhhh boy are they good! Soft, flaky, cinnamon-y goodness.
Cinnamon-Sugar Crescents
1 can store-bought crescent roll dough, such as Pillsbury
2 tablespoons butter, melted and slightly cooled
1 teaspoon cinnamon (or more if you like lots)
2 tablespoons sugar
Preheat the oven to 350 degrees. Combine cinnamon and sugar. Roll out the crescent dough and brush the melted butter over each triangle. Sprinkle liberally with the cinnamon-sugar mixture. Roll each triangle into a crescent shape, then brush the tops with the remainder of the melted butter. Sprinkle with more cinnamon-sugar and bake for 10-12 minutes, until golden brown. Makes 8 crescents.
Recipe source: Sing For Your Supper original