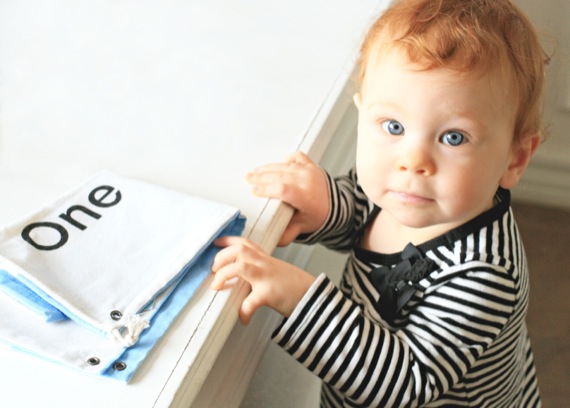 Well, folks, my baby is one today. My baby is one today. Let that sink in. My precious, soft, cuddly baby girl…is no longer a baby. We've just crossed over into toddler land. A toddler. How. Did. This. Happen?!
How could this be, when, just yesterday we packed our bags and headed to the hospital absolutely terrified?
Just yesterday tears rolled down my cheeks as I heard my baby cry for the first time.
Just yesterday Joel and I brought our sweet bundle home and began the most terrifying/satisfying/tremendous chapter of our lives.
It was JUST YESTERDAY. So how can this be, that suddenly I have a toddler walking around my house babbling sweetly, giving me high-fives, eating grilled cheese sandwiches, and saying, "oh myyyy" constantly (seriously- we have a little George Takei on our hands….)?
However it happened, time somehow sneaked in and stole my baby from me. It didn't matter how many pictures and videos I took or how hard I squeezed her as I rocked her to sleep every night…it happened. She's one. Next up, college.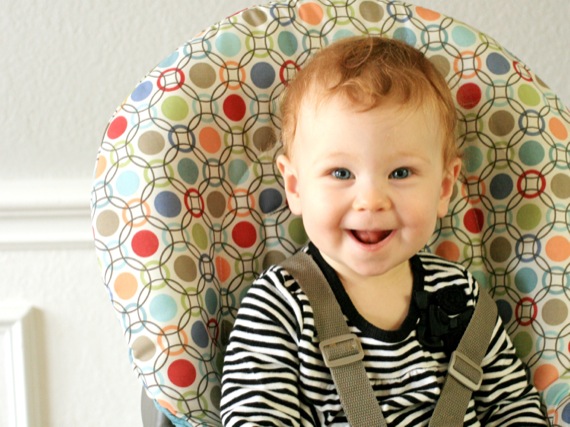 Before I get too caught up in my own emotion, here are a few fun 12 month stats for the birthday girl:
As I mentioned before, yep…we're walking. Full-on walking. It's freaking adorable.
Eating solids like a boss. Spaghetti is still the favorite, but animal crackers and green beans run a close second. Meatloaf has also proven successful.
This girl loves shoes. Especially putting on the shoes. If I hold a shoe up, she'll stick out her right foot every single time and let me put her shoes on her. If I take the shoes off, she'll bring me said shoes and promptly stick her right foot in the air, just waiting for her shoe to be put on. She doesn't seem to care much about the left foot. She's perfectly satisfied with just the right shoe on. Adorable, this kid!
Still an awesome nighttime sleeper. 12 1/2 to 13 hours every single night. Naps, however, are a different story. I'm lucky if I get one hour long nap a day out of her.
She's started trying to climb everything. And a dish got broken yesterday afternoon. We may need one of those onesies that says, "I'm why we can't have nice things" on it. 😉
You should see the little red curls on the back of this kid's head! Too much cuteness!
Still only 5 teeth, but she's currently working on 2 new ones right now (fun times).
And now, here's a short (hilarious) video of her walking. (turn up your volume; the sound's the best part):
[FMP  autohide="true"]/wp271/wp-content/uploads/2013/01/cass_walks.mp4[/FMP]
Happy birthday, Cassidy Grace. Your Daddy and I love you more than life itself!
P.S. I apologize for not updating sooner- I was literally locked out of my blog. Seriously. Something about a corrupted database…I dunno. Joel fixed it, though, so we're back in business! So sorry for the absence!