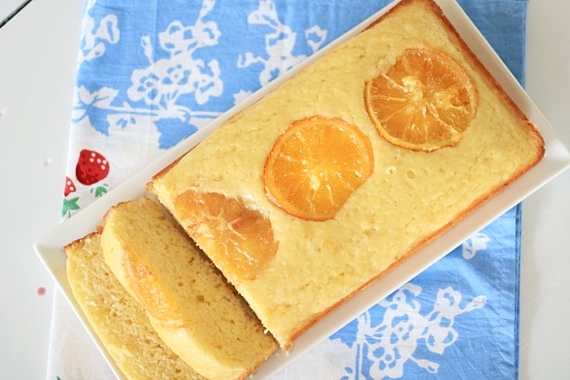 Over the past few weeks, we've really gotten a taste of some glorious weather. Sunshine, 80 degree temps, and nice cool breezes. I've been taking Cassidy and Izzy on lots of nice, long walks every day to enjoy the beautiful weather. We even had a little picnic in our front yard last week!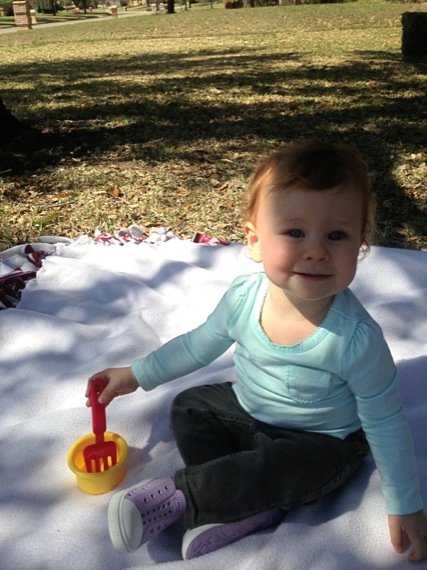 So, with all the gorgeous weather, I've just been dying to get in the kitchen and bake up some bright, springy treats. And then- BOOM! Freezing temperatures and high, cold winds. *sigh* Oh well. That's what you get when you live in Texas. However, I STILL decided to bake up something bright and sunny- this Orange Yogurt Cake. It's nice and moist with a great pop of fresh orange flavor. So even if it was freezing outside, we brought the sunshine indoors with this yummy cake!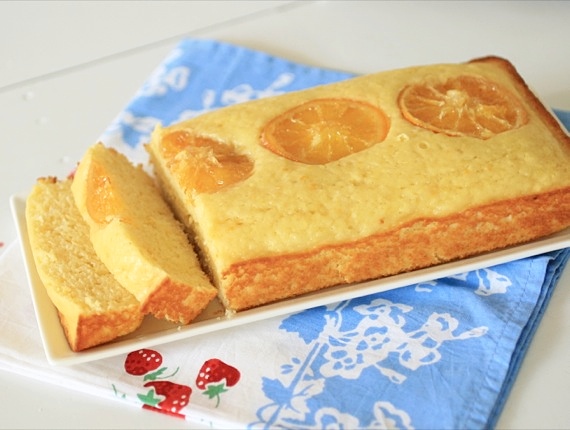 Orange Yogurt Cake
1 cup all-purpose flour
1/2 cup granulated sugar
1/2 teaspoon baking powder
1/8 teaspoon baking soda
1/4 teaspoon salt
1/2 cup non-fat Greek yogurt
1/4 cup vegetable oil
1 tablespoon grated orange zest, plus 1 tablespoon, juice
1 egg
1/2 teaspoon pure vanilla extract
Preheat oven to 350 degrees. Butter an 8-inch round cake pan. Stir flour, sugar, baking powder, baking soda, salt, yogurt, oil, orange zest and juice, egg, and vanilla in a bowl. Pour into pan. Bake until a cake tester comes out clean, about 25 minutes. Let cool on a wire rack.
Garnish with additional orange slices if desired.
Recipe source: adapted from Martha Stewart