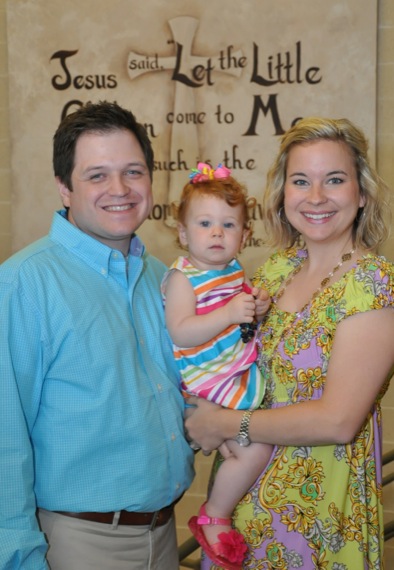 Yesterday was a special day. Obviously, because of Mother's Day, but also because our baby girl, Cassidy was dedicated at church. For those of you who aren't familiar, in some churches, after a baby is born, the parents will have them dedicated. Basically, it's a ceremony where all new parents line up in front of the congregation, and dedicate their new baby to God, promising to love them, pray for them, and raise them to be followers of Christ. In turn, the church also promises to keep the new parents in their prayers and help them in any way they can. It's a sweet little ceremony that is meaningful and special to the parents. Our whole family was there, which made it even more special to us! Joel and I were so happy to take part in this and will remember it always!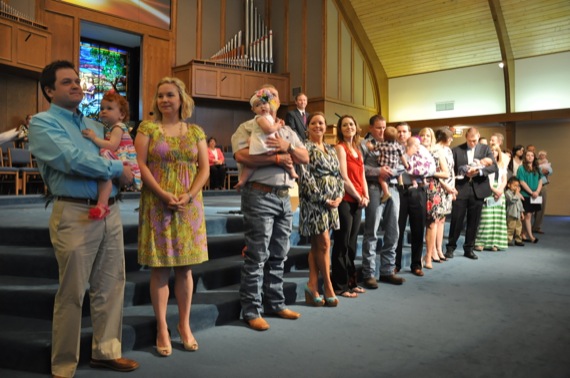 It was especially meaningful for me, because I was asked to sing. Here's a little tip: don't ever agree to sing a song about watching your baby grow up ON Mother's Day, and ON the day your own baby is being dedicated. Yikes. I may have had a teensy meltdown in the middle of my song. Luckily, every mom in that room understood completely.
My whole Mother's Day weekend was wonderful. I have the most thoughtful, sweet husband who cherishes me and makes me feel like the world's greatest mother, even when I don't deserve it.
I hope all the moms out there had a wonderful Mother's Day and felt as appreciated and loved as I did!