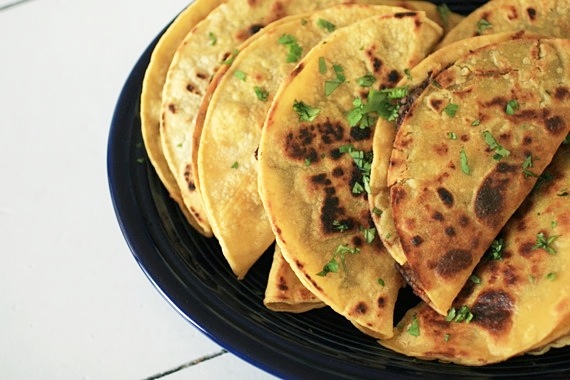 Readers, meet my new favorite weeknight meal! I feel like I could eat this once a week for the next year (and Joel concurs!)!
A couple of months ago, we had dinner at our music minister and his wife's house. She made us their family's favorite bean tacos and we immediately fell in love. Corn tortillas filled with mashed up beans, then fried until golden and crispy. Super, super yummy. It didn't take long for me to recreate the recipe in my own kitchen and we were just as enamored with them the second time! This is a great meatless option that requires little effort. Turn your Taco Night on its head this week and give these a try!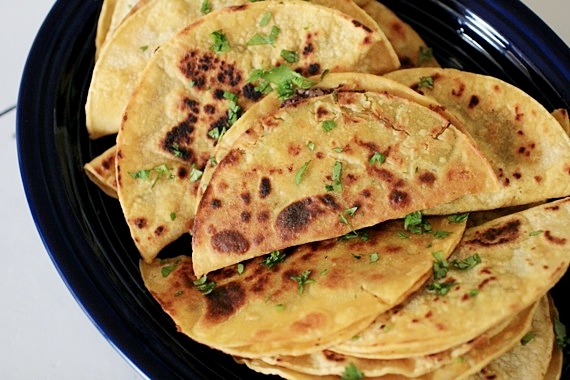 Crunchy Bean Tacos
1 can black beans
12 corn tortillas
small handful chopped cilantro
1 1/2 tablespoons salsa
1/4 teaspoon salt
shredded cheddar cheese
vegetable oil
In a small bowl, mash the black beans with the back of a fork; stir in the cilantro, salsa, and salt. Set aside.
Wrap the tortillas in a damp paper towel and microwave for 30 seconds or so, to make them more pliable. Spread a big spoonful of the bean mixture on one side of the tortilla, top with a sprinkle of cheese, then fold over to make a taco. Once all your tacos are assembled, heat a tablespoon or so of oil in a large skillet or griddle over medium-high heat. Place 2 or 3 tacos in the oil and cook for about a minute or two on each side, until crispy and slightly browned (if you undercook them, they'll be chewy). Repeat with the rest of the tacos (you may need to add more oil in between batches). Serve with guacamole and salsa. Serves 3-4.
Recipe source: adapted from our friends' family recipe