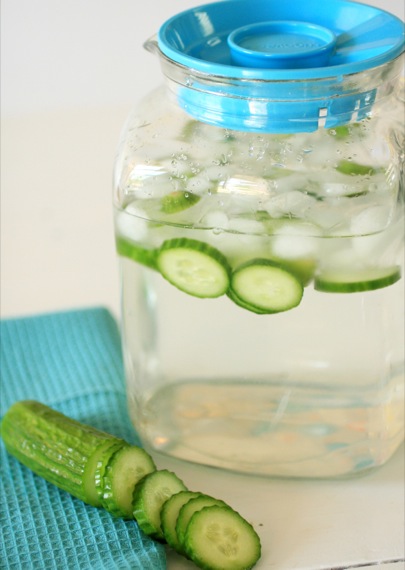 For Valentine's Day this year, Joel took me (sans baby) to an nice hotel for the weekend. We lounged in bed watching movies, snacked on complimentary cake balls and champagne, and literally did pretty much nothing but wallow in our sweet, sweet freedom. I know. That sounds just horrible, doesn't it? How could we even think about enjoying ourselves without our precious one year old?? Well….it was EASY. Although I did require hourly updates from my parents and may have ended up watching a video they sent us of Cassidy having an absolutely splendid time over…and over…and over. Ah, freedom from the baby; always a bit bittersweet, no? 😉
Anyway, to treat ourselves after a particularly long and tiring few weeks, we visited the spa at the hotel. Being one of the top rated spas in the DFW area, we were eager to give it a try, and it totally lived up to its reputation! Hands down, the greatest massage I've ever had! However, the thing I remembered most from our little spa outing was the lovely snacks they had! All kinds of fresh fruits, dried fruits, nuts, coffee, a variety of teas, and glasses of ice cold water with cucumber slices. It was so crisp and refreshing! Since that weekend in February, I've made several pitchers of this cucumber water. When it's hot summer, there's nothing better than a cold glass of this stuff! It'll cool you right off!
Refreshing Cucumber Water
filtered, cold water
1 seedless hothouse cucumber (if your store doesn't carry the seedless variety, regular cucumbers are fine)
ice
Fill a large pitcher with cold, filtered water. Thoroughly wash and thinly slice your cucumbers; no need to peel. Add ice and cucumbers to pitcher. Serve immediately.