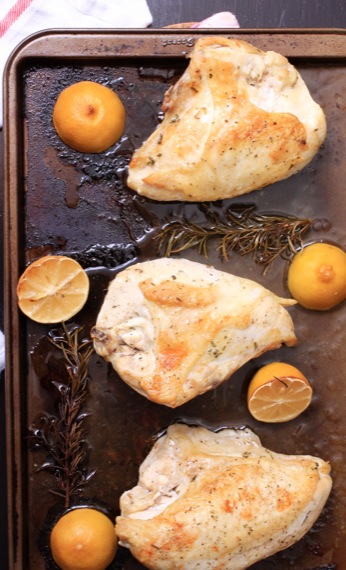 I looooove roast chicken. It's one of my favorite things to make because a.) it's super easy, b.) it makes the house smell amazing, and c.) it tastes awesome. I recently had some massive bone-in skin-on chicken breasts and decided to roast them just like I do a whole chicken. Except even easier. Just smear them with olive oil (or butter, if you prefer), sprinkle on a little salt, pepper, and chopped rosemary, squirt a couple of lemons on top and pop 'em in the oven. Could NOT be simpler!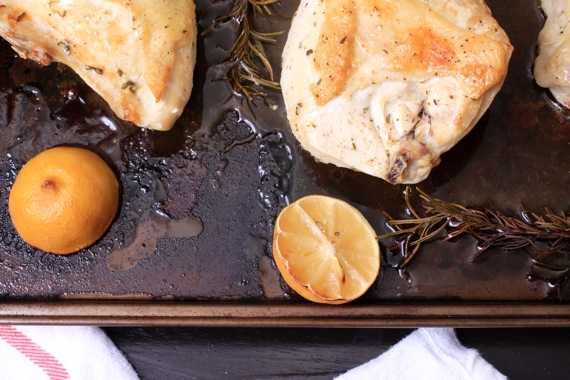 Lemon Rosemary Roast Chicken Breasts
3 or 4 bone-in, skin-on chicken breasts, rinsed and patted dry
olive oil
salt
pepper
2 lemons, cut into halves
3 or 4 sprigs fresh rosemary (chop one sprig and leave the others whole)
Preheat the oven to 400 degrees. Place the chicken breasts on a baking sheet and rub generously with olive oil. Sprinkle with salt, pepper, and the chopped rosemary. Squirt the lemon halves over the chicken. Arrange the lemon halves and whole rosemary sprigs on the baking sheet around the chicken.
Bake for 30-40 minutes until skin is lightly browned and juices run clear. Serves 3-4.