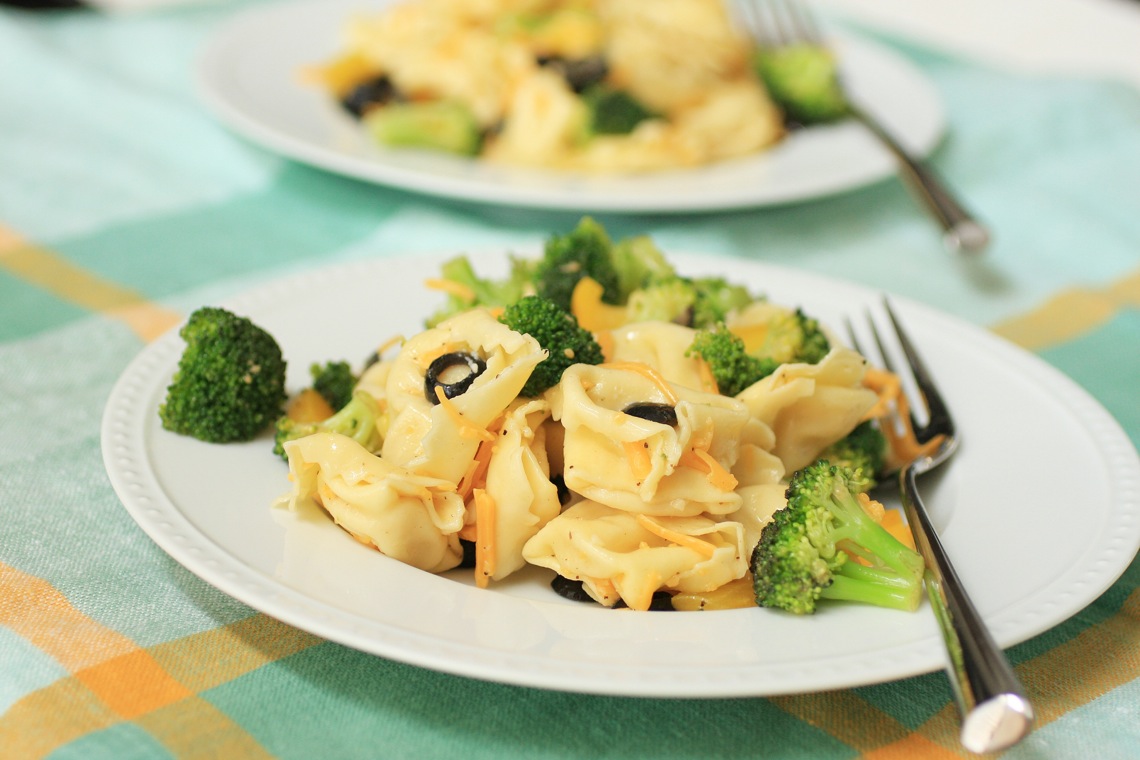 Guess what? It's 70 degrees here! Finally! Us Texans aren't used to such cold, freezing weather; in fact, usually by now, most of us have already planted our gardens, trees, and flowers for the Spring/Summer. Not this year, however. This winter has been brutal! I read that we've surpassed something like 60 days of below freezing temps! I remember last February, Joel and I wore shorts and took long, sunny walks with Cassidy several days out of the month. Not this year.
Oh well. Hopefully the cold, wintry weather is on its way out and warm, sunny weather is here to stay for awhile. To celebrate our day of sunshine and warm breezes, I made this pasta salad for lunch. It's so easy- just throw everything together and let it sit in the fridge for awhile. SO yummy!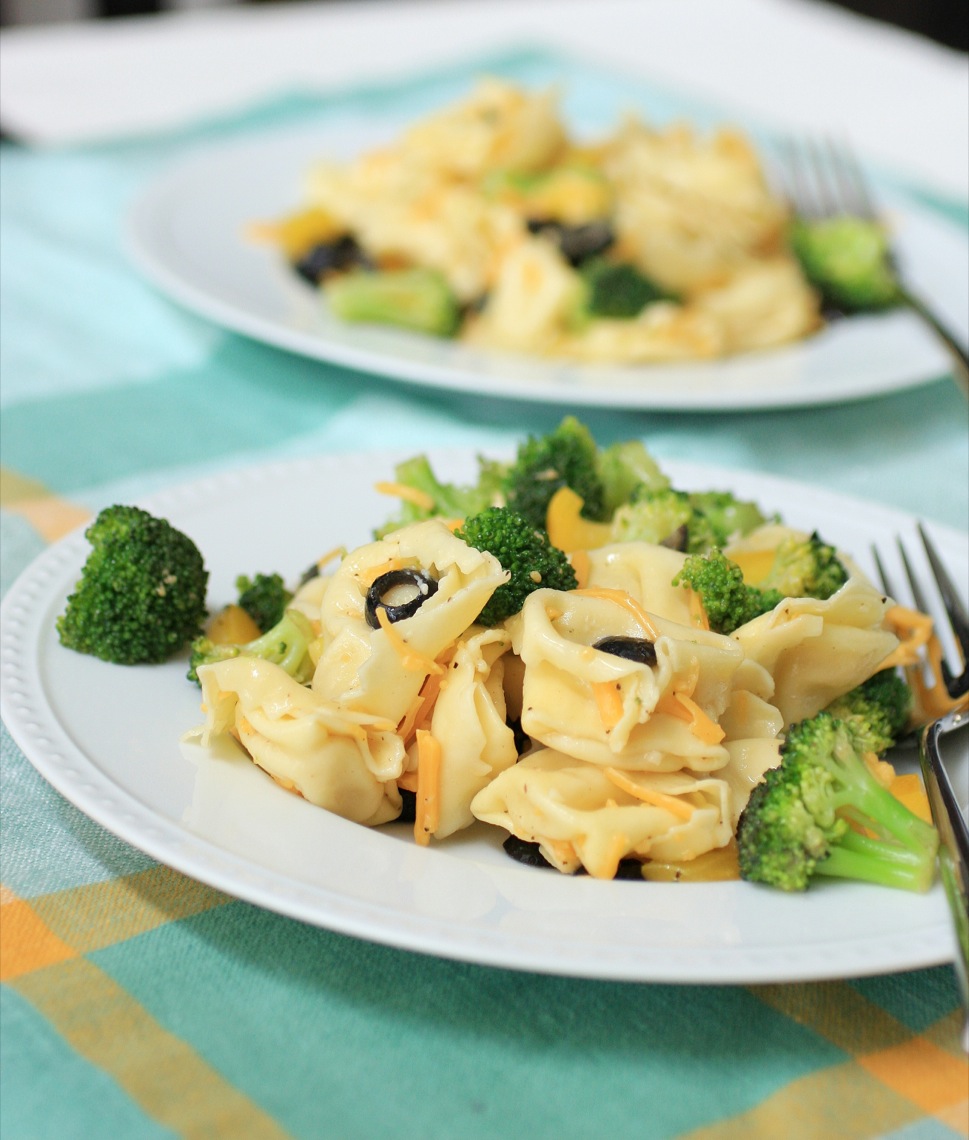 Tortellini Pasta Salad
8 oz. cheese tortellini, cooked, rinsed, and cooled
2 cups fresh broccoli, cut into bite-sized pieces
1 yellow bell pepper, chopped
1 small can sliced black olives, drained
1/2 cup shredded cheddar cheese
1/2 cup bottled Italian salad dressing
Blanch the broccoli in boiling water for about 5 minutes, just long enough so that it's still nice and crunchy, but starting to get a little tender. Transfer from boiling water to a large bowl filled with ice water (this stops the cooking process and helps the broccoli to retain its bright green color).
Toss the cooked pasta with broccoli and all other ingredients and stir to combine. Chill in the refrigerator for at least an hour; preferably 3-4. Serves 4-6.
Recipe source: Sing For Your Supper original
**you could also throw in some frozen peas, chopped red onion, scallions, yellow corn…whatever veggies you like! It's so versatile!