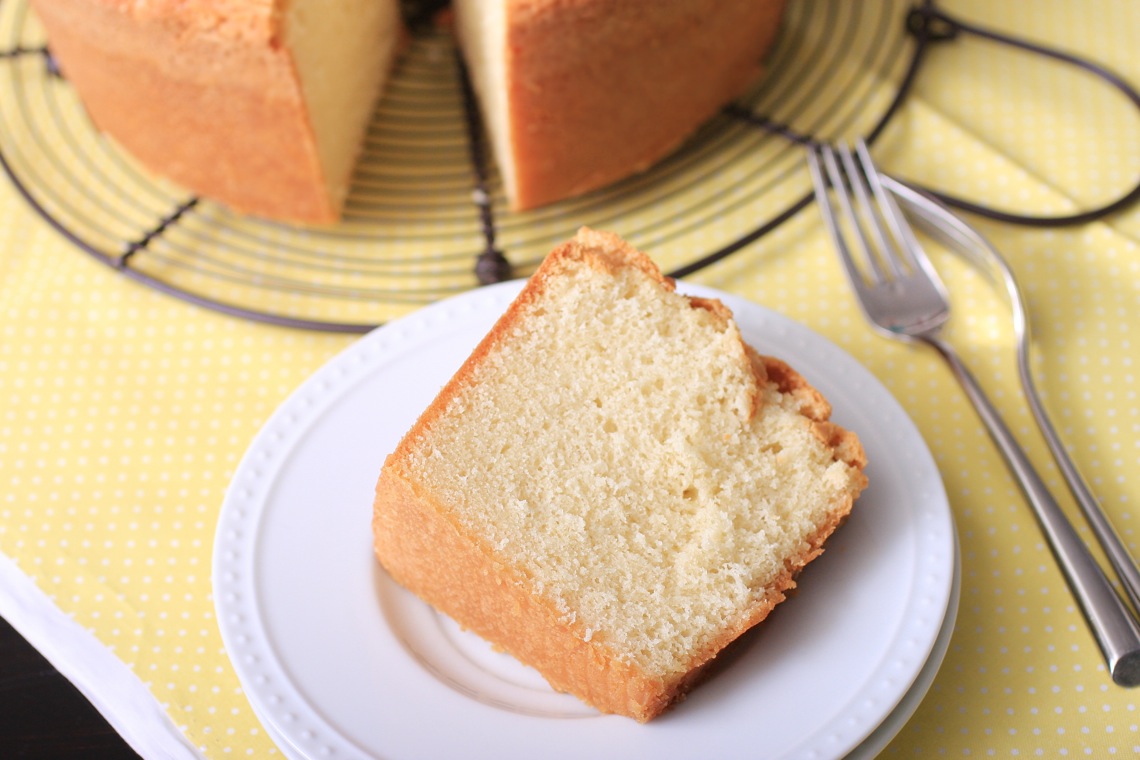 Sorry for my absence lately. We just finished a BIG master bathroom remodel and I've been a little preoccupied with getting it all cleaned up and finding the right finishing touches for it. It looks SO good and I can't wait to share pictures with you! Hopefully I'll have it all put together pretty quickly (it's been tough finding just the right wall art…).
In other news, I'm finally in my 3rd trimester! Home stretch, baby! Only problem is, we can't pick a name. Like, CAN'T. We have a short list of names we like, but none of them feel like "the one". I guess it'll come down to the last minute with this baby. Maybe I'll get him named before we leave the hospital. Maybe. *sigh* 
Ok, this pound cake. There's not much you need to know other than it's rich, it's buttery, it's really, really GOOD. Especially the lovely crust that forms on the top…that's the best part. This was so good in the mornings spread with a little butter alongside a cup of coffee. Oh, and it makes a TON. This is one big pound cake- enough to serve probably 10 people. I'm guessing it would freeze really nicely if you had tons of leftovers (like I did).
Sour Cream Pound Cake
1/2 pound (2 sticks) butter, at room temperature
3 cups sugar
1 cup sour cream
1/2 teaspoon baking soda
3 cups all-purpose flour
1/2 teaspoon salt
6 large eggs
1 teaspoon vanilla
1 teaspoon almond extract
Preheat oven to 325 degrees.
In a large mixing bowl, cream the butter and sugar together. Add the sour cream and mix until incorporated. Sift the baking soda, flour, and salt together. Add to the creamed mixture alternating with eggs, beating after each addition. Add the vanilla and almond extracts and pour the mixture into a greased and floured 10-inch tube pan. Bake for 1 hour 20 minutes or until a toothpick inserted into the center comes out clean. Serves 8-10.
Recipe source: slightly adapted from Paula Deen