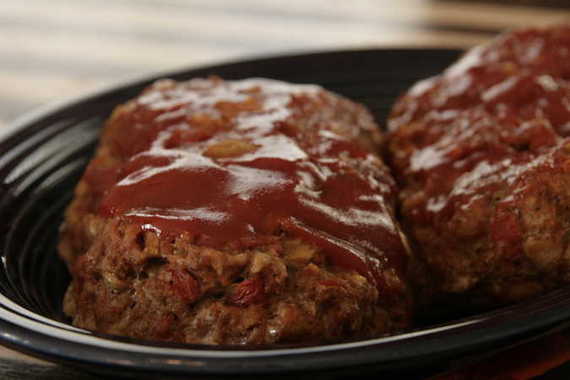 It's pretty darn hot outside today (I think 102 is the high…) and normally on days like this, I'd be posting something cold and refreshing…like lemonade or ice cream. But I'm not. I'm posting Nana's meatloaf. Why? Because it's been one heck of a week and I needed something comforting. It doesn't get much more comforting than Nana's meatloaf. For years that was the only meatloaf I would eat as a kid. So, naturally, that's the only recipe I use when I make meatloaf now. Only thing is, it definitely tastes better eaten at Nana's table…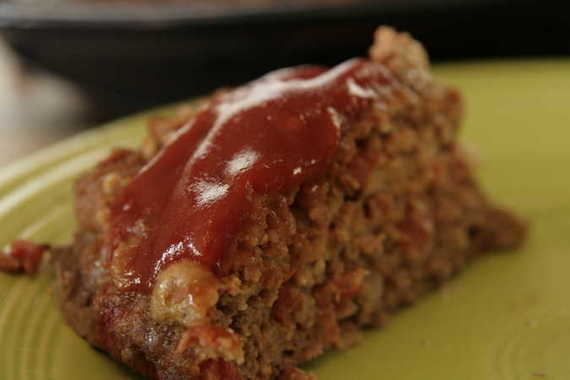 And today's your lucky day, because I'm going to share her recipe with you. You don't have to make it in this intense heat (I don't know about you, but it's pretty hard for me to turn my oven on when it's the hot summertime)….you can save it for cooler weather or for when you have a week like mine and need something comforting to make you feel better. Either way, I hope you enjoy it as much as I do.
Nana's Meatloaf
1 pound lean, ground beef
1 egg, beaten
1 15-oz. can diced, stewed tomatoes
1 teaspoon salt
(I like to add lots of pepper to mine, but she doesn't call for it)
1 small onion, chopped
1 green pepper, chopped
1/2 package Saltine Crackers, crushed (probably about 10 crackers or so)
Lawry's Seasoned Salt to taste
(I also like to add a few dashes of Worchestershire sauce)
Mix everything in a large bowl. Form into two loaves and place on a broiler pan (so all the fat can drip down into the bottom of the pan), cover loosely with foil and bake at 375 degrees for approximately 45 minutes or until brown, taking the foil off halfway through the cooking process (at this point, I like to mix a few tablespoon of ketchup with some brown sugar and Worcestershire sauce and spread on the top of each loaf – this is optional!). Serve and enjoy!