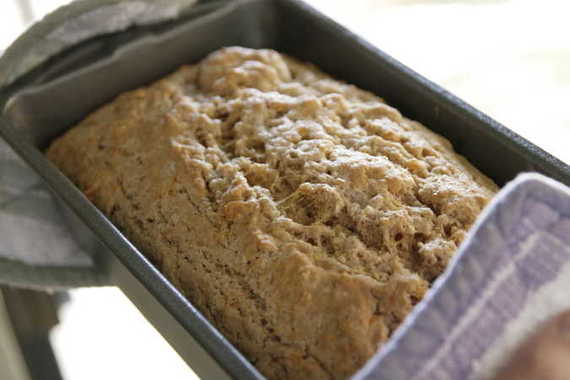 For my WC girls, this bread needs no introduction…in fact, this recipe has very quickly become everyone's favorite on our cooking board! Let me just break it down for you: beer+cheese+bread= pure heaven in loaf form!! And one of the best things about it – its SUPER easy…and I mean it! I'm one of those weenie-cooks who runs away screaming from anything involving yeast…so this was perfect for me! No yeast – just beer!! And for those of you non-drinkers, don't worry, the alcohol cooks out…no worries.  I've made it twice in one week since discovering the recipe on Katie's blog (ok, see how I did that just now? I made "Katie's blog" a link….do us all a favor and click on it! You'll find tons of wonderful, delish recipes!). This bread went great with our broccoli soup…and I have a feeling it's going to go great with lots of my meals in the future. 🙂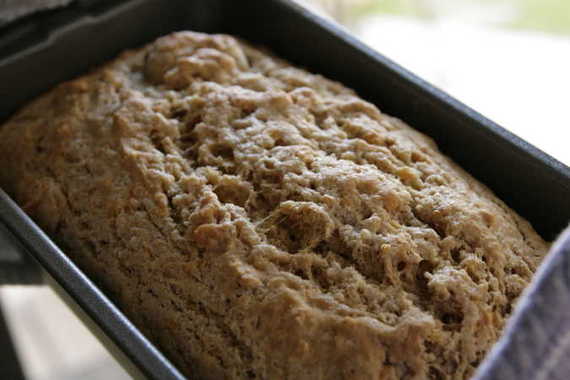 Mmmm, look at all that cheesy, beer-y goodness!!!

Easy Cheesy Beer Bread
–Katie @ Good Things Catered
Ingredients:
2 c. all purpose flour
1 c. whole wheat flour
1/3 c. packed brown sugar
4 1/2 tsp baking powder
1 tsp salt
1 tsp garlic powder
1 c. shredded sharp cheddar
12 oz. bottle of lager or stout (I used Sam Adams Oktoberfest because Katie told me to) 🙂
2 Tbsp butter, melted
Directions:
-Preheat oven to 350 degrees and prepare loaf pan for baking.
-In large bowl, combine flours, sugar, baking powder, salt, and garlic powder.
-Whisk to combine well.
-Add cheese and whisk to combine.
-Slowly add beer to dry ingredients and stir lightly until combined.
-Knead dough lightly until it just comes together.
-Place into prepared loaf pan and pour melted butter over top.
-Place in oven to bake for 55-60 minutes, or until toothpick inserted into center of loaf comes out clean.