We're still in the never-ending process of moving into our house and getting everything unpacked, decorated, etc, so I don't have a whole lot of time to blog, but here's a little mini-post, just to keep things moving around here!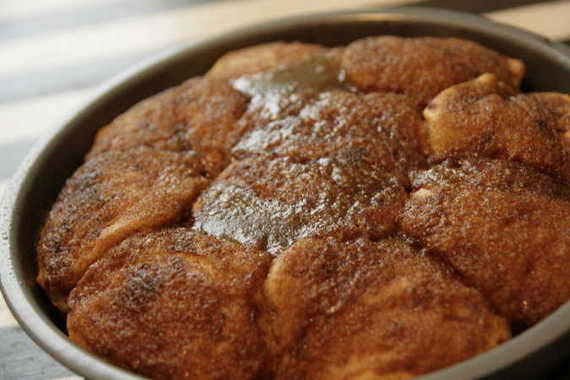 A few weeks ago I was making breakfast for dinner (one of my favorites!) and wanted something sweet (other than pancakes or waffles) thrown in there with the bacon, eggs, etc. but it needed to be super quick! Luckily I remembered one of my sister's quick and easy recipes – a coffee cake made out of refrigerated biscuits that bakes in no time! Perfect!
Sweetly Simple Coffee Cake
2 10-oz tubes refrigerated biscuits
1/4 c margarine, melted
1/3 c brown sugar, packed
1 1/2 tsp cinnamon
1/4 c chopped nuts
Arrange biscuits very close together in a 9″ round
cake
pan.  Mix together margarine, brown sugar, cinnamon, and nuts; spread over biscuits.  Bake at 350 degrees for 20 minutes.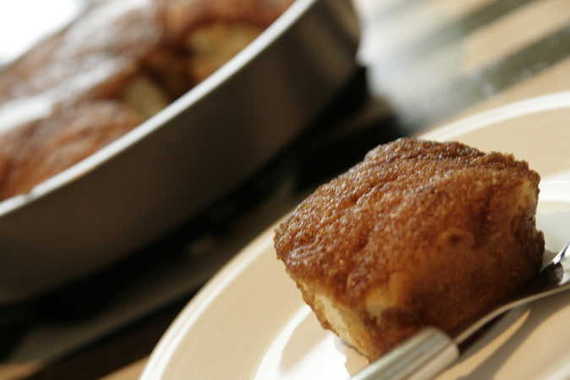 This is perfect for mornings when you're trying to hurry and get something on the table for breakfast, or if you want a quick and easy substitute for the usual pancakes and waffles! Yum yum!