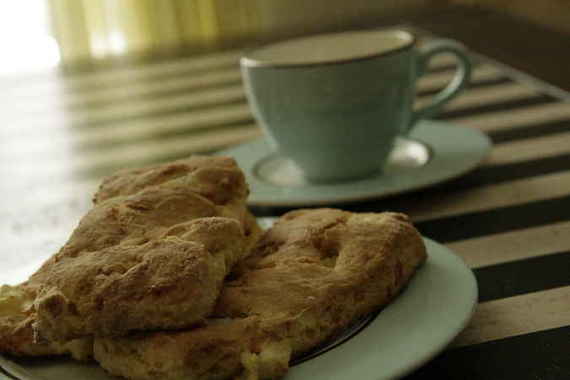 Oh my gosh, I was so excited when I peeked in over at the TWD blog and saw that this week's recipe was going to be Apple Cheddar Scones…I have seriously been dying to try these ever since I first got my copy of Baking From My Home to Yours! So, a big, fat THANK YOU to Karina of The Floured Apron for picking these yummy little scones!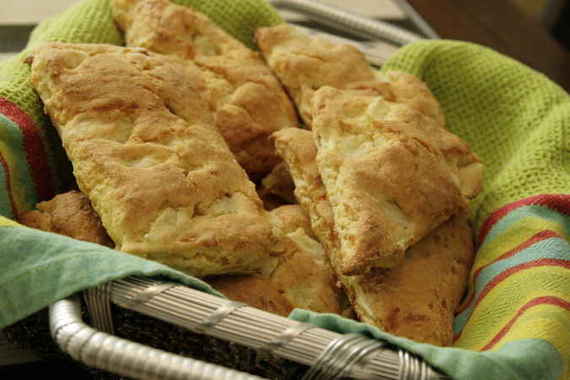 Actually, I've never made scones before so I was curious about how easy/hard these might be to make, but surprisingly, they were totally easy! They didn't take long at all. Most of the TWD bakers mentioned how sticky the dough was….definitely true! Pretty sticky stuff, but I rolled it out with plenty of flour and it was easily workable.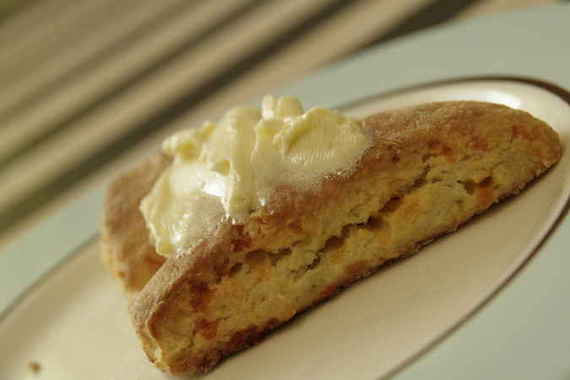 The recipe calls for dried apples, but my crummy Tom Thumb (yes I'm naming names!) doesn't carry them, so I decided to take my chances and try fresh apples. I was a little worried they might give off too much liquid and make the scones soggy, but they came out perfectly! I think the little chunks of fresh baked apple in scones added great flavor and texture!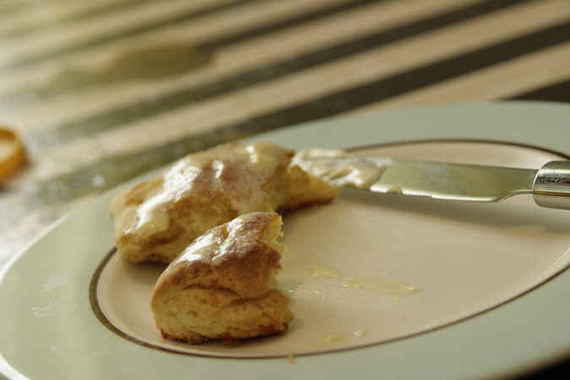 These were pretty darn tasty served warm with lots of honey butter – I'm really looking forward to having them for breakfast tomorrow with my coffee or a hot cup of tea!
I'm also really looking forward to next week's recipe – Double Crust Blueberry Pie chosen by Amy of South In Your Mouth. Check back, cause it's gonna be GOOD!